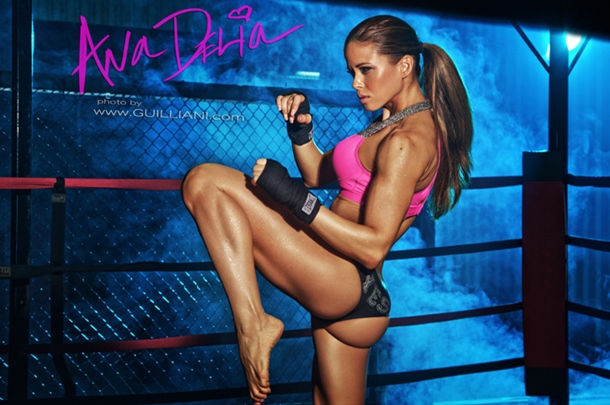 Quick stats:
Age: 34
Height: 5'4" – 160cm
Weight: 117lbs. – 53 kg.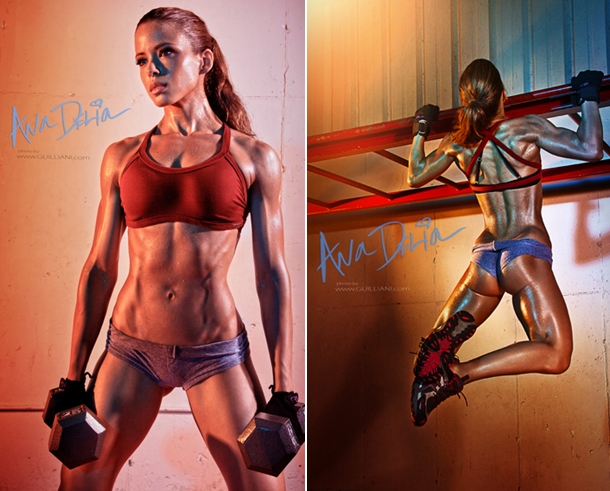 How did you get started with bodybuilding?
I've been pretty athletic my whole life. When I was younger I participated in a variety of sports including Swimming, Ballet and Gymnastics. Even in High School I was a part of the Track & Field Team and also Inline Speed Skating Team. It was always my dream to one day become an athlete. While I was in the Inline Skating Team, I was blessed with the opportunity to travel to Medellin, Colombia as part of Puerto Rico's national team. Representing my country was one of the best experiences ever. Fitness had always been a great outlet to the stress in my life during my younger years. I was always trying to keep my mind and body active to prevent me from overthinking about my problems at home. Growing up wasn't all sunshine and rainbows, sometimes at home it felt like I was entering a battlefield.
My father had a very strong temper back in the day due to his bipolar disorder and this resulted in my parents having really bad fights.
My parents then decided to divorce which was hard to deal with at the time but thank God later he learned to deal with his temper and began going to church on a weekly basis. He became a changed man after that. Things seemed to be getting better in my life for once until disaster struck and we received the unexpected news that my father had cancer and only a short time to live. A couple months passed and my brother in law suddenly died in a car accident which hit all of us really hard. Then five months later my father passed away in my arms over Christmas Holidays, a moment that broke my heart and I fell into a big depression. I had stopped going to the gym and also lost interest in dieting. A year after my father's death on Thanksgiving Day a cousin of mine was accidentally killed, I kept moving on trying to accept it all and stay strong for my family's sake. Finally one day I got accepted by one of the top Modelling agencies "Next" in Miami. I flew over to Miami and stayed with some family. The plan was to find a way to move to Miami, find a job and pursue my dream of working as a fitness model but God's plan was a different one.
Two weeks into Miami and my life took another hit perhaps the biggest one of them all.
My younger brother the one I called "my twin" was in a motorcycle accident. Someone passed a stop sign, hit him and drove away. I flew the next day back to Puerto Rico, he was never able to open his eyes or speak to me again. A week went by and he passed away and all I remembered were his last words before I flew to Miami "Don't go, take me with you". After that I experienced the worst abyss my soul had felt and deep sense of loneliness. He was more than my brother; he was like a son and a friend all at once. I went into shock for a couple weeks I didn't even want to speak. The words just wouldn't come out of my mouth I was like a zombie. I lost my soul, my strength and my will power.
Through the depression I had gained weight and I didn't even want to go out just so I could avoid friends from seeing me like that.
Thanks to the help and love of my family, friends and God little by little I started to regain my strength. I remember crying one day while I still couldn't speak and a fitness commercial came on TV and I stared and just pointed to the TV and I thought to myself I want to be like that. Although it was not just the physique I was after it was more like I wanted to add meaning back to my life and I remembered working out made me feel better. It was time to stop feeling sorry for myself. I slowly started picking up the pieces and going to the gym again and pushing myself hard. I liked how my body was shaping up so I decided to give competing a try. I joined an online coaching team to help me for the show I had chosen and to my surprise I placed second at my first NPC Bikini show and right there I was hooked and haven't stopped since then. I found the perfect platform to engage with my inner self again and combine my two favorite things sports and modelling in a different way with the most gratifying bonus; getting to touch people's lives along the way. Bodybuilding changed my life and gave me a purpose again.
There's always something new to learn, new experiences to share and the chance to inspire people and really make a difference in this world!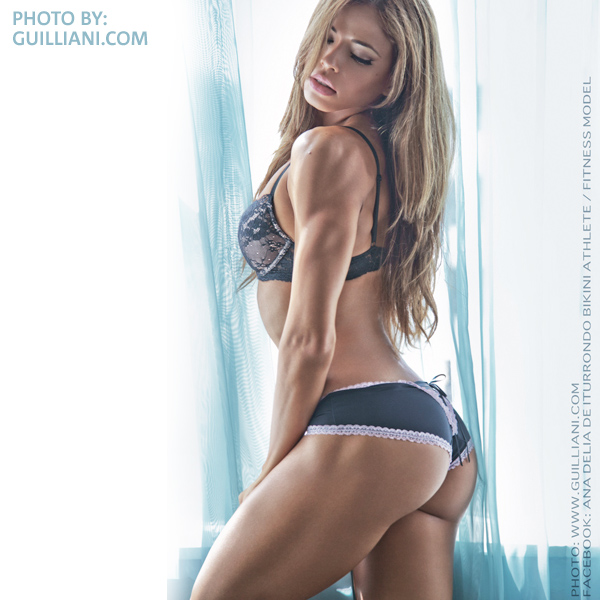 Where does your motivation come from?
My motivation comes from my desire to reach my goals and see how far I can push past my limits. It also comes from my family since they are the reason I breathe and it's also one of my goals to be able to help them out more. My online followers are also a source of where my motivation comes from. The lives I get to touch on a daily basis by sharing my emotions and experiences is great. Having the opportunity to change someone's life for the better makes me very happy.
You decide what direction you want your life and future to take! Don't let negativity and/or the circumstances around you dictate who you are and who you will become. It's your life, choose wisely!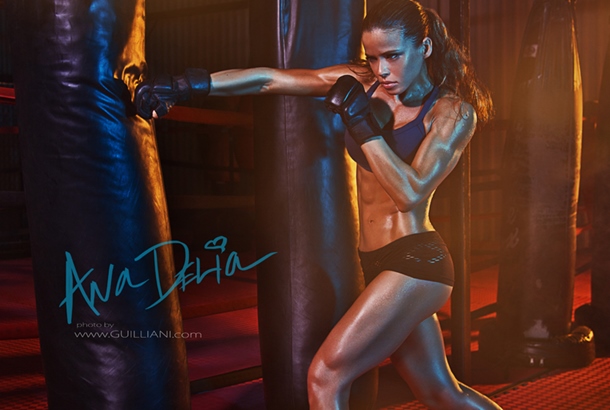 What workout routine has worked best for you?
I love to work in circuits (supersets, tri-sets and giant sets) when I lift because it keeps my heart rate up through the workout and it's great when you're pressed for time. I also love to do drop-sets on any muscle group I need to emphasize.
Full Routine:
Monday – Legs/Abs
Smith Machine Squats 5 x 20 (superset)
Diagonal Walking Lunges 5 x 20
Cable Side Squats (each leg) 3 x 20 (superset)
1 min (Jump rope, jog in place, etc.)
Leg Extensions 5 x 20 (superset)
Shoulder Width Leg Press 5 x 15
Medicine Ball Pikes 3 x 20 (superset)
Incline Bench Crunches 3 x 15
1 min Plank
Tuesday – Shoulders/Triceps
Dumbbell Shoulder Press 4 x 10 (superset)
Military Press 4 x 10
Rear Cable Fly's 4 x 10 (superset)
Arnold Press 3 x 8
Lateral Cable Fly's 3 x 8 (superset)
Dumbbell Kickbacks 3 x 10
Cable Rope Overhead Triceps Extension 3 x 15 (superset)
Push ups Close Grip 3 x 10
Wednesday – Legs
Leg Curls 5 x 15 (superset)
1 min weighted Step Ups on bench
Stiff Leg Deadlifts 5 x 12 (superset)
Lunges (each leg) 5 x 12
Leg Press 4 x 10 (superset)
Donkey Calf Raises 4 x 15
Thursday – Back/Biceps/Abs
Wide Grip Pull Ups 4 x 8 (superset)
Cable Row Machine 4 x 8
Bent Over Cable Rows 4 x 12 (superset)
Lat Pull Downs 4 x 12
Medicine Ball Hyper Extensions 5 x 15 (superset)
Good Mornings 5 x 15
Alternating Seated Dumbbell Curls 4 x 8 (superset)
EZ Barbell Curls 4 x 12
Cable Curls 4 x 10 (superset)
Hanging Leg Raises 3 x 15
Inclined Russian Twists 3 x 15 (superset)
Crunches 3 x 15
Friday – Chest/Shoulder/Glutes
Incline Dumbbell Bench Press 4 x 12 (superset)
Standing Cable Fly's 4 x 12
Lateral Raises 8 x 8 (superset)
Straight Leg Cable Kickbacks 4 x 15
Cross Back Lunges 4 x 12 (superset)
Smith Machine Lunges 5 x 15
Hip Bridges 4 x 12 (superset)
Butt Blaster Machine 4 x 12
Saturday – Rest Day
Sunday – Cardio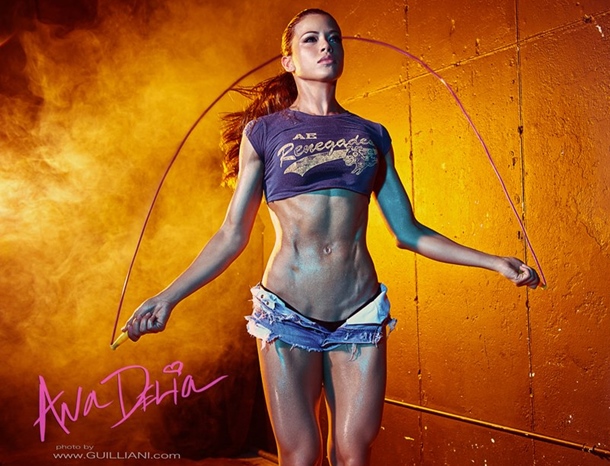 If you had to pick only 3 exercises, what would they be and why?
Stiff Leg Deadlifts – They are great for tightening the back of my leg and works great on the glute/hamstring tie in. I also love the burn I get from it every time.
Arnold Press – It has helped me gain some decent size on my deltoids. Truly a great compound exercise.
Lunges – This exercise can be performed anywhere and has also been a huge help in getting my quads and hamstrings in shape.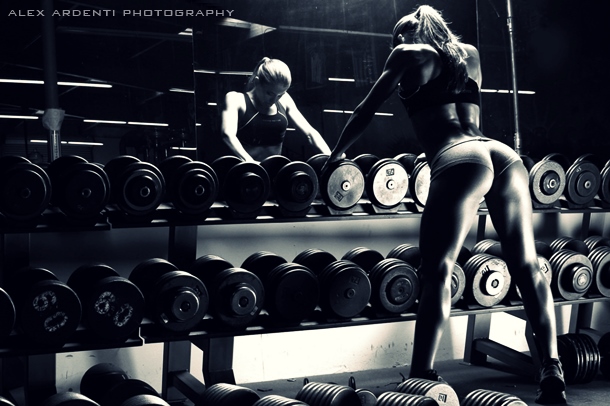 What is your diet like?
Daily Diet:
Meal 1: 4 Egg Whites, 1 Egg, 1/2 cup of Oats, Mixed Berries, Flaxseed Oil & Asparagus
Meal 2: 4 oz. Salmon, Broccoli & Sweet Potato
Meal 3: Tuna, 1/3 cup of Brown Rice, Spinach & Grapefruit
Meal 4: 4 oz. Chicken, Steam Vegetables & Avocado
Meal 5: Egg Whites, Ground Beef Scramble, Brussels Sprouts & Olive Oil
Meal 6: 4 oz. White Fish, Steak, Asparagus, mixed Salad & Baby Carrots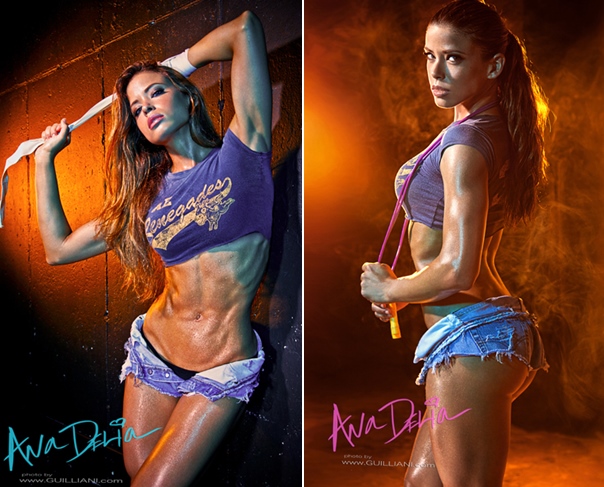 When trying to cut down do you prefer to use HIIT or just normal cardio?
I use a combination of both. Some days I will do LIIS cardio (Low Intensity Steady State) and others I'll do HIIT sprints (High Intensity Interval Training). But I prefer HIIT sprints because I find them more challenging and fun!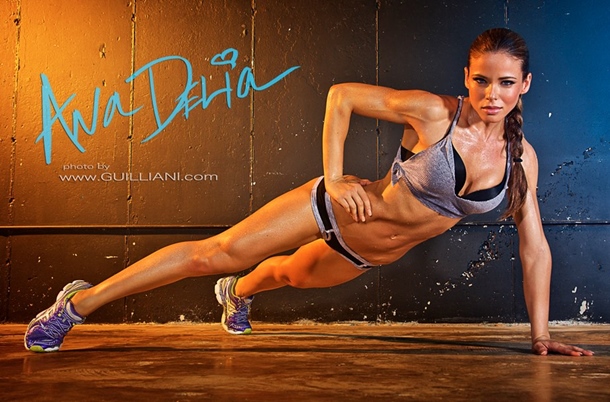 What is your supplementation like?
Here are some of my favorites:
Capsi Blast (Thermogenic/Fat Burner)
Gluta Blast (Glutamine)
Amino Tren (BCAA)
Concret (Creatine)
Pump Extreme (Pre-workout)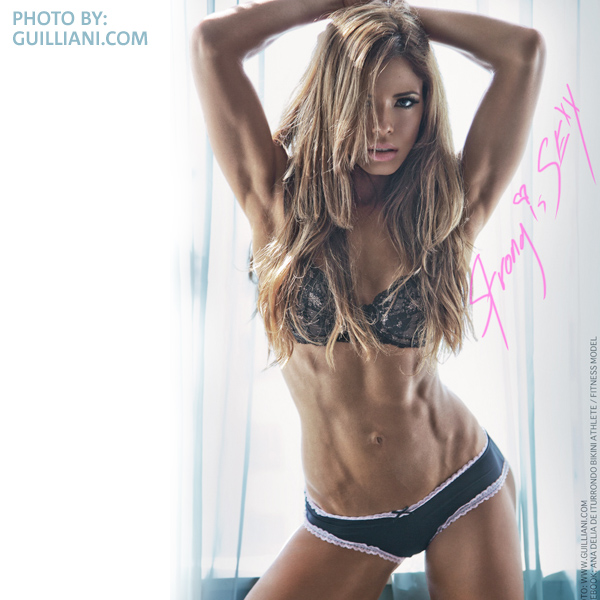 Favorite Quote?
"If you always put limit on everything you do, physical or anything else. It will spread into your work and into your life. There are no limits. There are only plateaus, and you must not stay there, you must go beyond them."
Bruce Lee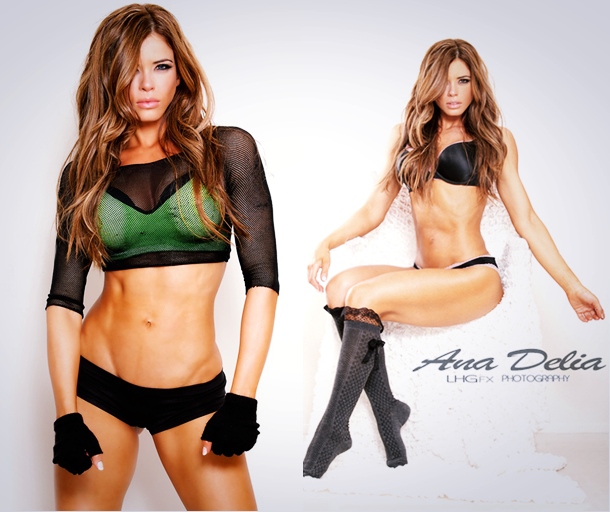 Facebook: www.facebook.com/anadeliadeiturrondo
Instagram: @anadfitness
Sponsors: http://www.promerasports.com