How did you get started with bodybuilding?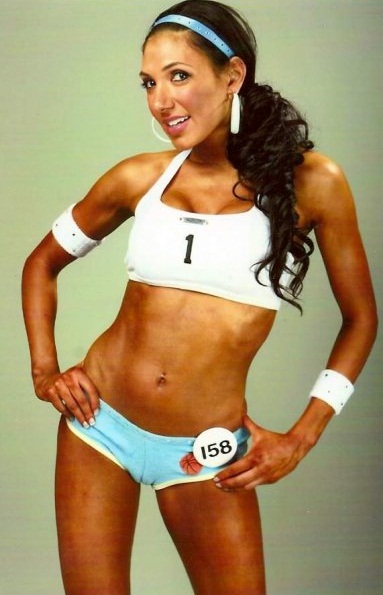 I started competing in Figure in 2005 when I meet my best friend IFBB pro Colette Nelson who lead me toward the stage.  After traveling behind  the scenes as a makeup artist at shows, I decided this was something I wanted to get into. And since the new category of bikini has come out, this has been very beneficial for me, as my body type is more of a bikini type.  I competed in several bikini contests and did quite well.
What gets you motivated?
My motivation came from me being diagnosed with a disease called Pulmonary Hypertension in 2001. It changed my life forever. I was told by doctors that I wasn't going to ever be able to be physically active. And, I've proved them all wrong. Although I still live with this PH I monitor myself carefully, and listen to my body.
I'm very fortunate, and take each day as a blessing.
What workout routine has worked best for you?
Training legs 2-3x's a week is something that I've had to do.
Being so tall and having long limbs has been quite a challenge to put on muscle.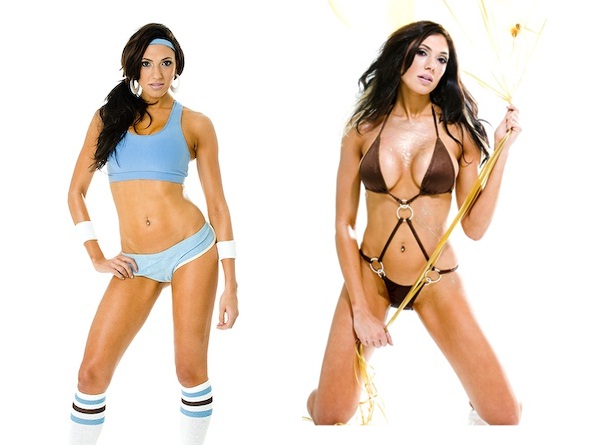 If you have to pick only 3 exercises, what would they be and why?
3 exercises that I like are shoulder presses, one arm rows, and lat pulldowns. I just love training upper body.  Although I love the results of training lower body, I have to be mentally prepared to take on a tough leg or glute workout.
What is your diet like?
My diet consists of grilled chicken, fish, healthy fats like almonds, fruits, and lots of greens.  For the most part I eat clean, and allow myself to have 1-2 cheat meals a week. When competing I work with a coach that helps to create a meal plan that get me to the desired level of conditioning for bikini.
Meal Plan:
(1 or 2 cheat meals/week)
Meal 1: ¼ c of Oats, 3 egg whites, black coffee and ½ med banana
Meal 2:  1 .5 scoops of izolyze shake, 10almonds
Meal 3:  4 ox of chicken, 3 oz sweet potato, ¾ c of greens
Meal 4: 1 c of cottage cheese 6 large strawberries
Meal 5: 6 oz of Tilapia, ¾ c of asparagus, ½ c of brown rice (rice I do every other day)
Meal 6: 1.5 scoops of whey protein, with 10 almonds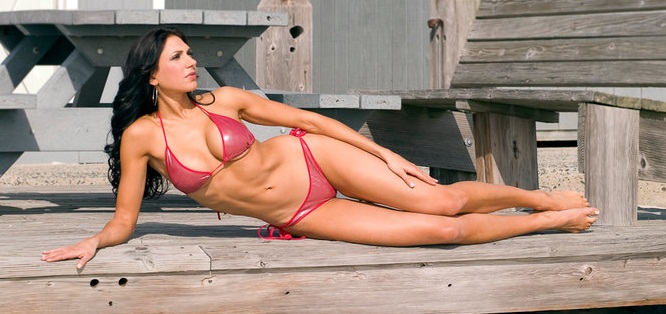 When trying to cut down do you prefer to use HIIT or just normal cardio?
I don't believe in having pre-post workout meals. For me, with my busy lifestyle, my goal is to get in all my meals, and my workouts inn.  I'm not a huge fan of cardio, but I make myself do it to stay lean.  Normally, I walk on the treadmill with an incline, but if I'm training for a competition I might throw in some plyo-metrics and  high and low intervals.
What is your supplementation like?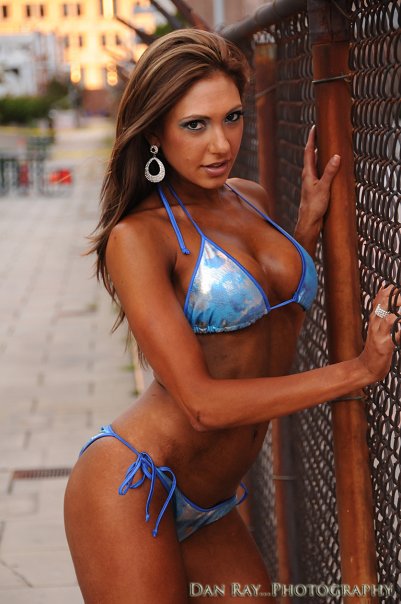 The supplements that I take are from Species Nutrition.  I usually take Omegalyze, Lipolyze, vitamin C, and depending upon if I'm competing or So live each day like it's not I'll through in some glutamine for recovery.
Favorite Bodybuilders?
My best friend IFBB pro Colette Nelson
Favorite Quote?
"Whats here today, can be gone tomorrow".
Bodyspace: www.bodyspace.com/dollface1825/
Website: www.elisefirestone.com
Owner of Cosmetic Artistry by Elise:  Providing  onsite makeup and hair services for the fitness competitor.  Also, owner of Custom Cosmetics by Elise. Cosmetics specially geared toward the fitness competitor.