How did you get started with bodybuilding?
I was your average 125 pound little runt!! My Girlfriend at the time said I was just too skinny! So when I was 17 I started crunching the weights and after a year of training I was weighing in at about 160 pounds, not too bad for being 5 foot 9. After about two years of continued training I was at 180 pounds and moderately lean with a nice beach build I would say! Then my girlfriend recommended I should try get into the (fitness) modeling industry.
Fast forward to now, and I am a 200 pound fitness model and competitive bodybuilder and have loved the journey and experience.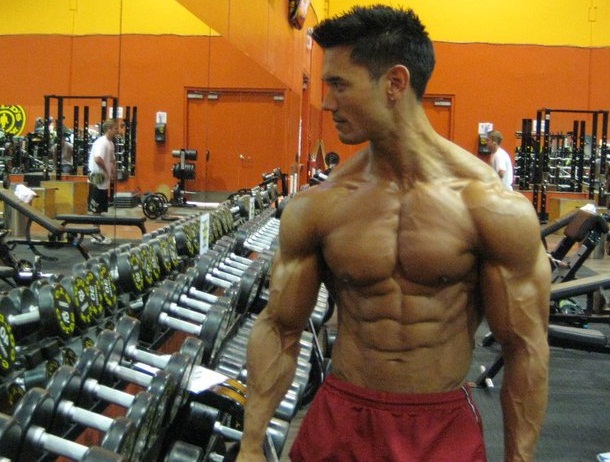 Where does your motivation come from?
What initially got me motivated was when I first heard my girlfriend say that I was too skinny and that something needed to be done about it. It was a real wake up call as I never really looked after my body and wasn't really into sports/fitness. Now my motivation comes from constantly breaking new strength goals and body fat levels. Trying to gain an extra pound of muscle while carefully trying to maintain my symmetry. I am now sponsored by Magnum and have recently appeared in such magazines like Muscle Insider, Status, and Inside Fitness in the last two months.
I will also be competing in the Canadian Nationals this October at 202 and am highly motivated to step on stage looking bigger and more shredded then I have ever been!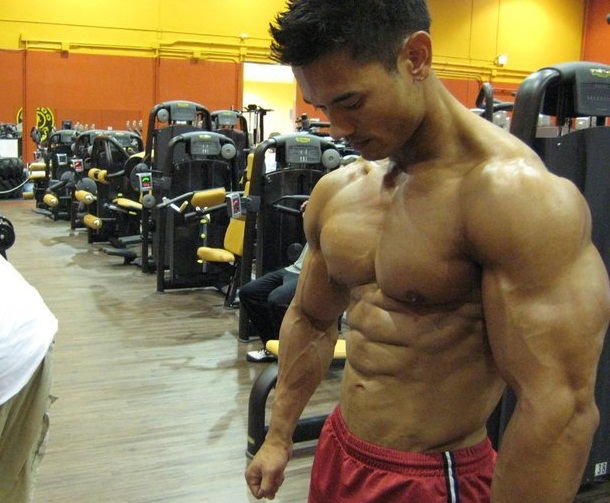 What workout routine has worked best for you?
The workout routine that seems to work best for me is a 6 day split! This way I can train each muscle 100 percent and it is 100 percent recovered!
Full Routine:
Monday: Chest
Flat bench 6×6 pyramiding up in weight
Incline bench 4×8
Cable crossover 3×8
Tuesday: Back
Wide lat pulldowns 5×8 pyramiding up
Close grip pulldowns 4×8
T bar row 4×6
Wednesday: Quads
Squats 6×8 pyramiding up
Leg press 4×8
Leg extensions 4×8
Seated hamstring curls 4×8
Thursday: Shoulders
Dumbbell press 6×6 pyramid
Military press barbell 4×8
Side laterals 3×8
Front laterals 3×8
Bent over rear delt dumbbell raises 3×8
Friday: Arms
Dumbbell curls 6×6 pyramid
Incline dumbbell curls 3×8
Hammer curls 3×8
Tricep press downs 6X6 pyramid
Two handed dumbbell press behind the head 3×8
One arm reverse tricep press 3×8
Saturday: Hamstrings/Calves
Seated hamstring curls 3×8
Straight leg deadlift 3×8
Lying hamstring curls 3×8
Seated calf raises 4dx15
Standing calf raises 4×15
Sunday: Off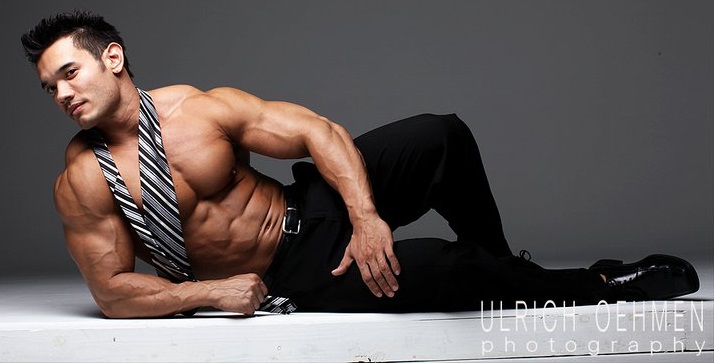 If you have to pick only 3 exercises, what would they be and why?
If I had to pick only 3 exercises, I would choose:
Lat Pulldowns – This exercise is great for developing a great V taper! Make sure to go heavy with good form.
Bench Press – It is the center piece of a good build and you must have a great chest in order to look your best, and heavy bench pressing has helped me achieve this!
Heavy Squats – In my opinion squats are the king of all exercises and a mega mass builder to get those legs growing.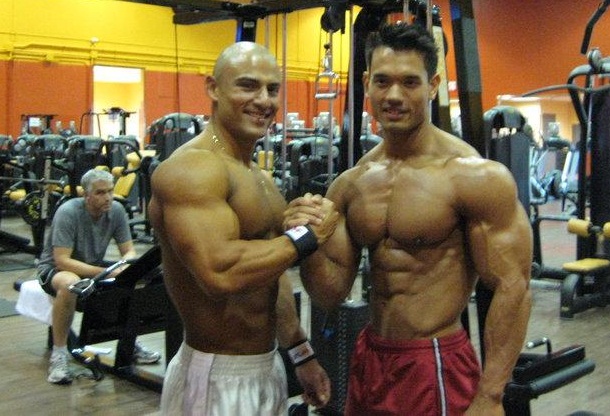 What is your diet like?
I always stick to a diet that is clean with high protein, moderate carb levels and low fats.
Meal 1: Half cup of oatmeal with 15 blue berries, 15 grams of fiber and 35 grams of protein powder.
Meal 2: 35 gram protein bar
Meal 3: 40 grams of bison meat and a half cup of brown rice and veggies
Meal 4: Two scoops of protein 50 grams
Meal 5: Two chicken breasts, yams and veggies
Meal 6: 1 can of tuna
Meal 7: Two scoops of protein with water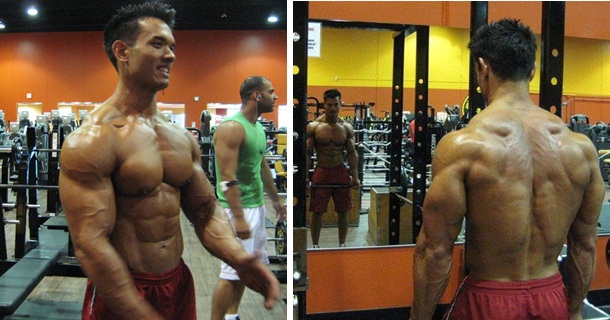 What is your supplementation like?
Multivitamin Maxximus
Ascenta Fish Oil
Maxximus Creatine
Magnum Serum
Jack3d
Quattro Magnum Protein
Magnums Tonic Test Booster
Magnums Glutamine
Favorite Bodybuilders?
My favorite bodybuilder is Kevin Levrone! One of the best physiques I've ever seen on the Pro stage.
Favorite Quote?
Showtime Buddy!