How did you get started with bodybuilding?
I've always loved working out and it has helped me cope with asthma for quite some time now! I deployed to Afghanistan in OEF 06-07, and started to work out harder during that time and I also won a Bench Press contest as well. I then returned to Afghanistan in OEF 08-09 and decided to push myself to the next level and see what I was capable of.
I have really enjoyed the journey over the years and I now feel that I am in the best shape of my life.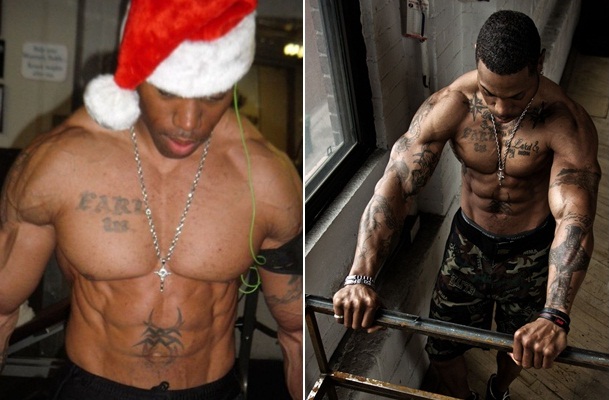 Where does your motivation come from?
An inner drive to succeed, thanking the man upstairs. My mom who is my rock, she's the reason I stand as I do today! My Tyra Love, she's a beautiful woman inside and out and my wifey! My CREW "GET IT IN" awesome to watch them push, much respect to all of them! Chad Shaw from Bodyspace, just get to know him and you will understand why he's listed in the Top 6 Most Inspirational. This great quote by Francis Bacon also helps fire up my motivation levels when they get low.
Prosperity is not without many fears and disasters and adversity is not without comforts.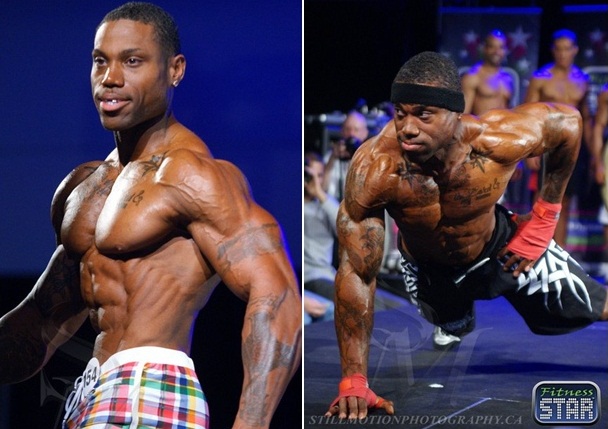 What is your training philosophy?
The weight won't pick itself up! Honestly though intensity, volume and explosiveness ensuring I feel each rep along with proper breathing and lifting technique.
Sample Routine:
Monday: Chest/Triceps/Abs
Hammer Strength Chest Press 10×10
Dumbbell Flat Bench 3×10
Dumbbell Pullovers 3×10
Cable extensions kickbacks 2×6-8
Skull Crusher's 3×8-10
Dips 3×25
Cable Crunches 3x 25
Side Bends 3×25
Tuesday: Back/Calves
Deadlifts 4×10
Cable Rows 3×10
Pull Ups 3×10 (stretching between sets)
Cable Crossovers 3×8-10
Calf Raises 5×10
Wednesday: Legs/Traps
Hack Squats 4×10
Deep Squats 3×8-10
Leg Extensions 3×8-10 (superset to failure)
Barbell Shrugs 4×10
Dumbbell Raises 3×8-10 (to failure)
Thursday: Arms
Barbell Curls (21's) x3
Cable Curls 3×10
Cable Rope Curls 3x 8-10
Dumbbell Wrist Curls 3×10-15
Friday: Legs/Calves/Abs
Hamstring Curls 3×10
Leg Press 4×8-10
Stiff Leg Deadlifts 3×10
Standing Calve Raises 4×10
Hanging Leg Raises 25 ea.
Hanging Scissors 25 ea.
Reverse Crunches 25 ea.
Cable Crunches 3x 25
Saturday: Cardio
10-15min Walking on Treadmill Uphill
Sunday: Off Day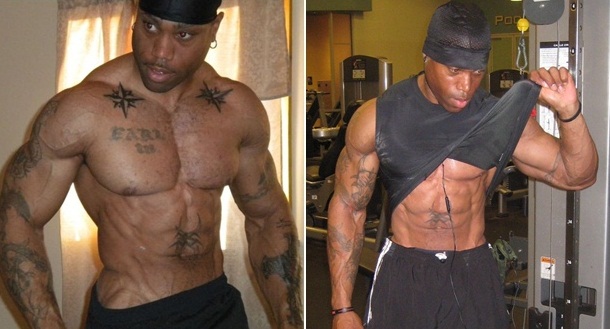 If you have to pick only 3 exercises, what would they be and why?
Squats – Killer exercise and I love the awesome workout they produce
Cable Curls – Has always been one of my favorite exercises and the burn at the peak is awesome, such a great feeling.
Hanging Leg Raises – These are intense and explosive and produce a burn that makes you want to tap out ahah, and they do wonders for your mid-section.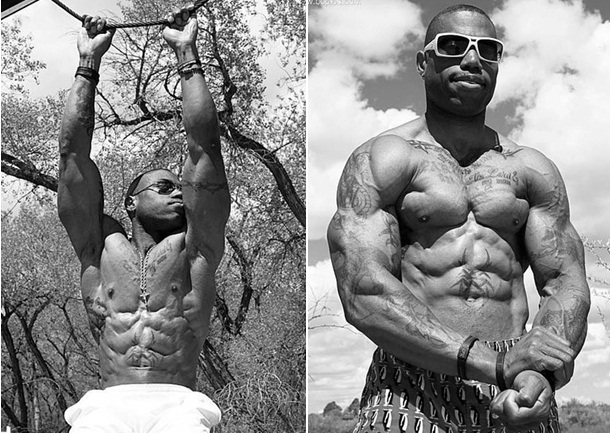 What is your philosophy on nutrition?
Without a healthy lifestyle and not consuming healthy foods you are simply lacking the much needed nutrients in fine tuning your engine. The human body is a remarkable engine and if you feed it with the right foods it will run at optimum levels!
Sample Diet:
Meal 1: (am) Protein Shake
Meal 2: Oats, 3 Eggs, 2 slices Wheat Toast, bowl of Fruit and 1 cup Coffee
Meal 3: Two scoops of Vitargo & Omega 3's
Meal 4: brown Rice, Veggies and Chicken Breast or Lean Cuts of Steak
Meal 5: Post Protein-shake, bowl of Pasta or Cheerios
Meal 6: Brown Rice, Veggies, small portion of Sweet Potatoes and Lean Cuts of Meat
Meal 7: Bowl of Oats with Skim Milk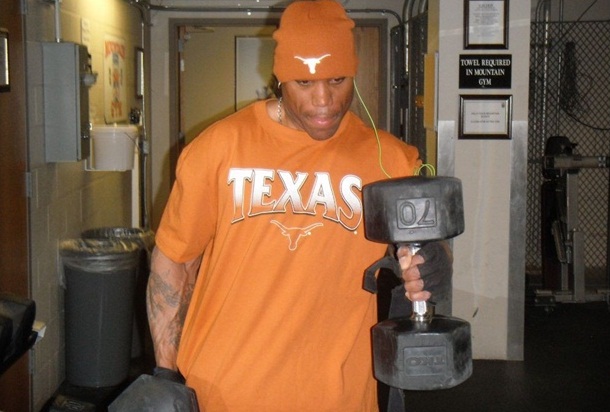 When trying to cut down do you prefer to use HIIT or just normal cardio?
If i was to pick one, I'd choose HIIT, I just feel it burns the fat faster, although I must say HIIT is very intense.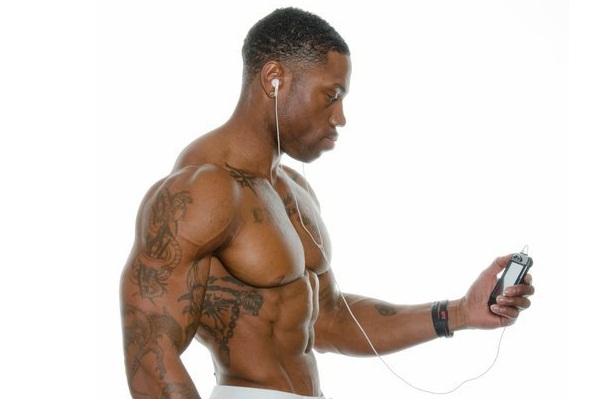 Favorite Quote?
"Fatigue makes cowards of us all" – Vince Lombardi.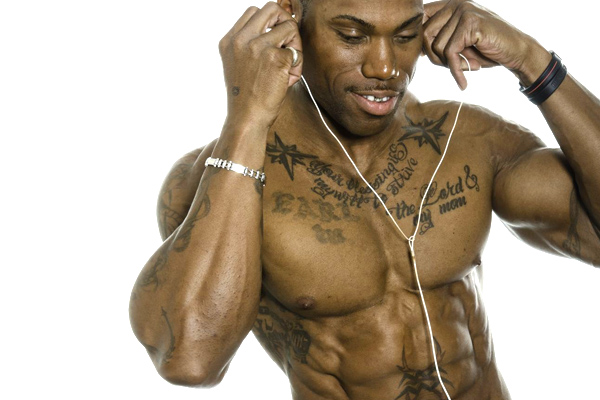 Bodyspace: http://bodyspace.bodybuilding.com/redmann/