How did you get started with bodybuilding?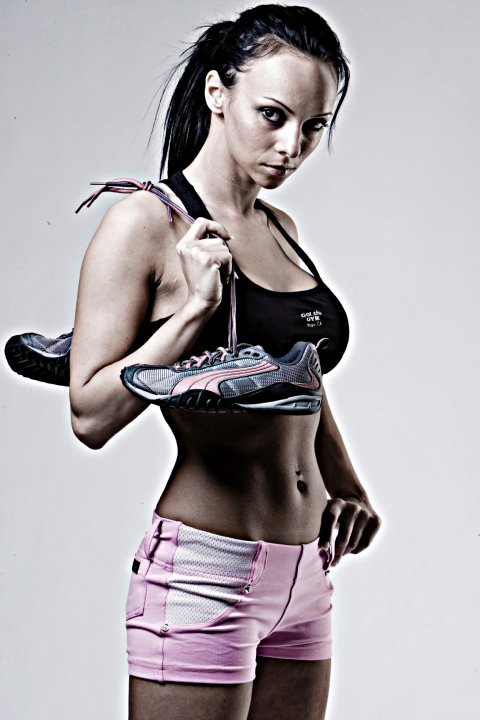 At the age of 15 I made the transition from martial arts to bodybuilding as I had always admired the physiques like Arnold and the rest of the other pros from the 80's. I guess I just wanted to look and feel on top of the world, and there is just something so sexy in having a fit and healthy body. So I started to ask around for advice from the more experienced lifters in the gym and started training really hard!
What gets you motivated?
My motivation comes from the internal discipline and from craving the lifestyle. It is like hygiene, if I don't train I simply don't feel good mentally. I guess you can say I'm addicted. It's also a great way to keep my stress levels down and not to mention a great form of meditation and cleansing. For that 1 hour I'm in the gym busting my ass, I have it all to myself and I love it.
I also love educating and inspiring others as that is another motivational factor to me!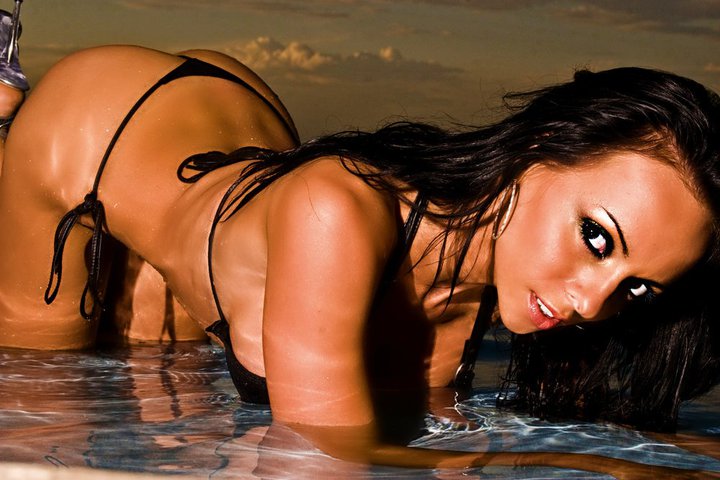 What workout routine has worked best for you?
You know I've tried it all and based on what goal I'm after its always different. I love to always incorporate change into my routines as I feel my body responds best with certain changes in set numbers, reps, rest times and level of intensity. However in the last couple of years I have switched to a more "Specific Bodypart" type of training vs. you're traditionally "Bodybuilding" training. The advantage to this is that is has allowed me to improve my weaknesses and help create better symmetry in my physique.
Sample Routine Split:
Mon: Lower Body
Tues: Upper Body
Wed: Rest
Thurs: Lower Body
Fri: Upper Body
Sat: Rest
Sun: Rest
Training Notes:
My sets/reps usually stay between 3-4 sets of 10-14 reps for the majority of my exercise. In terms of cardio, I don't do much of it on machines; instead I like to do it 3 days a week in the form of kickboxing.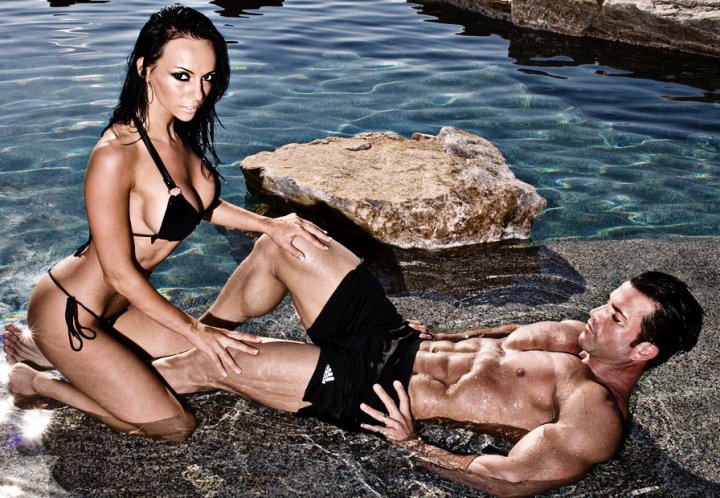 If you have to pick only 3 exercises, what would they be and why?
Walking Lunges: Wonderful for the lower body and gets me amazing results for my glutes and hamstrings
Ez Bar Shoulder Press: This exercise really helped me thicken and widen my shoulders
Low Ab Drills: My abs and waist are my strongest points and I like to do low ab drills in all directions as it tightens everything.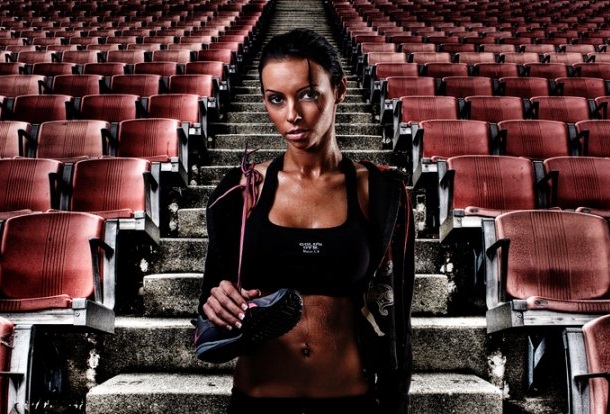 What is your diet like?
I believe in a strict and clean diet with plenty of quality sources of protein including chicken, fish, eggs and sources of complex carbs like rice, sweet potatoes and oats. As I am very consistent with my clean eating and dieting I do allow myself to have some cheat meals from time to time to let of some steam and trick the body. They include pizza, guacamole and chips.
Sample Diet:
Meal 1: 1/2 cup Oatmeal + 1/2C Frozen Cherries + Almonds +1 cup of Go Lean Crunch Cereal + 2 Scoops of Whey Protein.
Meal 2: 2 scoops of Whey Protein with 10 Oz Water and an Apple
Meal 3: 6-8 Oz Chicken Breast Grilled w/ Sweet Potato and a bowl of salad
Meal 4: 2 scoops of Whey Protein with 10 Oz Water and an Banana
Meal 5: 6-8 Oz Salmon with Sweet Potatoes
Meal 6: Protein Shake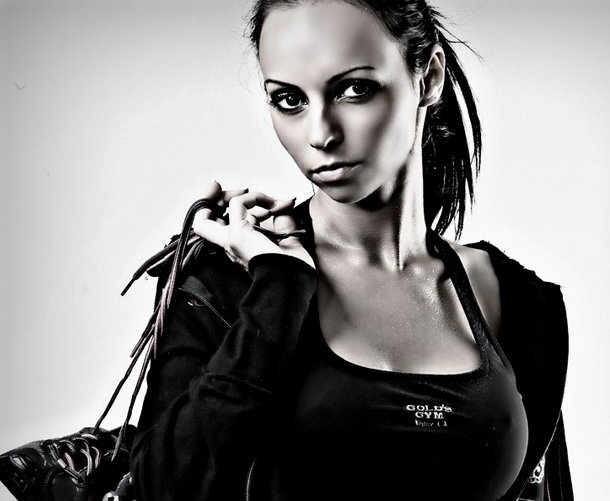 When trying to cut down do you prefer to use HIIT or just normal cardio?
To be honest regular slow paced cardio bores me pretty quick, so therefore I prefer more intense cardio workouts like kickboxing or martial arts.
I feel these types of cardio workouts respond better to my body and are more fun.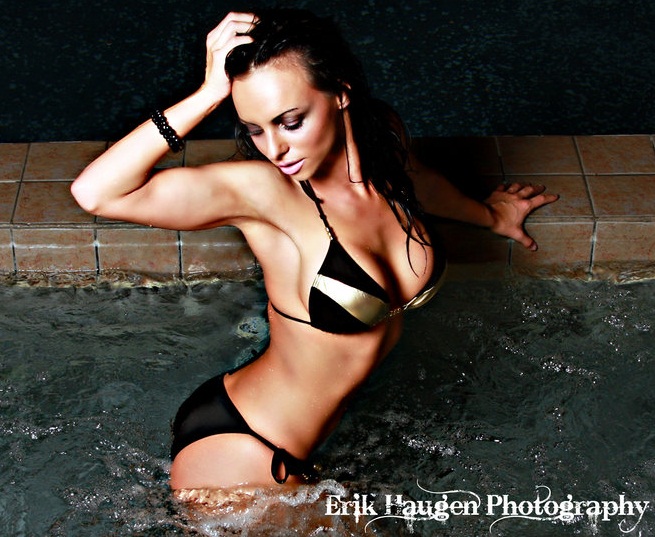 What is your supplementation like?
I take Whey Protein as it helps me reach my protein goals and also provides me with Omegas, Glutamine and BCAA's. I also use Pitbull Wild 3 times a day consistently as a Fat Burner because it boosts my metabolism and burns bodyfat while preserving my muscle mass.
For water shredding prior to any shoots or competitions I use Diraxatone and I've found this has helped me look better in so many ways.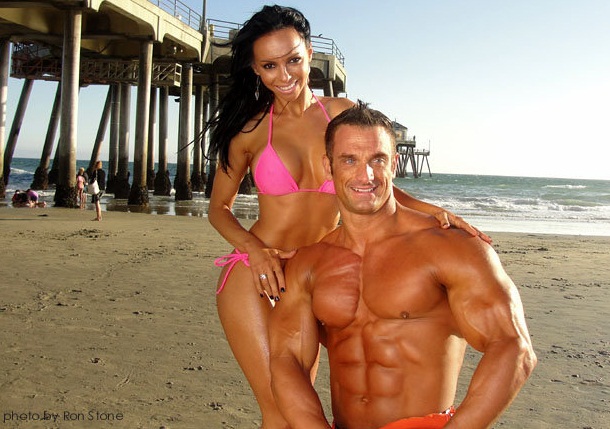 Favorite Figure Athletes?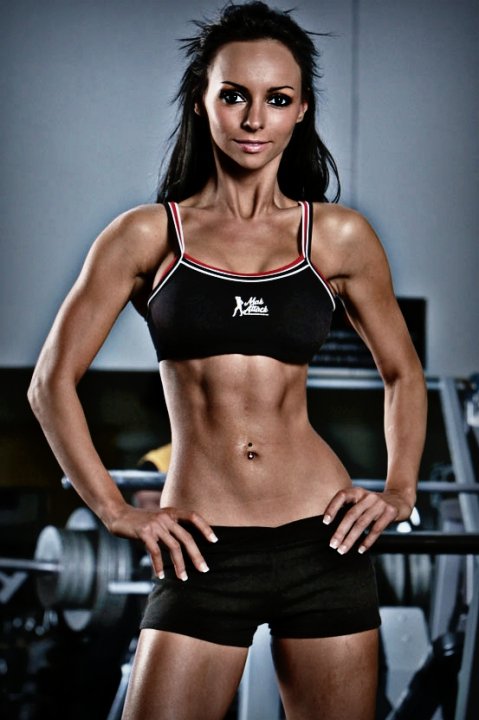 Negrita Jayde is my favorite figure athlete as she has an amazing physique and her training philosophies are off the charts. She is the reason why I train so hard and continue to fight to reach my goals.
Favorite Quote:
"Don't wait until everything is just right. It will never be perfect. There will always be challenges, obstacles and less than perfect conditions. So what. Get started now. With each step you take, you will grow stronger and stronger, more and more skilled, more and more self-confident and more and more successful."
Bodyspace: http://bodyspace.bodybuilding.com/VitalityAngel/
Website: www.gotoves.com