Quick Stats:
Age: 36
Height: 5'10" – 178 cm
Weight: (Off season) 200lbs. – 91kgs
(Contest Weight) 175lbs. – 79kgs
How did you get started in bodybuilding?
I started in this sport by chance. I grew up training martial arts (Karate Renbukai) under the teachings of my good friend and Sensei Rodolfo Baez. At that time I was in love with karate and I was very focused on becoming a great martial artist. 2-3 hour training sessions was the part of my daily routine. At one point I was training Karate and Taekwondo at the same time. As a result I was very skinny but as a teen that was not a big deal. However the problem with my weight started when I turned 18 and moved from the teen division to the adult division where I was going to be facing older guys that weighed easily 50+ lbs. more than me. In a full contact situation that was a big problem.
For instance, my father suggested that I needed to lift weights to get stronger and gain weight. This was the beginning of my bodybuilding journey.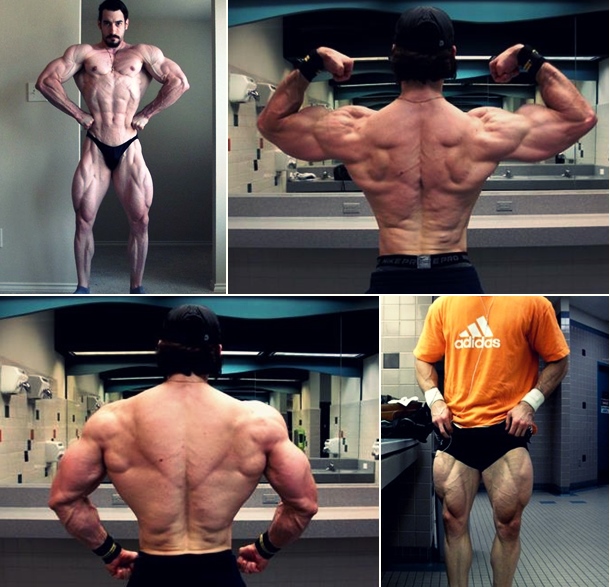 Where does your motivation come from?
I have come to the conclusion that the only reliable motivation comes from within. I feel that my motivation comes from the fact that I feel very blessed that I have the health to do what I love to do.
I also see it as a natural tendency towards my personal growth and development.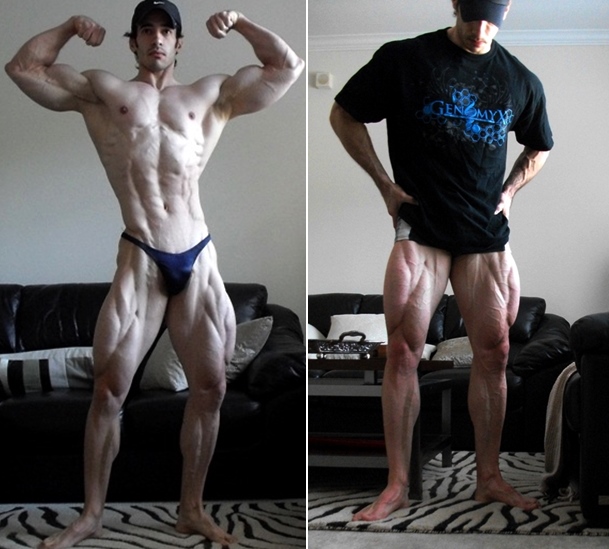 What workout routine has worked best for you?
Full Routine:
Day 1: Upperbody Workout – max strength/Hypertrophy
Back & Chest: 3 exercises each (5-10 rep range)
Delts: 2 Exercises (10-12 rep range)
Biceps & triceps: 1 exercise each (10-12 rep range)
Day 2: Lowerbody Workout – Max Strength
Quads: 2-3 exercises (5-10 rep range)
Hams: 2-3 exercises (5-10 rep range)
Day 3: Delts/Arms – Hypertrophy/Muscular Endurance
Delts: 3-4 exercises (10-25 rep range)
Biceps and Triceps: 3 exercises each (10-25 rep range)
Day 4: Off / Cardio
Day 5: Upperbody Hypertrophy/Muscular Endurance
Back & Chest: 3 exercises each (10-15 rep range)
Delts: 1-2 Exercises ( 15-25 rep range)
Biceps & Triceps: 1 exercise each (15-25 rep range)
Day 6: Lower body Hypertrophy/Muscular Endurance
Quads: 2-3 exercises (10-20 rep range)
Hams: 2-3 Exercises (10-20 rep range)
Day 7: Off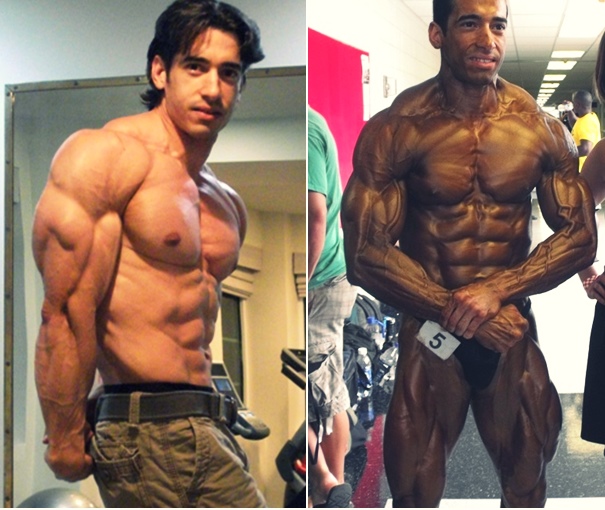 What are your future bodybuilding/fitness goals?
As far as bodybuilding, I just want to be able to keep competing. I love bodybuilding and I hope God gives me the strength and health to keep doing this for many more years. This sport is very hard and it takes a lot from you. I have a very demanding job and sometimes for me it is extremely hard to compete. Last year for example: I was forced to stop my prep for the worlds because of work related issues. But like I said, I love this sport and because of that I'm willing to do all the sacrifices that need to be done.
God and my family are my strength and I know that with them on my side everything is possible.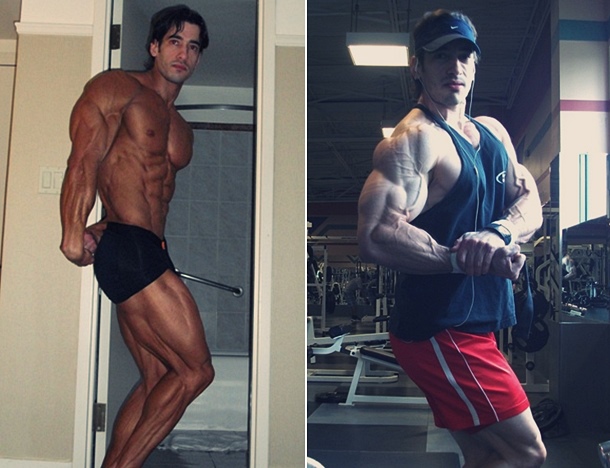 What is your diet like?
I'm a strong believer of eating good quality foods all the time. Lately, I have been focusing a lot on Micro-nutrition and I have had great results. Not only have I been feeling better at the gym, but also most of my joint pains disappeared. Food is magical in my opinion and by eating the right type of carbs, fats and proteins we can control to some degree stuff like inflammation and hormone production. Just to give you an example, we as bodybuilders eat tons of protein and carbs (acidic foods) in order to try to gain muscle but not enough fruits and vegetables (alkaline foods). This messes up with the delicate PH balance in our body. The human blood should be slightly alkaline in order to maintain good health and balance. For instance, once we eat an acidic diet with not enough alkaline foods our blood becomes acidic and this creates all sort of issues, it will decrease the ability of your body to absorb nutrients, repair damaged cells and make you more susceptible to illness. Another example is that most of us don't eat a good balance of fats (omega 6 vs omega 3) and at the same time eat an excess of refined carbs. This triggers inflammation and inflammation is also the source all types of problems too. I was guilty of doing all this for many years. I believe that decreasing and managing inflammation through diet is a must if you want to keep training for optimal results.
Full Diet:
Meal 1: 1/2 teaspoon of Coconut Oil, 2 Whole Eggs (free range), 2 slices of Ezekiel Bread, 40g of 2% Fat Cheese and 10 oz. of Milk with Coffee
Meal 2: 45g of Whey Protein, 20g of Natural Almonds
Meal 3: 6 oz. of Grass fed Ground Beef (96/4), 200g of Asparagus and 20g of Natural Almonds
Meal 4: (Pre-workout) 45g of Whey Protein and a large Baked Sweet Potato.
Meal 5: (Pre-workout) 45g of Whey Protein, 200g of mixed Organic Berries, 40g of baked Fat Free Potato Chips
Meal 6: 6 oz. of Grilled Chicken, 3-5 oz. of Avocado, 1cup of White Rice and a Green Salad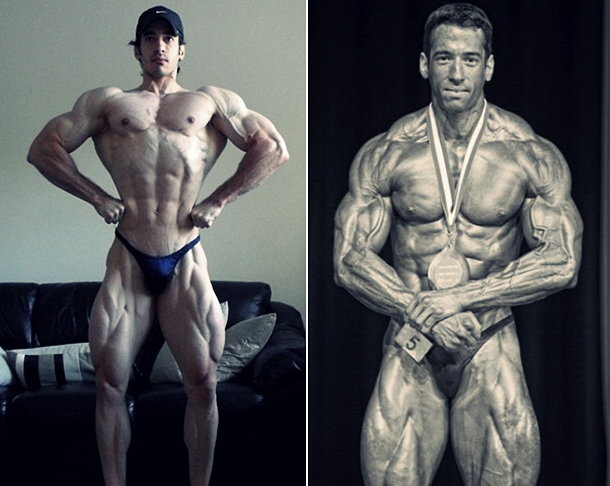 What are your three favorite exercises?
Deadlifts: The king of all exercises and it works pretty much everything.
Squats: The queen of all exercises. Nothing better for big quads.
Pull ups: Upper body development for a big back and strong arms.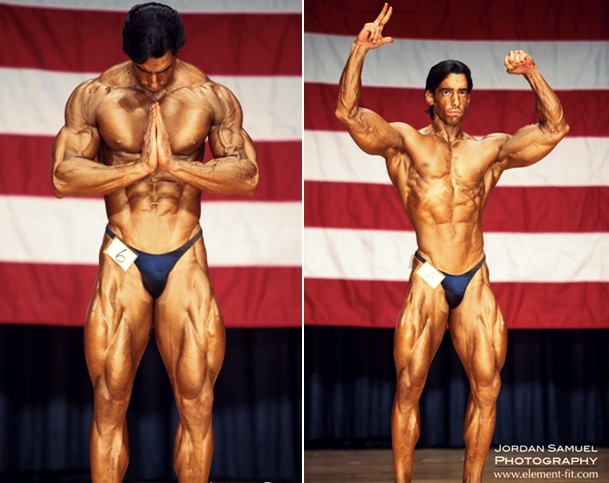 Favorite quote?
"Nothing in this world can take the place of persistence. Talent will not; nothing is more common than unsuccessful people with talent. Genius will not; unrewarded genius is almost a proverb. Education will not; the world is full of educated derelicts. Persistence and determination alone are omnipotent." – Unknown
Bodyspace: http://bodyspace.com/REMBUKAI/