How did you get started with bodybuilding?
I have always enjoyed working out and proper nutrition. The summer of 2008 is when I approached my trainer, Jamie Ibone of Ironclad Physique, on doing a figure competition. He himself has competed in many bodybuilding shows, so contest prep is his second nature. I did my first show November 8, 2008 (All South Championships) and won overall! Since that qualified me to compete nationally, I went on to do NPC Nationals two weeks later. I took first in my class and earned my IFBB Pro Card that day.
Just within two weeks of stepping on stage!! :) I realized I found my passion and have been competing nonstop since, with my goal to step foot on the Olympia stage.
What gets you motivated?
My motivation comes from within. I know what I have had to overcome and what obstacles I have faced in my life, and that drives me to no end to achieve all my goals in life.
There is so much I want to achieve and accomplish, that the success I have already had is just the start of what's to come.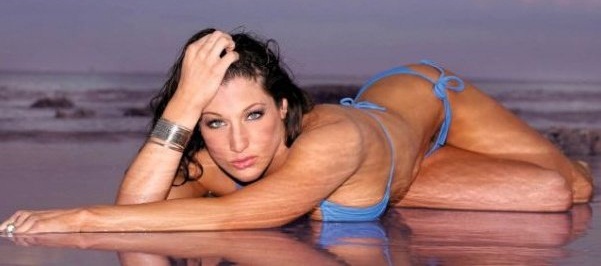 What workout routine has worked best for you?
I like to break up my body parts per day. This enables me to have full focus on that particular muscle group. I also like to include different plyometric exercises between my sets. I also hit my legs twice a week.
If you had to pick three exercises what would they be and why?
Squats: Squats are perfect for sculpting your whole leg.. and not to mention a nice back side :)
Hanging Leg Raises: Because it is great for targeting your whole midsection.
Pullups: Because it strengthens your whole upper body and sculpts a beautiful strong back.
What is your diet like?
My diet is very clean. I am currently dieting for my next show, which is the Hartford Europa July 22-23. I then plan to compete in the Jacksonville Pro and the Dallas Europa. I eat six meals a day, including protein at every meal. My protein comes from egg whites, chicken, tilapia, lean ground beef, and protein powder. My carbs come from oatmeal, sweet potato, or brown rice. I usually cycle my carbs. I occasionally, depending on where in my prep I am, will implement my very own product which I came up with a year ago.
It is a healthy meal replacement called Pro-Cakez.. so yummy! :)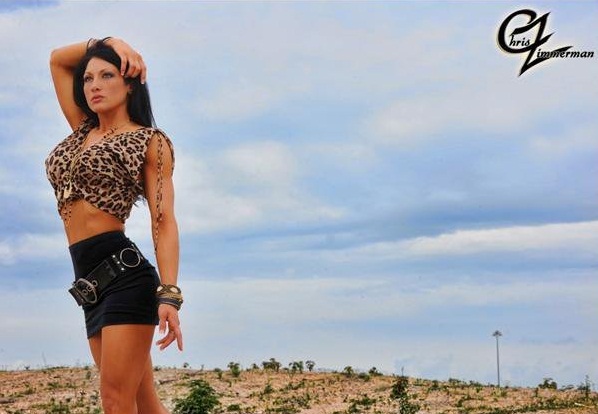 They say that the pre and post-workout meals are the most vital meals for the day, what do yours consist of?
Definitely protein!! I use a quality whey protein powder for my post to ensure it goes straight to my muscles. Depending on what time of day, I will incorporate carbs as well. For both pre and post, I like to stack BCAAs, creatine, and glutamine.
When trying to cut down do you prefer to use HIIT or just normal cardio?
I actually do both. While high intensity stimulates fast twitch muscle fibers and low intensity stimulates slow twitch fibers, I like to have a balance between the both of them. I don't like to do too much HIT because it could potentially effect my muscles.
What is your supplementation like?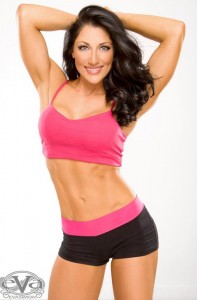 I believe supplementation is very important. I take a multivitamin/multimineral, calc/mag/zinc, c, e, d, iron, B complex, fish oil, and digestive enzymes. I also take L-Carnitine before my cardio as well as my pre and post stack.
Favorite Bodybuilders?
My inspiration since the age of 17 has been Monica Brant. I also admire Mandy Blank, JNL, and Jamie Eason. My figure sister who has inspired me since the day I have met her (we earned our pro cards together:) ), is Erin Stern.
Favorite Quote:
"Every worthwhile accomplishment, big or little, has its stages of drudgery and triumph; a beginning, a struggle and a victory." Ghandi