How did you get started with bodybuilding?
My friend Terrance pushed me to compete because I always enjoyed weightlifting and he thought I was naturally gifted with crazy genetic. So in 2006 I moved to Vegas and started to train to compete, and my first show was San Jose in 2007.
I couldn't believe I had competed because I was so against doing it in back in Boston because I was scared but when I reached Vegas I let that all go away.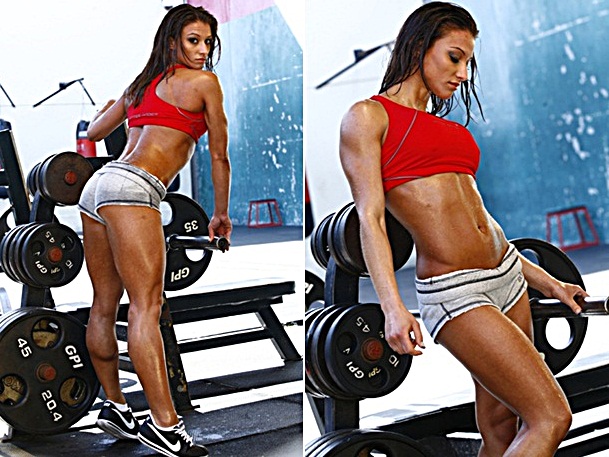 What gets you motivated?
It comes from an internal source, because I have this push where I visualize myself winning and moving forward with my dreams. I think of everything I went through when I was younger and some of the things in my present and I want to make sure that everything I do, I do it for me and that I give 110% of my effort.
The only thing in life is working hard and doing things that you believe in and when you accomplish it, it's just a life changing experience. It gives you a different outlook on life and how you feel about yourself.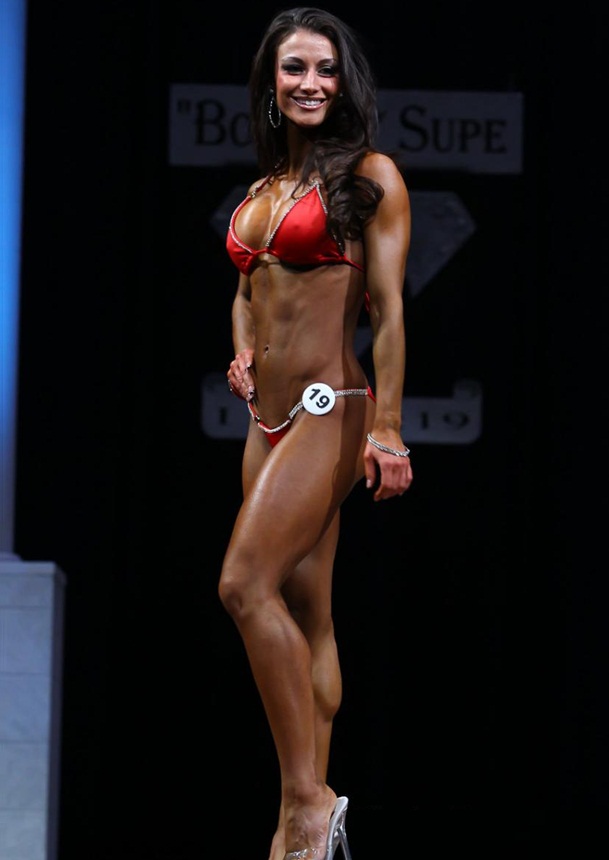 Photo Credit: JR Kenworthy
What is your training philosophy?
Train hard or go home! Hehe, no I feel you should train hard but also train to feel good and be happy. Working out is supposed to be a breath of fresh air, something you enjoy and want to do. You want to go to the gym and feel accomplished or run in the woods, mountains, beach, or etc. and feel great happiness. It is a way of life not another job.

Sample Routine:
Monday: Legs
Leg Press 3 x 30
Walking Lunges 3×30
Leg Curl Seated 4 x 15
Stiff Legged 3 x 15
Reverse Lunges 3×15
Tuesday: Shoulders
Dumbbell Shoulder Press 3 x 15
Side Laterals 3x 15
Rear Delts 3 x 15
Upright Rows 3x 15
Wednesday: Cardio
HIIT – 30mins (10 intervals + 5mins warm-up)
Thursday: Back/Glutes
Lat Pull Downs 3 x15
One Arm Cable Rows 3×15
Pullups 2×12
Stiff Legged 3 x 15
Squats 3x 15
Reverse Lunges 3 x 15
Friday: Cardio
HIIT – 30mins (10 intervals + 5mins warm-up)
Saturday: Glutes
Stiff Legged 3 x 15
Squats 3x 15
Reverse Lunges 3 x 15
Sunday – Rest Day
Recovery day or light cardio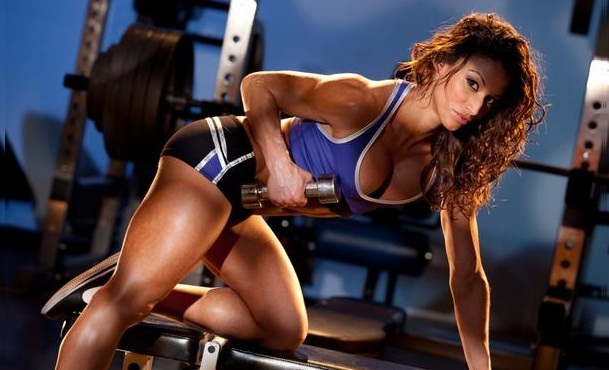 Photo Credit: Iron Man Magazine
If you have to pick only 3 exercises, what would they be and why?
Squats – To shape my glutes because I want my butt to look really full and good
Pull Ups – To get a good V-Tapered back and since I'm short it makes my waist look smaller
Shoulder Presses – To build a good frame and give more curves to my upper body & delts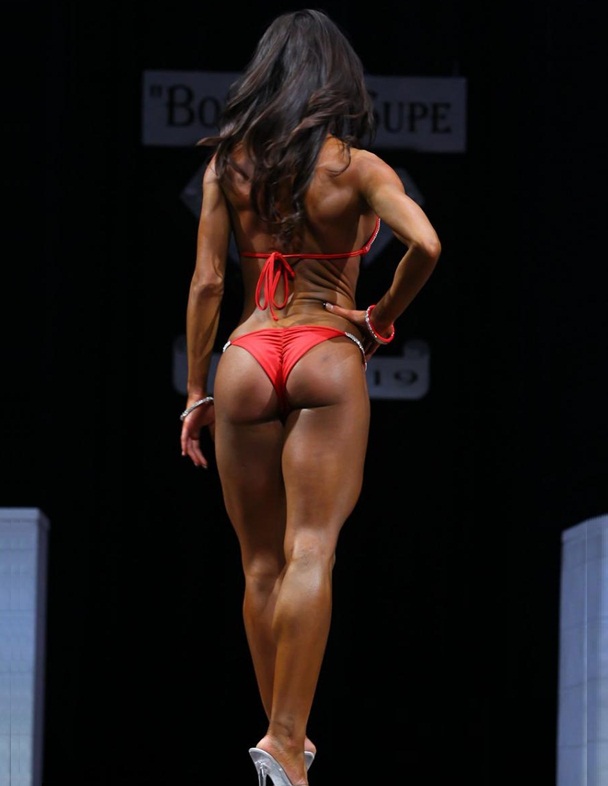 Photo Credit: JR Kenworthy
What is your philosophy on nutrition?
Stick to a good diet plan that works for you. I feel like diet is 80% of the way you look as well it is also a life style and when you choose healthy choices you will live longer and also have a much lower risk of getting diabetes or high cholesterol etc. My diet is interesting because I make it as fun as possible. I have a lot of Chicken and Fish and I like to make a bunch of cute easy meals to make it fun.
Sample Diet:
Meal 1: Protein Shake,Cream of Rice and Blackberries
Meal 2: Chicken, Corn Tortillas (Mini Corn Tortillas so I can make my special mini Tacos)
Meal 3: Chicken, Yams and Asparagus
Meal 4: Protein Shake, Almond Butter and Blackberries
Meal 5: Sashimi and Brown Rice
Meal 6: Protein Shake and Almond Butter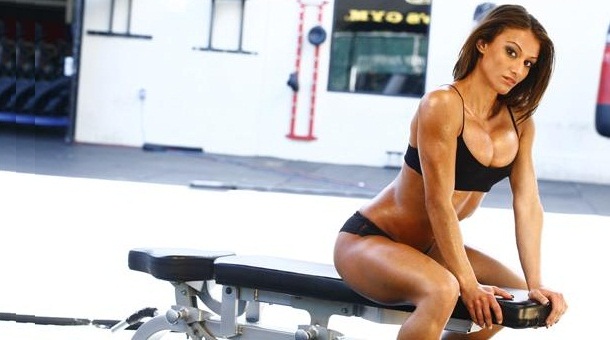 Follow this link to view Christina Vargas's Progress Photos [2008-2011]
When trying to cut down do you prefer to use HIIT or just normal cardio?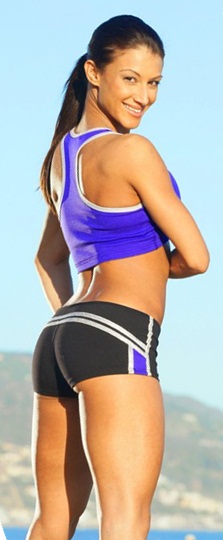 HIIT because I love the challenge of pushing myself to the limits. It also gives you much better fat loss results especially when you want to get really lean.
Your own physical feature you are most proud of?
My stomach and shoulders (upper body) and soon will be my glutes.
What supplements do you use?
Pro Whey Chocolate Protein or Hydro Whey Chocolate & Strawberry. I also supplement with Vitamin C Buffer, Dandelion Root a Multivitamin, and Coral Calcium.
Although once again I feel these supplements will only work once your diet and nutrition is on track.
Favorite athletes?
Heather Mae
Jessica Paxon Putman
Jodie Minear
Favorite Quote?
"A leader leads by example" – Unknown
Bodyspace: www.bodyspace.bodybuilding.com/Vargas/
Website: http://www.christinavargas.net/