Quick stats:
Age: 24
Height: 6'1″ – 186 cm
Weight: 147 lbs. – 67 kg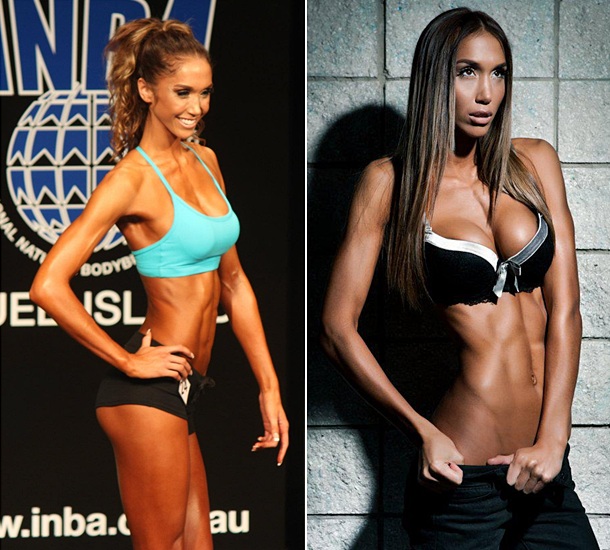 How did you get started with bodybuilding?
I started Muay Thai Kickboxing roughly 3 years ago and fell in love with that style of training. My body changed dramatically and so from there I began meeting new faces and finding myself having conversation after conversation with other fitness professionals within the bodybuilding industry.
This eventually led me into trying my first Bodybuilding competition.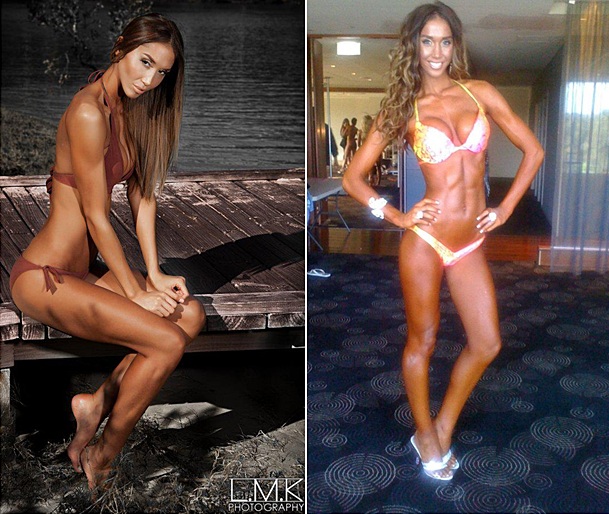 Where does your motivation come from?
My motivation came from my obsession for Muay Thai. Once I got to a steady fitness level I wanted to be stronger and increase my power within explosive movements so I hit the weights.
I trained specifically for a fast twitch athlete and noticed the results immediately. This is what kept me going.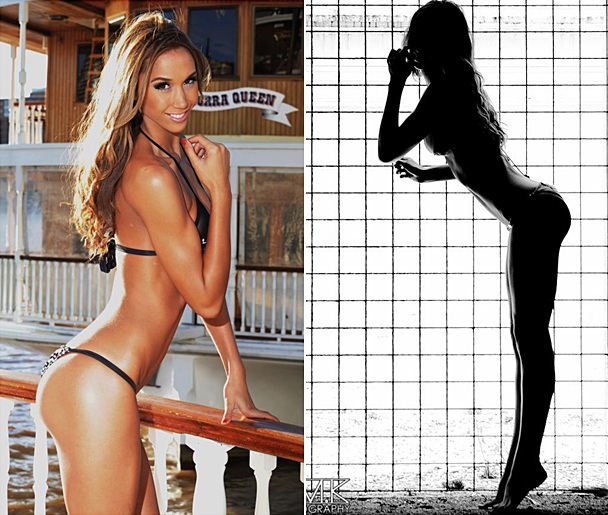 What workout routine has worked best for you?
Full Routine:
Monday: HIIT/Legs/Abs/Cardio
AM: Muay Thai – HIIT Session 30mins
PM: Legs/Abs/Cardio
Weighted Smith Machine Lunges (Each side) 4×6
Static Lunge 4×20
Leg Extension (Dropset) 4×10
Air Squats 4×20
DB Deadlift 4×6
Lying Leg Curl 4×6
Back Hyperextension (Focusing on the glutes)
Leg Raises 3×10
Incline Walk (130bpm) 20mins
Tuesday: HIIT/Back/Abs/Cardio
AM: Muay Thai – HIIT Session 30mins
PM: Back/Abs/Cardio
30min Muay Thai HIIT Pad Session
Lat Pull Down 4×6
Seated Row 4×6
Bent Over Barbell Rows 4×6
Wide Grip Assisted Chin Up's 1x Failure
Straight Arm Pulldowns 3×15
Bench Leg Raise 3×15
Hanging Leg Raise 3×15
Incline Walk (130bpm) 20mins
Wednesday: HIIT/Chest/Shoulders
AM: Muay Thai – HIIT Session 30mins
PM: Chest/Shoulders
Dumbbell Incline Press 4×6
Push Up Narrow 4×20
Power Rack Bench Press 4×6
Cable Crossover 4×6
Arnold Press 4×6
Dumbbell Side Lateral Raise 4×6
Dumbbell Front Raise 4×6
Dumbbell Upright Rows 4×6
Read Delt Fly Machine 4×6
Incline Walk (130bpm) 20mins
Thursday: HIIT/Biceps/Triceps
AM: Muay Thai – HIIT Session 30mins
PM: Biceps/Triceps
Incline Dumbbell Curl 4×6
EZ Bar Curls Standing 4×6
Standing Cable Curls 4×25
Standing Tricep Extension 4×6
Bench Dips (Dropset) 4×10
Incline Walk (130bpm) 20mins
Friday: HIIT/Hamstrings/Glutes/Abs
AM: Muay Thai – HIIT Session 30mins
PM: Hamstrings/Glutes/Abs
Barbell Deadlifts 4×6
Lying Leg Curls 4×6
Back Hyper Extension Machine 4×6
Weighted Walking Lunges 4×30
Cable Crunches 3×10
Lying Leg Raises 3×10
Ab Heel Taps 3×10
Incline Walk (130bpm) 20mins
Saturday: Cardio/Back/Calves
AM: 30 min walk (130bpm)
PM: Back/Calves
Cable Crossover One Arm Row 4×6
T-Bar Row 4×6
On Arm Dumbbell Row 4×6
Leg Press 4×6
Seated Calf Raises 4×18
Standing Smith Calf Raises 4×6
Squatted Calf Raises 4×6
Incline Walk (130bpm) 20mins
Sunday: Cardio
What is your diet like?
I eat roughly 6-7 meals a day, some are very simple small snacks and others are fairly decent meals. I consume my carbs up till lunch then rely on protein, good fats and veggies for the remainder of the day to keep me satisfied. In prepping I am very fortunate when it comes to the final week/s, I don't need to cut out carbs and I don't deplete, I guess this would be the only benefit to being so tall.
Sample Diet:
Meal 1: Oats, Eggs, Berries and Black Coffee
Meal 2: Brown Rice, Tofu and Veggies
Meal 3: Sweet Potato, Boiled Eggs, Nuts, Salad and Quorn Pieces (Vegetarian food)
Meal 4: Whey Protein Isolate Shake and a Rice Cake with Natural Butter
Meal 5: Grilled Fish, Veggies and an Avocado
Meal 6: Whey Protein Isolate Shake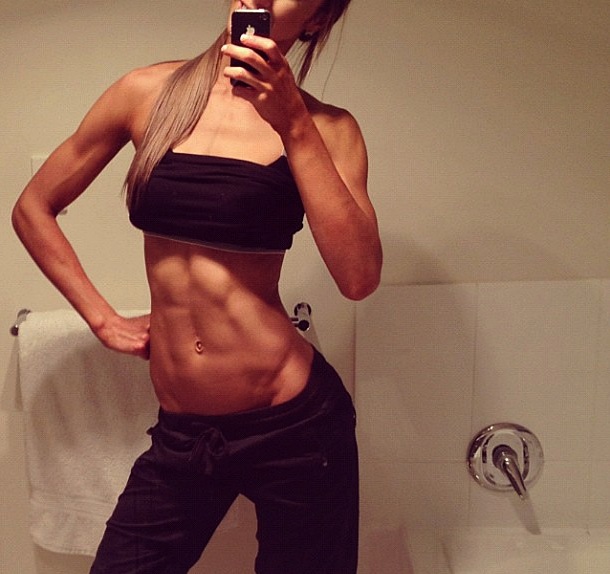 When trying to cut down do you prefer to use HIIT or just normal cardio?
HIIT most definitely, nothing is more rewarding then completing a high intensity Muay Thai workout! Checkout my workout video below!
What is your supplementation like?
Whey Protein Isolate
Glutamine
Fish Oils
Vitamin C
Multivitamins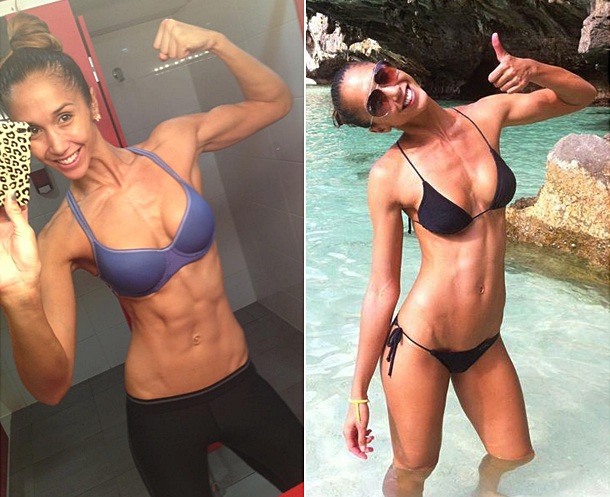 Favorite Quote?
"Don't go through life, grow through life."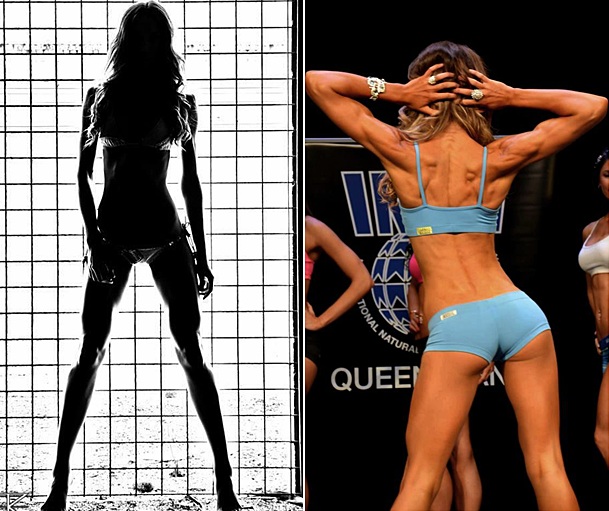 Facebook: www.facebook.com/HiitStation
Website: www.hiitstation.com