How did you get started with bodybuilding?
I got started because of Strongman competitor Jesse Marunde and his wife Callie, who was a strong woman, bodybuilding and figure competitor. They were great friends of mine during college and Callie had just competed in Womens Tri Fitness. She brought home the video from her show and it instantly motivated me! Her and her husband were both very motivating people, always eating healthy and working out hard. Callie helped me with my diet and training through my first show, which was a Womens Tri Fitness event. After I competed I was hooked!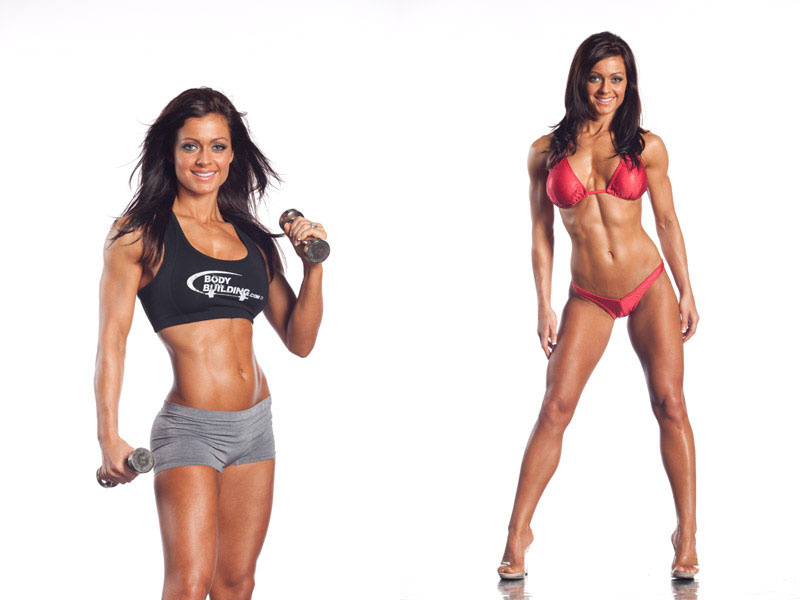 Where does your motivation come from?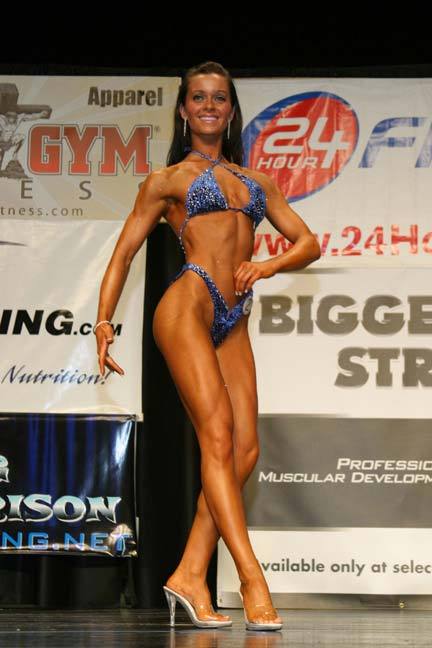 I grew up as an athlete, running track and cross country, so I am very competitive with myself to be the best that I can. I am always excited to hit the gym and set new PRs. My grandpa is in the hall of fame for the University of Oregon Football team as well as the Oregon Hall of Fame for being an amazing athlete! He scored the only touch-down when the Ducks went to the Rose Bowl in 1958. He also played pro football for the Packers. He is part of my motivation. I look up to him, his athleticism and dedication to his sport. I get inspired whenever I read through his old articles. I use the weights to push myself, to be stronger. I use high intensity workouts to better myself as an athlete.
What is your training philosophy?
I train with Crossfit only. Never the same, always changing; never let your body get used to one regime. Always set new goals to make training fun. I train because I love it, I love being fit, strong and healthy…it is an amazing feeling!
If you have to pick only 3 exercises, what would they be and why?
Pull Ups: Because they work your entire upper body and are also great on the core. You work so many stabilization muscles when you do a pull up. Plus it is a great exercise when measuring gains in your strength. Trying to hang onto that bar to get one or two more pull ups than the time before!
Squats: If you do them correctly, they work your entire lower body and your core! Your core is in constant stabilization as you squat. When you squat nice and low you activate your hamstrings and your glutes!
Jump Rope: Because it is AMAZING cardio!
Bodyspace Spokesmodel Entry Video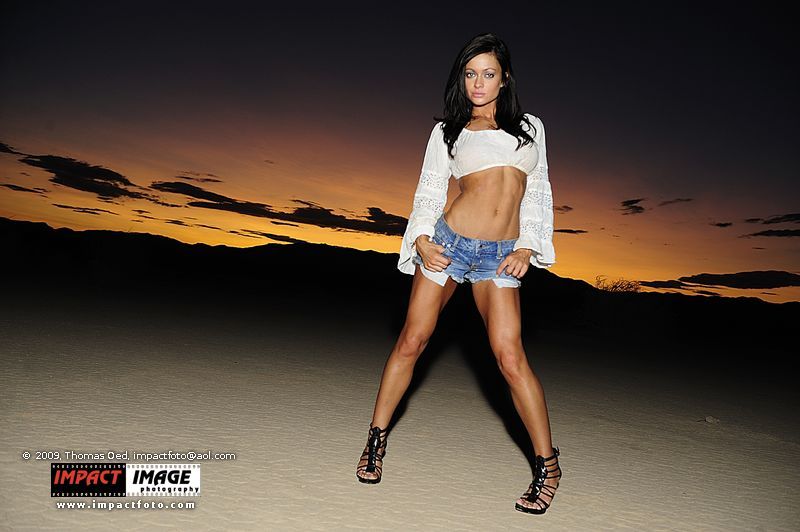 When trying to cut down do you prefer to use HIIT or just normal cardio?
Because I follow Crossfit, I do not do any extra cardio. Our workouts during the week consist of HIIT anyway, plus heavy lifting days. So when I am cutting down I am very strict on my diet.
What is your philosophy on nutrition?
You are what you eat! If you only put in the healthiest, best foods into your body it will show in the way you look and feel and vice versa. I do not believe in cutting out fruits from my diet when I am getting ready for a show because there are so many benefits we get from eating fruit. I do make sure to only eat them in the earlier hours of the day. I think every competitor has their philosophies, and different things work for different people!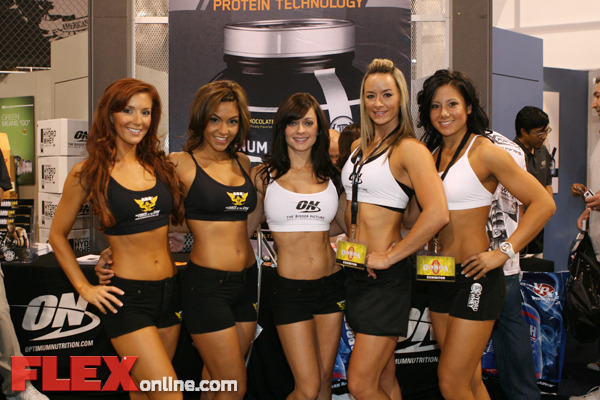 What are your favorite meals and foods?
My protein pancakes are my favorite, I eat them EVERY morning!!! I use coconut flour, oatmeal, eggs and blueberries. I mix them in the blender and make them just like regular pancakes. I mix 100% maple syrup with agave nectar for the topping. When I start cutting down I will either eat them plain, or top with the blueberries instead of putting them into the mix. I love anything with coconut, avocado, or macadamia nuts….I love (healthy) fat!
Favorite cheat food?
PIZZA!!
What supplements do you use that give you great results?
On a regular basis I use ON Fish oils, Opti-woman, and ONs HMB. I use them just as the label prescribes.
Fit Expo Bodyspace Spokesmodel Contestant Finalist
Favourite Bodybuilders?
I do not have a particular favorite, I think they are all amazing. They show tremendous dedication and that is inspiring to us all!
Favorite Quote?
Obsessed is what the lazy called the DETERMINED!