How did you get started with bodybuilding?
Well, I wouldn't call myself a bodybuilder, I am just a Bikini competitor, an "Oddo's Angel" to be exact! :-)  I have only been competing since November of 09,' that is when I decided to hang up my fears and put on some clear stilettos!!!   But I have been in love with the sport for about five years, ever since I picked up my first Oxygen and Muscle & Fitness Her's Magazine. I was amazed at these women and how they were able to achieve their bodies through a clean diet, weight training, and cardio.  I someday too, like a lot of others, dream of gracing one of their covers and inspiring others.
Where does your motivation come from?
I have a few things motivating me, for one, seeing changes in my body and the basic love for the gym (no real motivation there,  just love). I love a good workout!!  I am also preparing for my next show, so there is nothing more motivating then contest prep!  My next show will be The Emerald Cup.
What is your training philosophy?
Go Hard Or Go Home! There is no in between!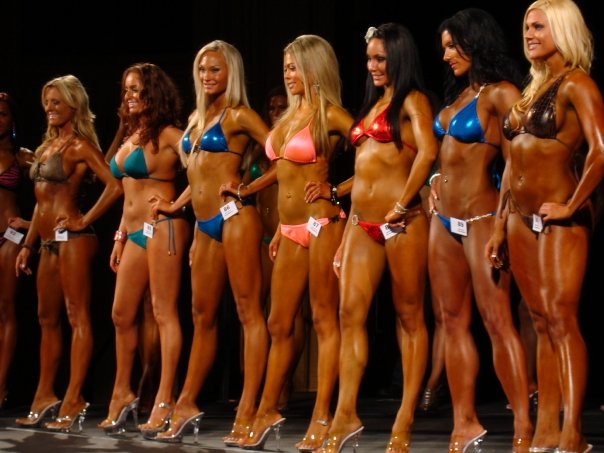 If you have to pick only 3 exercises, what would they be?
Squats
Walking Lunges
Side Lateral Raises
When trying to cut down do you prefer to use HIIT or just normal cardio?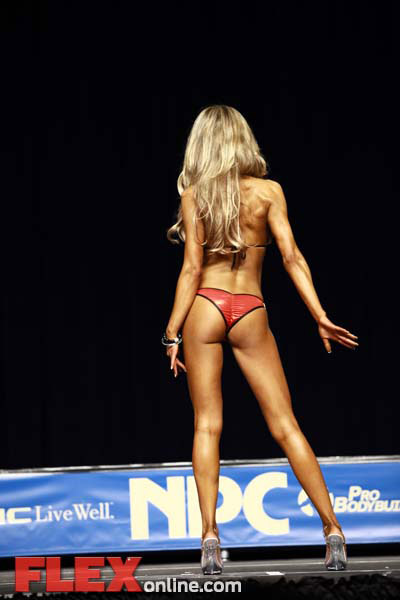 I stick to your basic treadmill hikes.  I do have one pointer though, when doing any cardio, breath through your nose. You will see the fat melt away!!
What is your philosophy on nutrition?
I tend to make sure that I always stay away from sugar, eat every 2.5 hrs, and drink LOTS of water. I feel that has helped me heaps! Also don't forget that diet is paramount in achieving your goals so make sure your diet is well planned.
What are your favorite meals and foods?
My favorite meal time is breakfast, I love breakfast!!  I also love my yams!
Favorite cheat food?
Cheat?  Bikini girls don't cheat; but I do enjoy treating myself to a good meal with my family and friends.
What supplements do you use that give you great results? How do you use them?
As far as supplements I use Evogen-evop1-alpha or SuperPump 250 for my pre workout, Boby By O for my postworkout, glutamine before bed, cortical by Body By O when I wake up and for lunch, and MRM protein powder throughout the day. That is my basic supplementation
Favourite Bodybuilders?
Elaine Goodlad!
Favorite Quote?
Never look down on anybody unless you're helping him up – Author Unknown