Quick stats:
Age: 25
Height: 5'4" – 166 cm
Weight: 123 lbs – 56 kgs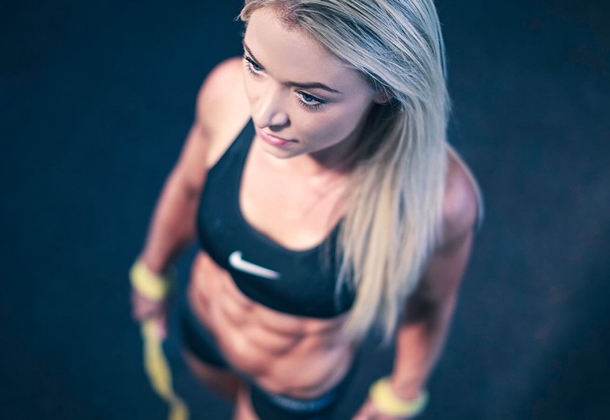 How did you get started with bodybuilding?
A couple of years ago I use to attend "body pump" classes mainly for women. We had a male instructor who was the most motivating person I had ever met. Every class was filled with energy and loud music. For some reason he suddenly stopped and I couldn't find another instructor who managed to motivate me to the same level and at the same time I thought the weights we used in class were too light. I decided to start strength training like the boys did and since then I have not skipped a workout. The feeling of pushing myself to the limit is amazing.
The results motivate me to keep going and I really can't imagine a life without training, that's how much I love it!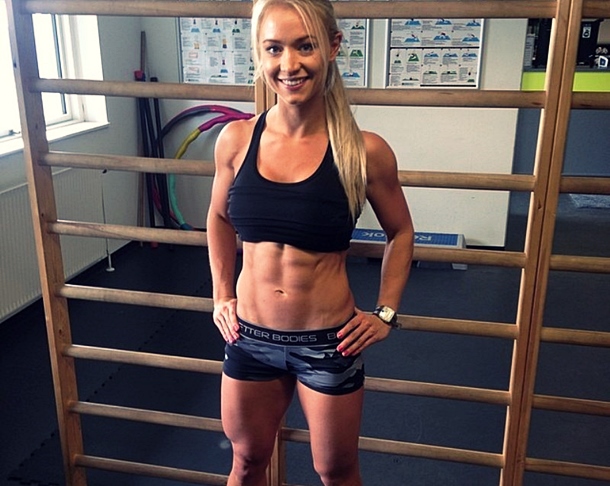 Where does your motivation come from?
It comes from my desire to build the body of my dreams and also feel fit and energetic. It's not easy to stay consistent with training and dieting but when I feel like giving up, I always remind myself why I started!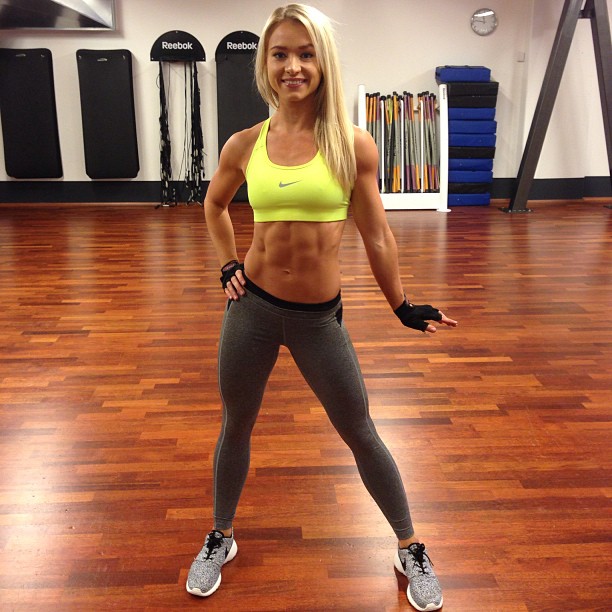 What workout routine has worked best for you?
Full Routine:
Day 1 – Legs
Squats 4 X 12
Front Squats 4 X 12
Walking Lunges 4 X 12 (short steps)
Step Up Lunges 4 X 12
Leg Press 4 X 12
Leg Extensions 4 X 12
Seated Calf Raises 4 x 12
Standing Calf Raises 4 x 12
Day 2 – Back/arms/abs
Pull Downs Wide Grip 4 X 12
Pull Downs Close Grip 4 X 12
Barbell Bent Over Rows 4 X 12
Dumbbell One Arm Rows 4 X 12
Barbell Curls 4 X 12
Tricep Pushdowns 4 x12
Seated Rows 4 X 12
Cable Crunches 4 X 25
Day 3 – Glutes
Wide Stance Squats 4 X 12
Romanian Deadlifts 4 X 12
Sumo Deadlifts 4 X 12
Bulgarian Lunges 4 X 12
Glute Bridges 4 X 12
Cable Kickbacks 4 X 12
Cable Abductions 4 X 12
Day 4 – Shoulders/abs
Shoulder Press 4 X 12
Lateral Raises Drop Set 4 X 12 + 16
Poliquin Lateral Raises 4 X 12
Standing Rear Delt Fly's 4 X 12
Face Pulls 4 X 12
Turkish Getup 4 X 12
Incline Crunches 4 X 25
Note: Day 5, 6 and 7 I will either rest or do cardio.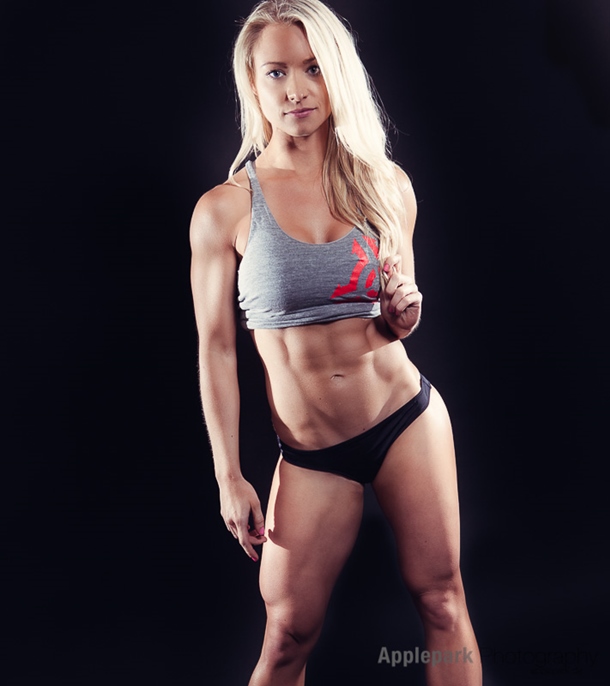 If you had to pick only 3 exercises, what would they be and why?
I would pick Wide Stance Squats, Glute Bridges and Bulgarian Lunges. I'm a big fan of glute training and all of these exercises really target my glutes and quads hard.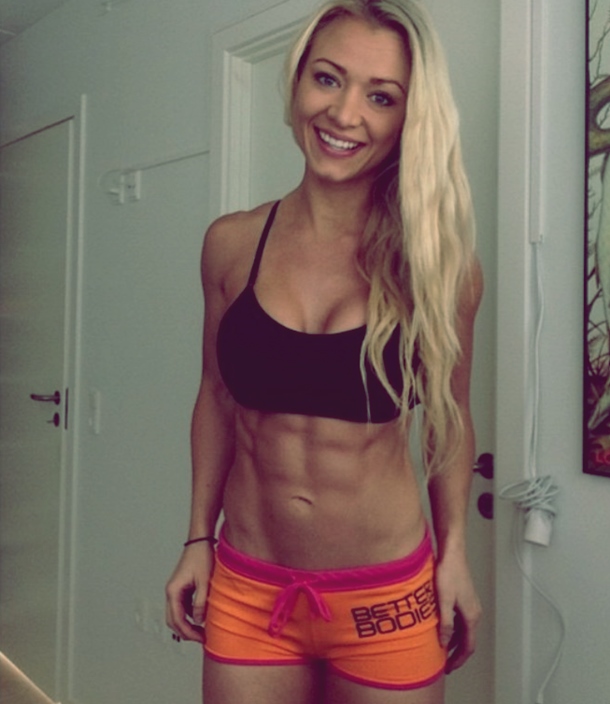 What is your diet like?
I eat pretty much the same in the off and on season, the difference is the amount of food and in the off season, there's room for a cheat meal once in a while. I try to avoid too many carbohydrates, especially sugar.
Full Diet:
Meal 1: Coffee, 1 Whey Protein shake or Oats with 1 scoop of Whey Protein
Meal 2: Avocado or Nuts
Meal 3: Chicken/Fish/Meat, Vegetables & Sweet Potato
Meal 4: Whey Protein shake
Meal 5: Chicken/Fish/Meat &Vegetables
Meal 6: Skyr (An Icelandic dairy product which is high in protein)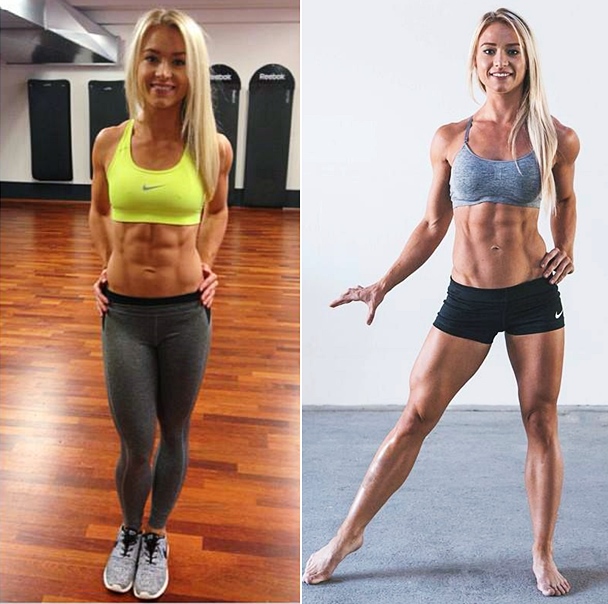 When trying to cut down do you prefer to use HIIT or just normal cardio?
I prefer HIIT cardio as my body responds well to it and I enjoy the challenge. Although you will also be able to find me in the woods near my home, doing low intensity cardio as it relaxes my mind jogging in beautiful surroundings.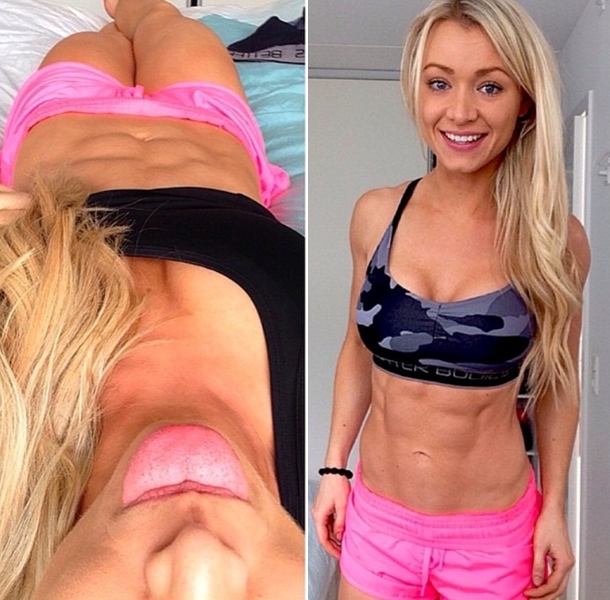 What is your supplementation like?
2 scoop of GN Nutrition Whey Protein
2 scoop of GN Nutrition BCAA Amino
5 gram of Dynamite Glutamine
O3 + M3 + D3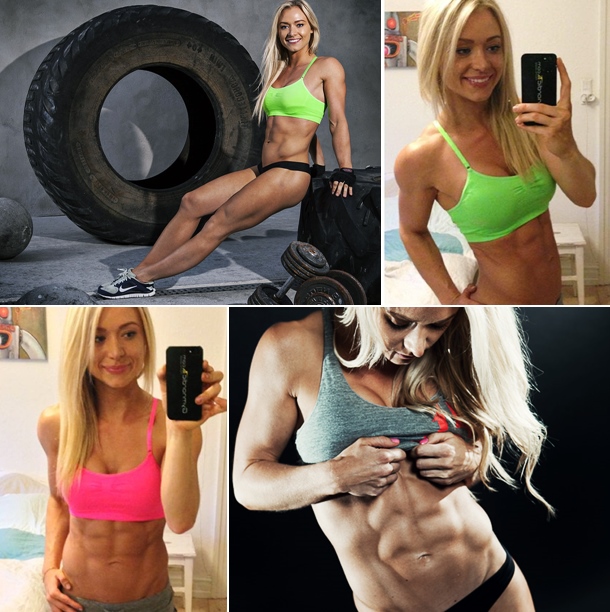 Favorite Quote?
"Be a fighter in every aspect of your life"
Website: www.mettelyngholm.com
Instagram: @mettelyngholm