Zane was once bodybuilding's standard-bearer, an archetype for the physique ideal presented in the 1950s by Steve Reeves, whose look hearkened back to guys the ancient Greeks immortalized in marble. It was a look that still held its own in the 1970s, even after having been run under the tire treads of Arnold Schwarzenegger's muscular onslaught earlier in the decade.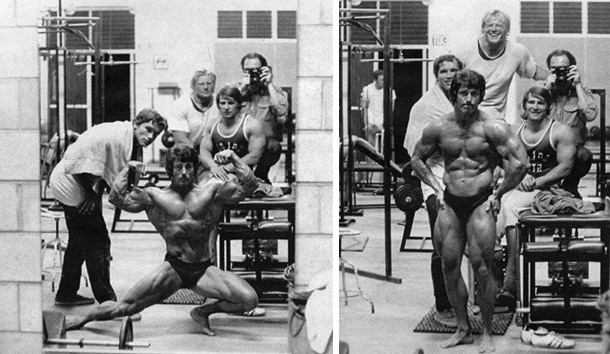 Competitive stats
Height: 5'9″ (175 cm)
Contest weight: 185 lbs (84 kg)
Off-season weight: 200 lbs
Arms: 18″
Neck: 17.5″
Chest: 51″
Waist: 29″
Thighs: 26″
Calves: 16.5″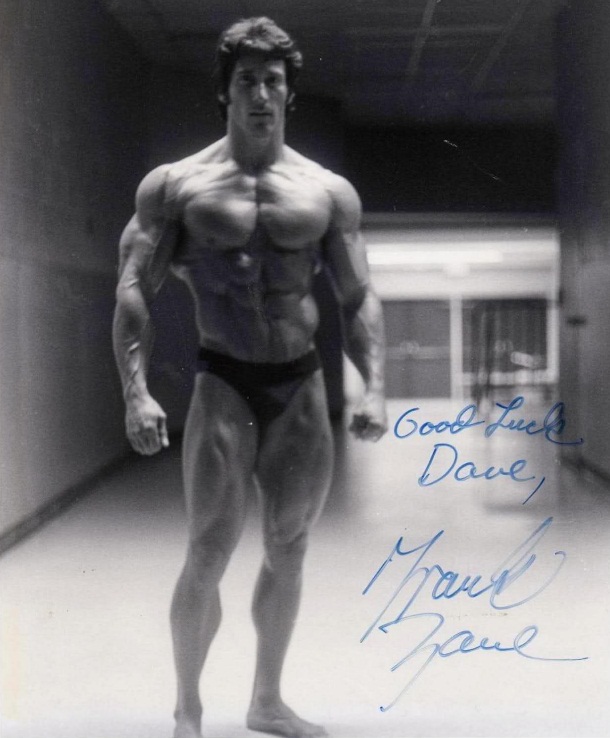 Bodybuilding Career
Zane is a three-time Mr. Olympia (1977 to 1979). His reign represented a shift of emphasis from mass to aesthetics. Zane's proportionate physique featured the second thinnest waistline of all the Mr. Olympias (after Sergio Oliva), with his wide shoulders making for a distinctive V-taper. He stood at 5'9″ and had a competition weight of 187-195 pounds when he won Mr Olympia (He weighed over 200 lbs when he competed in the 60s).
Zane is one of only three people who have beaten Arnold Schwarzenegger in a bodybuilding contest (1968 Mr. Universe in Miami, FL) and one of the very few Mr. Olympia winners under 200 pounds.
Bodybuilding Titles
1961 Mr. Pennsylvania (17th place)
1962 Mr. Keystone (Winner)
1963 Mr. Keystone 2nd
1965 Mr. Sunshine State (Winner)
1965 IFBB Mr. Universe (1st, Medium Height category)
1966 IFBB Mr. America (1st, Medium)
1967 IFBB Mr. America (1st, Medium)
1967 IFBB Mr. Universe (3rd, Tall)
1968 IFBB Mr. America (Winner)
1968 IFBB Mr. Universe (Winner)
1970 NABBA Mr. Universe (Winner)
1971 NABBA Pro Mr. Universe (1st, Short)
1972 NABBA Pro Mr. Universe (Winner)
1972 IFBBMr. Olympia (Under 200 lbs, 4th)
1974 IFBB Mr. Olympia (Under 200 lbs, 2nd)
1976 IFBB Mr. Olympia (2nd overall)
1977 IFBB Mr. Olympia (Winner)
1978 IFBB Mr. Olympia (Winner)
1979 IFBB Mr. Olympia (Winner; perhaps the greatest shape of his career)
1980 IFBB Mr. Olympia (3rd, after suffering a near-fatal injury at his home, requiring lengthy hospitalization)
1981 – did not compete (boycotted the Mr Olympia contest after the controversial 1980 contest)
1982 IFBB Mr. Olympia (2nd)
1983 IFBB Mr. Olympia (4th, after suffering another accident on his bicycle, requiring extensive shoulder surgery shortly after the contest)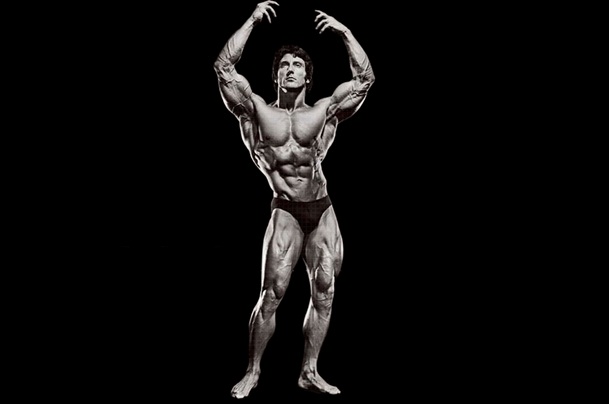 Education
Zane received a B.S. (Bachelor of Science degree) in Education from Wilkes University in Wilkes Barre, Pennsylvania in 1964. For 13 years, he taught mathematics and chemistry while living in Florida and California. Later he earned a B.A. (Bachelor of Arts degree) in psychology from Cal State LA in 1977.
Finally, he was awarded a Master's degree in Experimental Psychology from Cal State SB, California in 1990.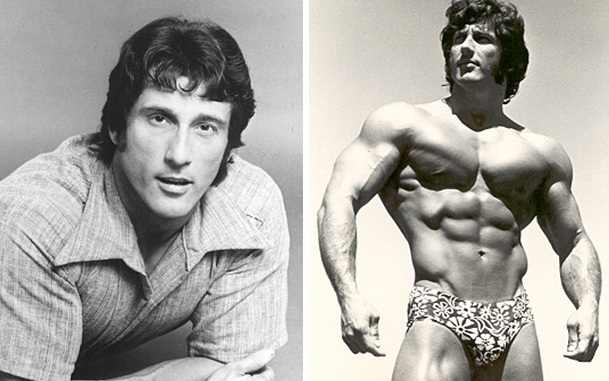 Frank's Love For Writing
Frank has been a prolific writer as well. His first work 'The Zane Way to a Beautiful Body 'was published in 1979 and since then we has written around 10 books to his credit, his latest one being The HIGH DEF Handbook by Frank Zane published in 2008. There is also a 50min video available namely The Train with Zane Video for aspirants to get a live experience of training exclusively with him.
Books by Frank Zane
The Zane Way to a Beautiful Body (1979)
Super Bodies in 12 Weeks (1982)
Zane Nutrition (1986)
Fabulously Fit Forever (1992)
Fabulously Fit Forever Expanded (1996)
Frank Zane: Mind, Body, Spirit (1997)
Frank Zane Training Manual (2005)
The High Def Handbook (2008)
The Mind In Bodybuilding (2009)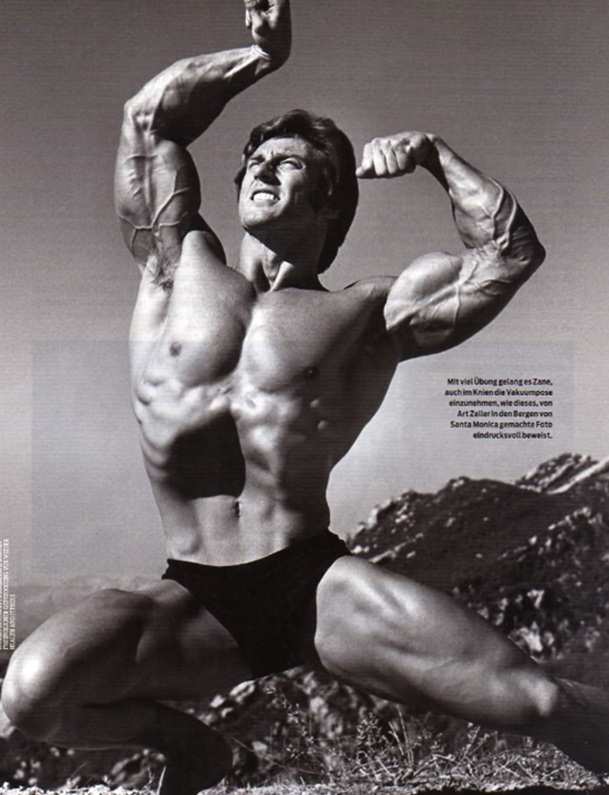 Advice From The Legend: Train Smart Or Pay The Price
"You can get a lot out of training light. I can tell you from experience that lifting really heavy when you're young is bound to bring lots of joint pain when you're older, and no one wants that. You can absolutely build muscle by lifting on the lighter side and increasing your reps. Maybe you won't get to pro-bodybuilder size. Then again, Arnold didn't train really heavy and rarely went below 10 reps. It worked for him, obviously.
Form Over Weight
The key is to focus more on the movement you're doing rather than breaking some kind of personal record. When our ego drives our workouts, we are focused mostly on the weight we're lifting and not the muscles we're building. That's when we injure ourselves. I'm not even talking major traumatic injuries, but the tiny damage we do to our joints every time we're in the gym and lifting too heavy. It's also important to listen to what your body is telling you. Most of the time, injuries aren't instantaneous. We usually feel them coming for weeks or months in advance. That little pain in the shoulder that turns into a rotator-cuff tear? That didn't happen overnight.
Believe me, from where I sit it's better to check your ego at the door of the gym and be pain-free when you're older than lift too heavy now and suffer the consequences later."
Master Of Aesthetics
Overall, he competed for over 20 years (retiring after the 1983 Mr Olympia contest) and won Mr America, Mr Universe, Mr World and Mr Olympia throughout his illustrious career. The ancient Greeks – now they would have appreciated Zane's refined physique, and they would have respected the inquisitiveness that compels him to explore the mind as a way of transcending the body.
Hence we can easily call Frank Zane's journey a fine mix of hard work, skill and passion unbound!
Website: http://www.frankzane.com/