How did you get started with bodybuilding?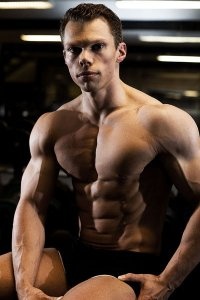 During my early years, I played handball. Since I'm so short, I was forced to get stronger to compete against the taller players. After I made the obligatory military service in Sweden, I didn't have any time for handball but only to workout at the gym.
That's really when it all began, my journey of bodybuilding, and I have loved every bit of it.
What gets you motivated?
It comes from my own progress in the gym. I personally always put up goals in everything I do and it is easy to measure their success in the gym. Right now my challenge is to do 30 chin-ups and 50 dips on stage at the Swedish championship in September.
What workout routine has worked best for you?
I train each bodypart 2 times a week, with one lighter session and one heavier session. I think this is a better way to train instead of only training that bodypart 1 time a week. For me this has helped with my muscular development and strength.
My gym routine
Day 1. Interval training 3km
Day2. Light dips (8reps) and chest and triceps
Day3. rest
Day 4. Light chins (8-10reps) hamstrings/back
Day 5. Interval training 3km
Day 6. Heavy dips (4reps) and chest and triceps
Day 7. Heavy chins (4reps) and the front legs and biceps
Andreaz Engstrom Training Biceps
If you have to pick only 3 exercises, what would they be?
Squats
Deadlift
Benchpress
What is your diet like?
My diet is based on the Intermittent Fasting approach. This means that I eat between 2-3 times per day during my eating window, which is between 12:00 to 20:00. I usually eat more carbs on training days and more fat at rest days and this is how I eat all year round.
Sample Diet
Meal 1 – 300g chicken, 200g of potatoes, ½ avocado, 200g broccoli
Meal 2 – 200g chicken, 200g of potatoes, ½ avocado, 200g broccoli
Training – 10g BCAA before and after
Meal 3 –  600g potatoes, 250g turkey, omega 3, 600g salad (peppers, tomatoes, cucumbers, etc..)
Meal 4 – 250g cottage cheese with jelly that I made with protein powder.
Upper Body Training 5 Weeks Out From Comp
What is your supplementation like?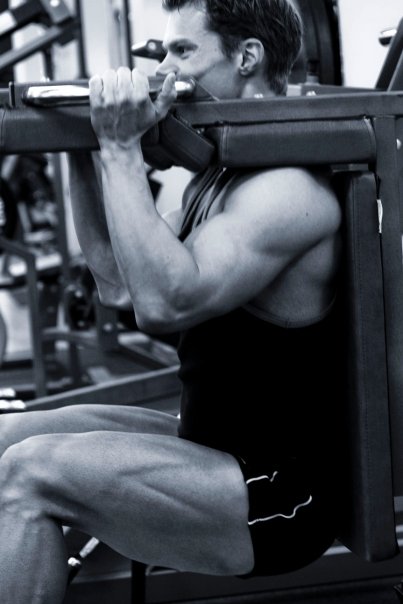 My base of supplements is BCAA, protein powder, omega 3 and creatine
Favorite Bodybuilders?
Arnold, like so many others. Kai Green is incredibly fun to watch on stage and the most freaky is Murkus Rhul, I Love Him!
Favorite Quote?
I got it from the military in Sweden. "Sometimes it tastes cheesecake and sometimes it tastes like poop".
Bodyspace: http://bodyspace.com/Baboom/
Website: www.andreazengstrom.se