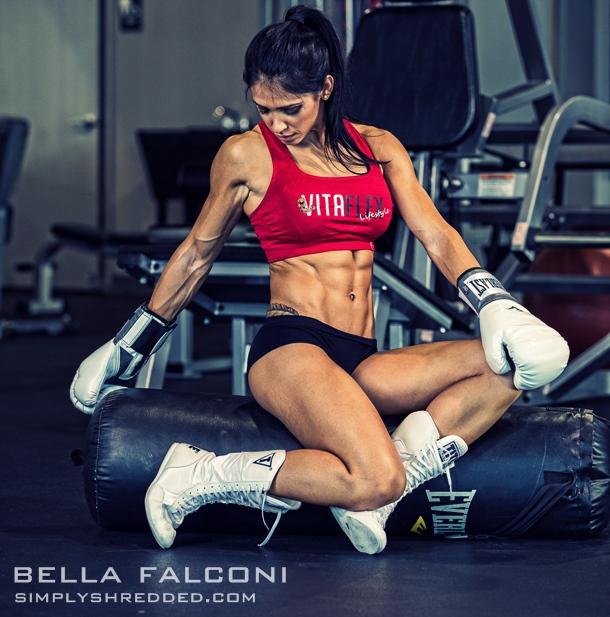 Quick Stats:
Age: 28
Height: 5'2" – 158 cm
Weight: 115 lbs. – 52 kg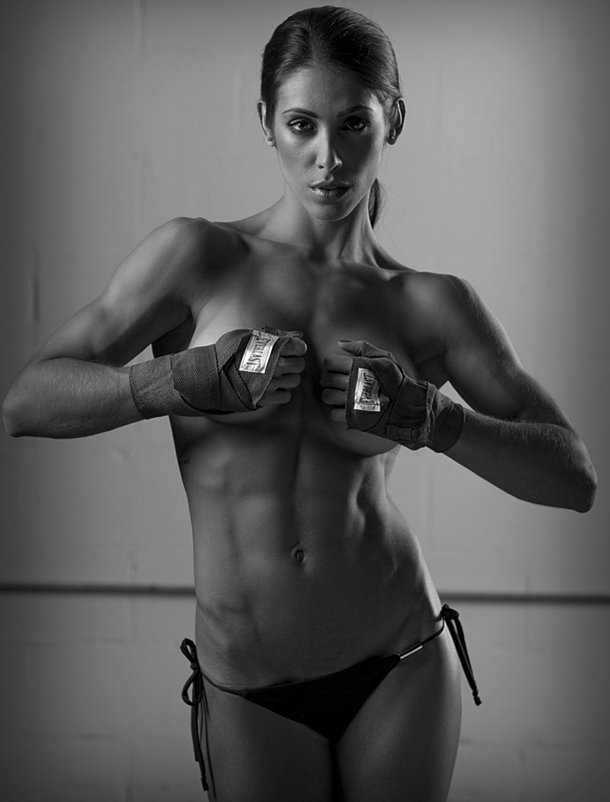 Transformation story:
If I were to choose a few words to define my former lifestyle they would be: junk food, lack of commitment, low self-esteem, and lack of self-belief. I used to make up excuses to justify why I wasn't working towards my goals when it came to health. I would normally say I was too tired for the gym and that diets were for crazy people. Although it came to the point where I wanted to completely transform my life and build the body of my dreams. I knew it was going to be a tough challenge but I was determined to give it my all. Conciliating work and training was quite hard at the beginning until I got used to my new schedule and to waking up at 5 am.
My work required a lot of reading and thinking so I used to be extremely (mentally) tired at the end of each day. But I never let that be an excuse after I decided to change. I overcame that difficulty.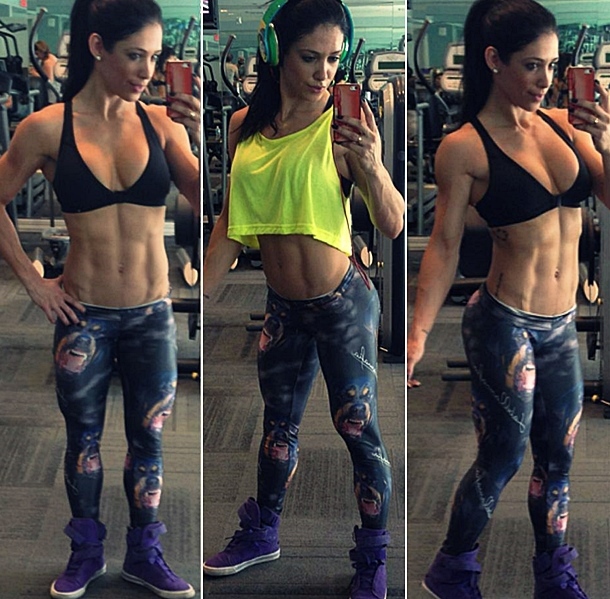 What is your life like now that you've made a transformation?
I love myself like I've never loved before. I realized that self-esteem and self-love have opened many doors in my life, professionally and personally. I turned into a stronger human being and found peace within.
Being able to help others through my own transformation is also priceless and something that I have definitely embraced as a life mission.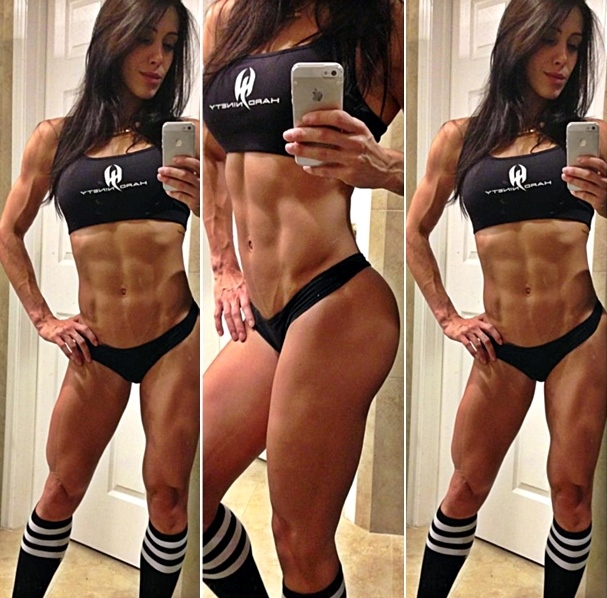 What motivates you to keep going and push harder?
Everything I have accomplished. When I look back and see the obstacles I overcame and the amazing progress I have achieved I really don't feel like giving up, even when I am tired. I try to motivate myself by thinking how much I would regret if I didn't train or eat properly. We can never jeopardize something we want for our life for a temporary feeling or craving we have. Laziness and temptations go away. We can't focus our attention on that but on what we want to accomplish on a long-term basis. I am never satisfied.
I can't afford to be in a comfort zone. I am always seeking improvements and I know there's always something to learn, to add, and to improve.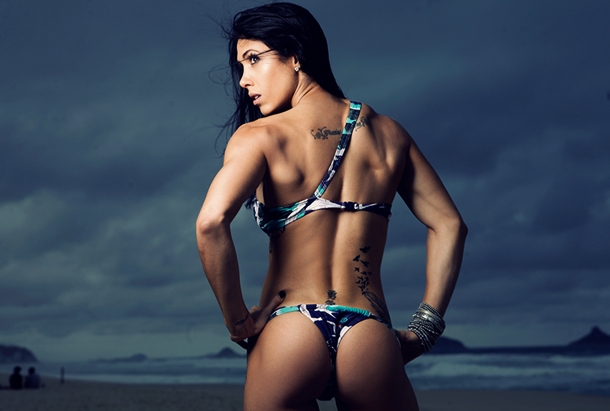 What is your current training philosophy?
I am always focused on hypertrophy. Slow moves, less reps and more weight. Concentrated movements and a couple of supersets. I always like to vary the grip and angles, from week to week.
Monday: Quads
Leg Press 4×12
Leg Extensions 4×12
Squats 4×12
Walking Lunges 4×12
Cable Leg Extensions 4×12
Hack Squats 4×12
Tuesday: Back/Biceps
Rows 3×10
Lat Pull Down 3×10
Cable Rows 3×10
Bicep Curls 3×10
Hammer Curls 3×10
Alternating Bicep Curls 3×10
Wednesday: Off day
Thursday: Glutes/Hamstrings
Glute Kickbacks 4×12
Leg Curls 4×12
Bulgarian Split 4×12 (WHAT IS THIS)
Sumo Squats 4×12
Kettle Bell Swings 4×12
Deadlifts 4×12
Friday: Shoulders/Triceps
Shoulder Press 3×10
Arnold Press 3×10
Side Raises 3×10
Front Raises 3×10
Tricep Push Downs 3×10
Tricep Dips 3×10
Skull Crushers 3×10
Notes:
I do abs 3-4 x a week. Normally in between each exercise, 3 to 4 different types exercises with 3 sets of 15 reps. Cardio Split: I do cardio 6 x a week, either before or after training for about 30 min. I used to do a lot of HIIT but lately I have been focused on incline treadmill and elliptical. That has helped me a lot with developing stronger legs and glutes.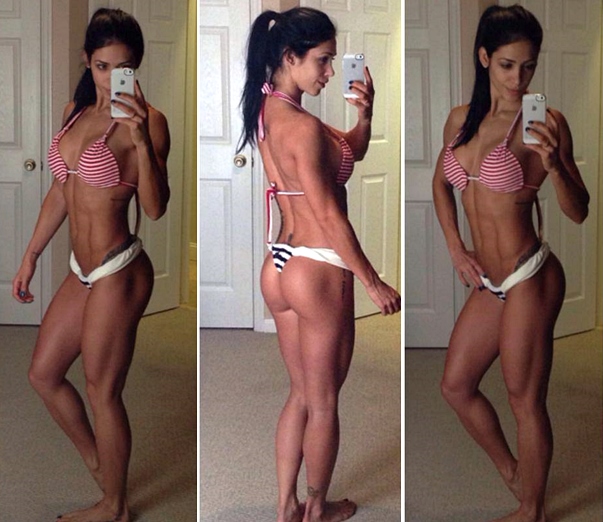 Favorite form of cardio?
Like I mentioned above, I have been doing a lot of inclined treadmill (and I do walking lunges, sumo jumping squats and side runs on the treadmill), and elliptical. On the elliptical machine I like to squat as I go.
It burns and works very effectively for the legs and butt.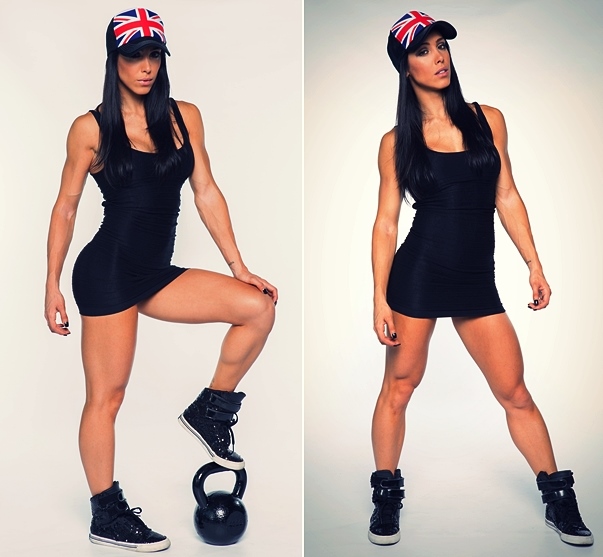 What is your approach to nutrition?
I am passionate about it. I even went to Nutrition school to learn more about it. I came to realize that nutrition really is a science that changes everything when we know how to use it properly.
I never call the way I eat a "diet", but a "lifestyle". I eat super clean and try to keep my cheat meals at 1 to 2 per week.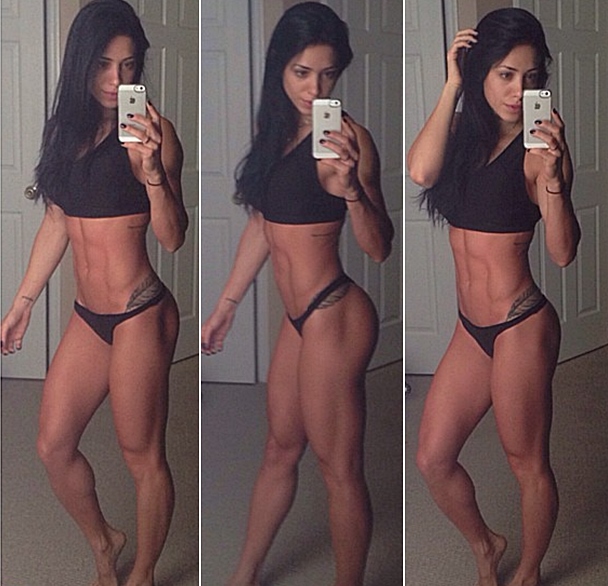 Do you bulk and cut or stay lean year round?
I only bulked for my show back in April. I normally stay lean all year round. I am happy with my weight so I will just maintain from now on.
Daily Diet:
Meal 1: 2 slices of Ezekiel Bread (low sodium) with 2 tbsp. of Almond Butter, 6 Egg Whites and 1 scoop of Isolate Whey Protein
Meal 2: 1 Sweet Potato, 10 Asparagus and 5 oz. of chicken breast
Meal 3: 1/4 cup of Quinoa, 1 fillet of Orange Roughy and Salad
Meal 4: 4 oz. of Ground Turkey Breast, 1 Sweet Potato and 10 Asparagus
Meal 5: Omelette made with 6 Eggs, 2 slices of low sodium Turkey, Cherry Tomatoes, Onions and Broccoli
Meal 6: 80g of air popped Popcorn and 2 scoops of Isolate Whey Protein with water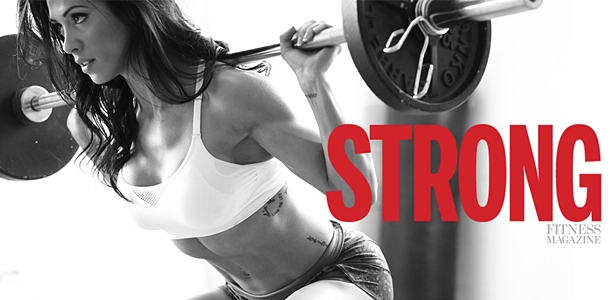 What has been your biggest accomplishment in the fitness field?
I think that changing other people's lives is my greatest accomplishment. Nothing else can be as great as that. Taking my game to the next level when I thought I was defeated is also an amazing accomplishment.
I proved to myself how great I am and how much my body can do when I am able to control my mind and make it work towards my goals.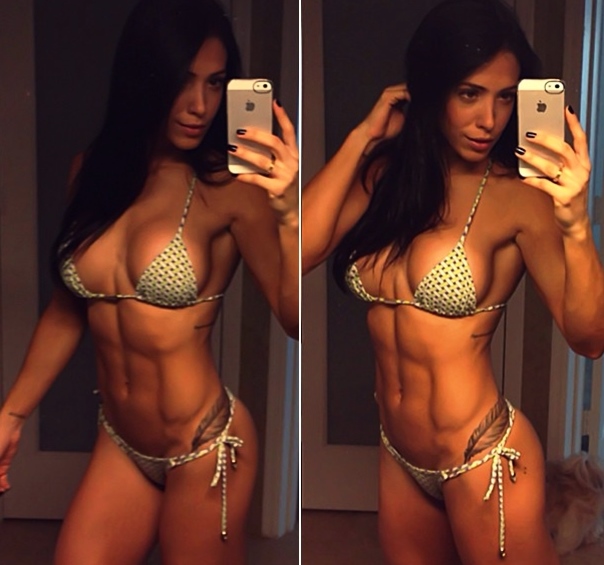 What are your best 3 tips for someone looking to reach their goal physique?
Believe in your potential.
Be patient, nothing happens overnight.
Eat in accordance to your goals and remember that without effort there are no results. If you want to have the body you never had, you must do things you've never done.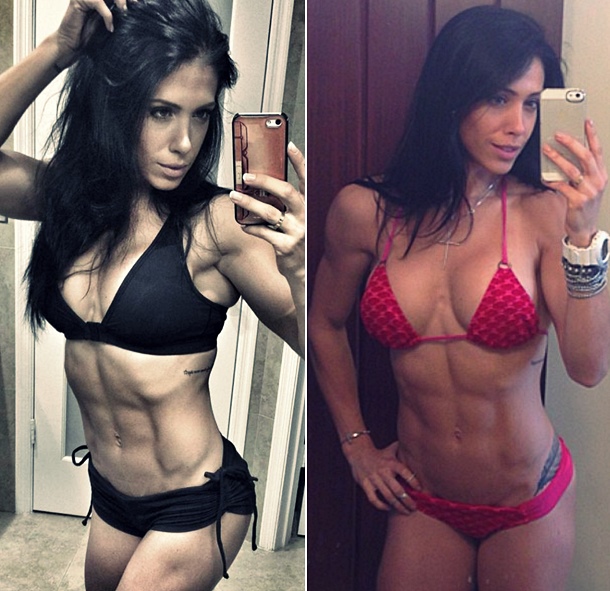 Favorite Quote:
"And if your mind tells you that you can't, fight it. Don't let it stop you. Let your conscious being's voice speak louder than whatever else that lives inside you. Nothing can stop you, absolutely nothing can stop you if you believe that there's always a stronger side of you and that its voice is so blaring that your weak state of mind will no longer be heard." – Bella Falconi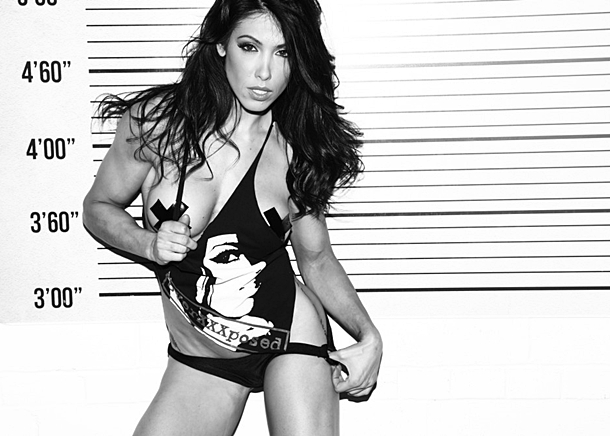 Website: www.vitaflexlifestyle.com / www.vitaflexshop.com
Facebook: http://www.facebook.com/Bella-Falconi/
Instagram: http://instagram.com/bellafalconi_fitness