How did you get started with bodybuilding?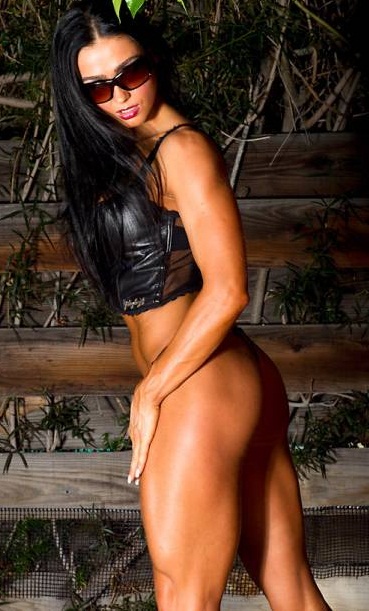 I grow up in small town in West Ukraine. We did not have any gym or sport clubs. First time when I started lifting weights I was 18 years old. One of my friends from college asked me if I can go with her to the gym, because she was the only girl there.  Since that day bodybuilding has been my addiction!
What gets you motivated?
All my life everybody was telling me that I am not strong enough, not pretty enough, not good enough! One day one of my really good friends helped me to overcome this "not good enough" image.  She said, "You have to do it. You have got to prove it to yourself. For the first time in my life, I felt like someone believed in me. It gave me the strength to believe in myself." I was working my butt off at the gym every day, twice and sometimes three times a day! One of the biggest challenges was getting family, my friends and co-workers to understand why I chose not to eat birthday cakes and pizza's at parties etc.  And why instead of going out and staying awake till next day, I would go sleep earlier so I can get up at 5 am and do my cardio. My friends and co-workers called me crazy.
Because for me it is not just diet and workouts, it is my lifestyle and I love it! So now for me "not good enough" is my inspiration and motivation! I can proof that I can do it!!
What workout routine has worked best for you?
I train 4-5 days a week with weights and do cardio everyday. When getting ready for a competition I do two sessions of cardio a day. My 3 favorite exercises would have to be Legs Extensions, Legs curls and Dips.
What is your diet like?
This is my pre contest diet, but in the off-season I eat the same foods, and a few others and in larger quantities.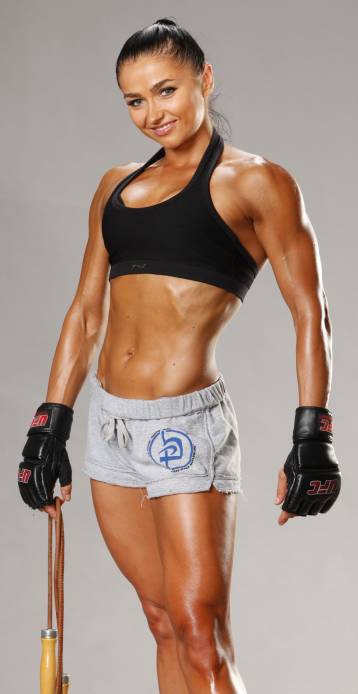 Breakfast
Snack
4 egg whites
1 bell pepper
Lunch
4 oz yam
4 oz chicken breast
1 cup veg
Snack 1
4 oz chicken/turkey
1 cup veg
Snack 2
Dinner
5 oz white fish
1 salad
1 cup veg
Snack 3
1 scoop protein+flax seeds
When trying to cut down do you prefer to use HIIT or just normal cardio?
I like to do bike, step-master, incline treadmill with sprints. These are pretty much a mixture of the both and are very effective in burning those calories.
What is supplements do you use?
BCAA, L-glutamin, L-carnitin, Digest – All, Multy-V, Smart Blend (EFA) by MRM supplements. Protein – Lean Desert by BSN and Natural Whey by MRM.
Favourite Bodybuilders?
Yaxeni Oriquen-Garcia and Phil Heath
Favourite Quote?
Remember your past, live in the present and believe in the future! – Unknown
Bodyspace: bodyspace.com/samurauka/
Website: www.sashabrownpt.com