How did you get started with bodybuilding?
I have been athletic my whole life and grew up doing beauty pageants and modeling as a young girl. I played soccer since I was 4 and received a soccer scholarship to Virginia Commonwealth University. I also was captain of my high school soccer, volleyball and cheerleading teams. I was a professional NFL cheerleader for the Washington Redskins and after graduating college, I was intrigued of the anatomy of the body and what the body could do so I furthered my education and since have become a master personal trainer and nutritionist. After my first NPC show in New York I knew I was made for this.
To be an IFBB Pro athlete is a mixture of everything I'm passionate about. I do miss modelling a little too much and have fallen in love with the bodybuilding world.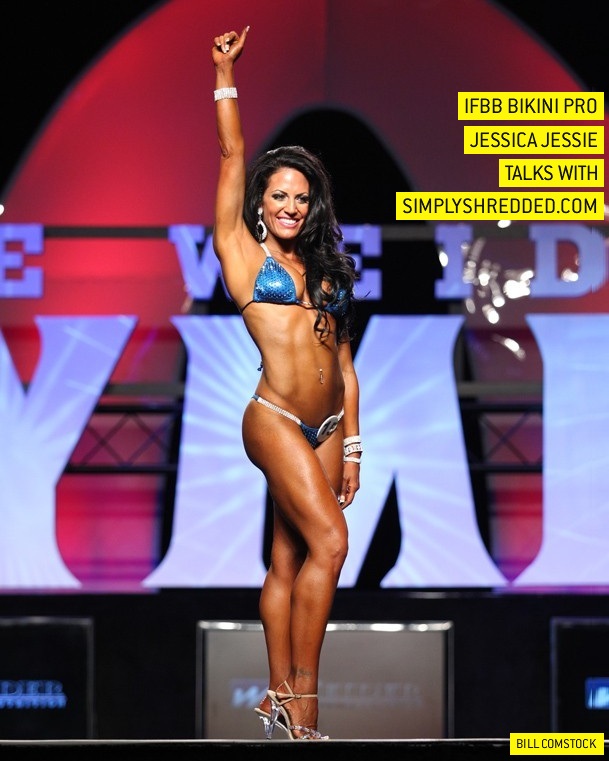 Where does your motivation come from?
I'm the most competitive person you will ever meet! I have a lot of drive, but like everyone in this sport knows there are days where you can't be perfect, you're tired, and you just don't want to push it to the limits anymore. I have learned to surround myself with positive people, people who accept me for me. People who understand I can't go out and eat, I can't leave the house without my cooler and who want to help me out and admire me for my passion. When you are passionate about something, everything falls in to place and when you put in the commitment, anything you ever want will be!
And honestly my mom is my backbone in all of this. If it was not for her always pushing me when the tough gets going, I would never ever, ever be where I am today.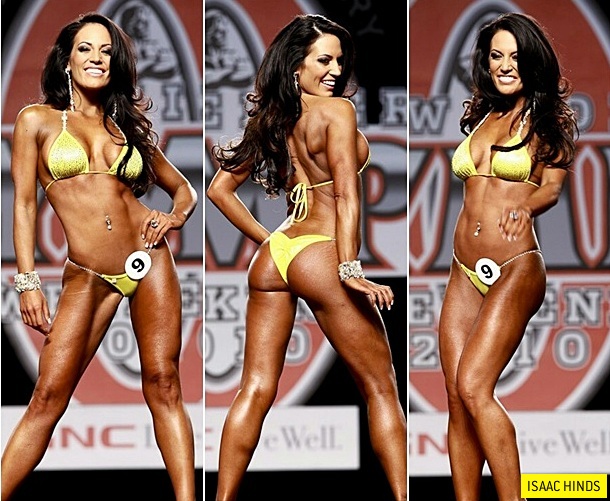 What is your training routine?
I work out 5-6 days a week. Now that I'm in the offseason I will only be doing an hour of cardio a day and lift weights for about 45 minutes. I have spoken to my coaches about training to run a half marathon too. We'll see what happens with that but I think it's very important to keep it fun and to keep setting new goals!
Full Routine:
For confidential reasons I'm not able to list the exact exercises prescribed to me by my coaches – and the truth is you might not understand what they all meant if I listed them all – but I will tell you that I do about 3-5 different exercises for each muscle group for about 12-15 reps per set. Depending on what muscle I'm trying to build and where I am with my physique I may do anywhere from three to six sets.
I do highly recommend that you continue to change your program every 4-6 weeks so that you keep your body guessing and avoid plateaus.
Monday: Legs
Tuesday: Chest/Shoulders/Triceps
Wednesday: Plyometrics (25min)
Thursday: Back/Biceps
Friday: Glutes/Shoulders
Saturday: Cardio (outdoors)
Sunday: Rest Day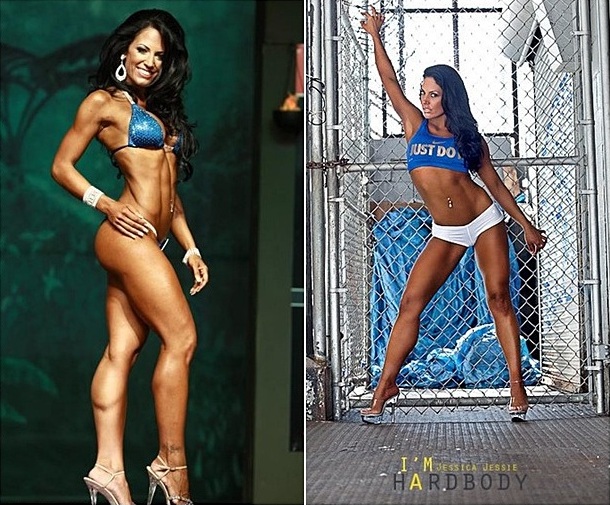 Photography Credit: Isaac Hinds
If you have to pick only 3 exercises, what would they be and why?
Plank: It works the TVA, one of the few exercises that works to strengthen what we know as the girdle of the body.
Hack Squat: It is the exercise I hate the most and is the hardest for me to do although I know this gives my quads an amazing shape
Squats: You simply can't have one of the best booty's in the business without doing these.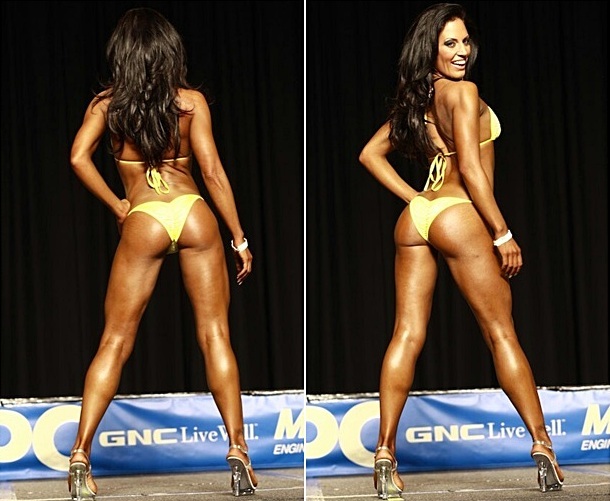 Photography Credit: Isaac Hinds
What is your diet like?
Daily Diet:
Meal 1: Oatmeal, Egg Whites and Asparagus
Meal 2: Fish, Sweet Potatoes and Walnuts
Meal 3: SAN Chocolate & Peanut Butter Protein Shake and Prunes
Meal 4: Chicken, Romaine Lettuce with Olive Oil and 2 Pineapple slices
Meal 5: Snack Rice Cakes, Sugar Free Jelly and all Natural Peanut Butter
Meal 6: Turkey Breast, Sweet Potato and Spinach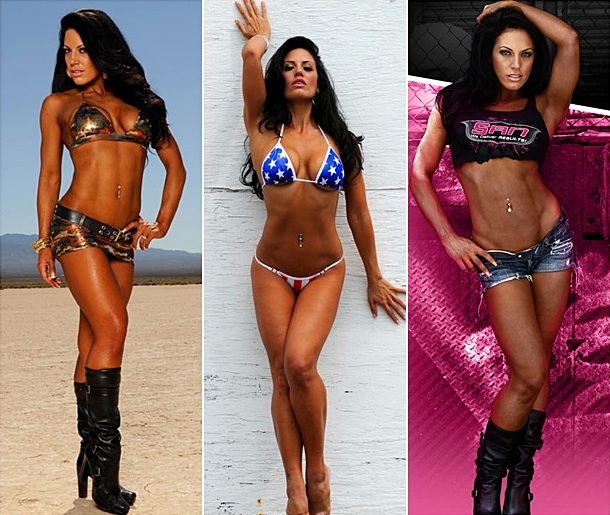 What have been your biggest accomplishments in the fitness field?
I'm so proud to have signed an endorsement contract with SAN, one of the top nutrition companies in the fitness industry. Competing in the Bikini Olympia during both of my professional seasons has been pretty awesome and I'm flattered to have been named the Top IFBB athlete in popularity by Squidoo! It was also a thrill to flip through the pages of Oxygen magazine and see my picture! Beyond that, I do take pride in keeping it real whether I'm blogging on SANNation or helping other athletes get motivated to transform their bodies through fitness and nutrition. I must say I love interacting with my fans more than anything! It feels great whenever I receive messages on Facebook or Twitter from people who say they love that I speak the truth and are inspired by me.
When my competitive days are behind me I want to continue to give back and help people transform their bodies and lifestyles.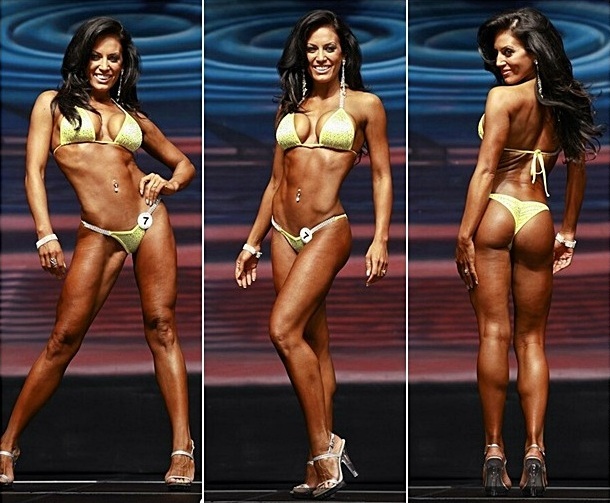 Photography Credit: Isaac Hinds
Your own physical feature you are most proud of?
I would have to say my abs or my booty! I never work my abs which amazes me because there are times when they pop! I wish my lower half worked like this! Crazy huh?!? My booty tells the whole story. I can tell exactly where I am by how this bad boy is sitting! Though I'm very critical of my physique, I do like the roundness of my booty. Still, I'm always in danger of not having the perfect stage booty whenever there is a 2-3 pound weight gain or loss. Cutting water before a competition is something I'm still trying to figure out as well as having too many or too little carbs.
The timing has to be just right and when it is I'd have to say I'm pretty proud of my booty!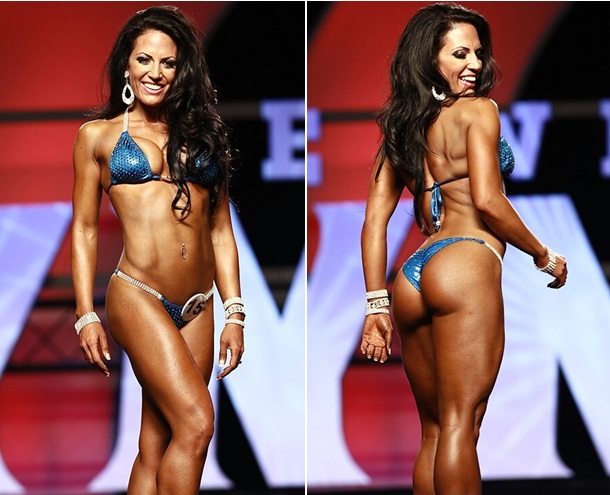 Favorite Quote?
"Sometimes things fall apart so that better things can fall together" — Marilyn Monroe
Bodyspace: http://bodyspace.com/jessicajessie/
Website: www.jessicajessieinc.com