How did you get started with bodybuilding?
I started competing roughly 7 years ago at the age of 18 as a bikini model. In 2010 I won the Arnold Classic Amateur Championship, and that was when I became a professional athlete.
My first Pro Bikini Competition was in Detroit, which I won and that allowed me to compete at the Ms. Bikini Olympia in Las Vegas.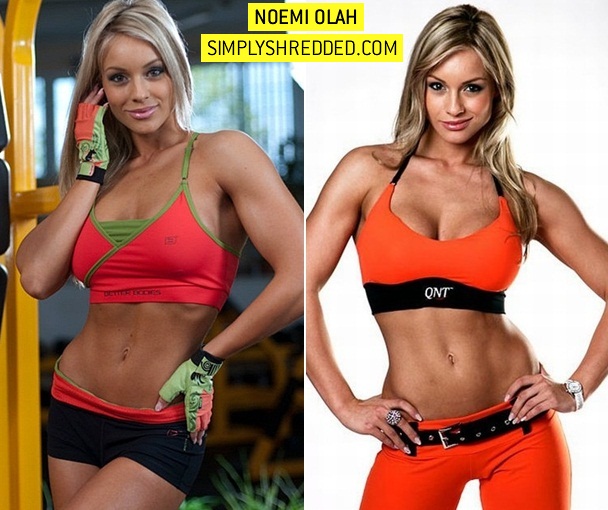 Where does your motivation come from?
When I was a teenager I use to read a lot of fitness magazines and I would admire the physiques that were displayed in them. So I guess my main motivation came from wanting to look like these amazing athletes.
My motivation also comes from my fans and family and I also want to be the best I can possibly be at whatever I do in life.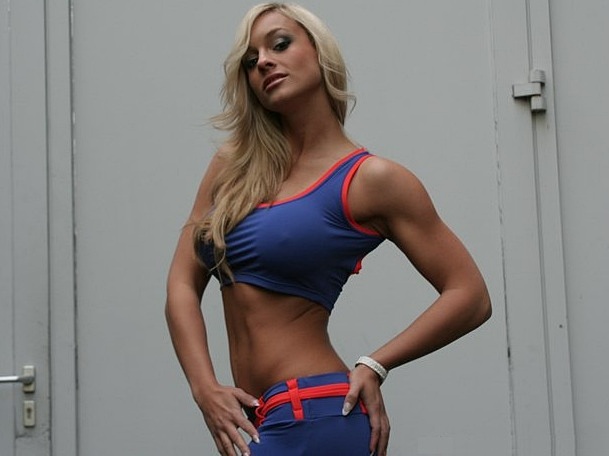 What workout routine has worked best for you?
I prefer circuit training, with short breaks and high rep ranges. Not only is this type of training good for building muscle but it helps burn fat as well with the short rest periods in between sets.
Full Routine:
Monday: Legs
Leg Press 4×12
Leg Extension 4×15
Leg Curls 4×12
Hack Squat 4×12
Walking Lunges 4×20
30 mins cardio
Tuesday: Shoulders/Chest
Dumbbell Press 4×12
Arnold DB Press 4×12
Barbell Rear Delt Row 4×12
Lying One Arm Lateral Raise 4×15
Around The Worlds 4×12
Bench Press 4×15
Wednesday: Back/Abs
Bent Over Barbell Row 4×12
One Arm Dumbbell Row 4×12
Seated Cable Rows 4×12
Pullups 4×12
Crunches – Legs on Ball 4×20
Cross Body Crunch 4×30
Hanging Leg Raise 4×20
Jack-knife Sit-Up 4×15
Thursday: Arms
Alternate Hammer Curl 4×12
Barbell Curl 4×12
Concentration 4×12
Overhead Cable Curl 4×12
Standing Dumbbell Tric. 4×12
Triceps Pushdown 4×15
Bent Over Two Arms Extension 4×12
Barbell Brench Press 4×12
Friday: Glutes/Abs
Butt Lift Close Legs 4×50
Butt Lift Open Legs 4×50
Glute Kickback 4×20
Pull Through (Hip Pulls) 4×15
40 min cardio
Saturday: Cardio/Abs
1 hour of cardio + Intervals
30 minutes of Ab work
Sunday: Rest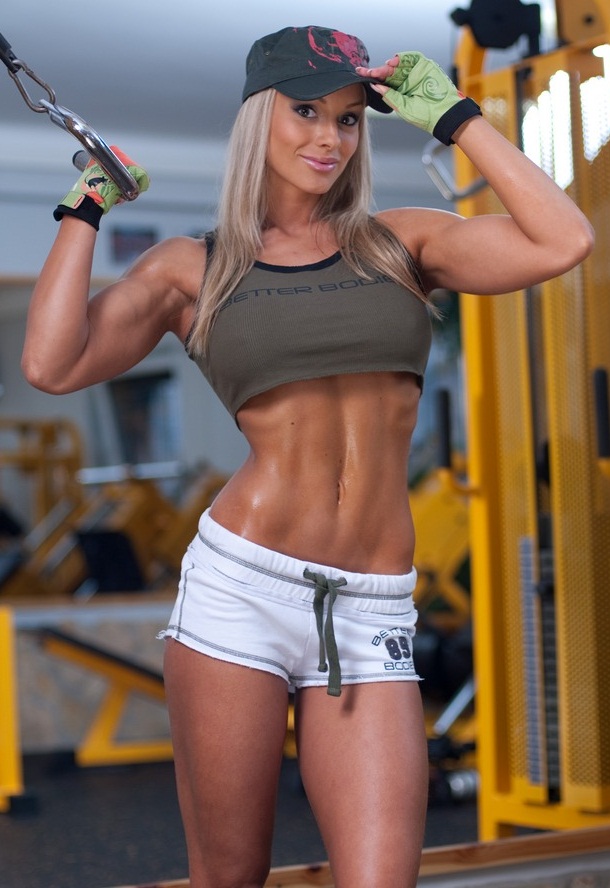 If you have to pick only 3 exercises, what would they be and why?
Shoulders Press: I love the look of round delts on female athletes and shoulder presses are the best exercise to build them.
Hanging Leg Raises: This exercise really gets my abs burning with every rep.
Lunges: Great exercise to build your quads and glutes.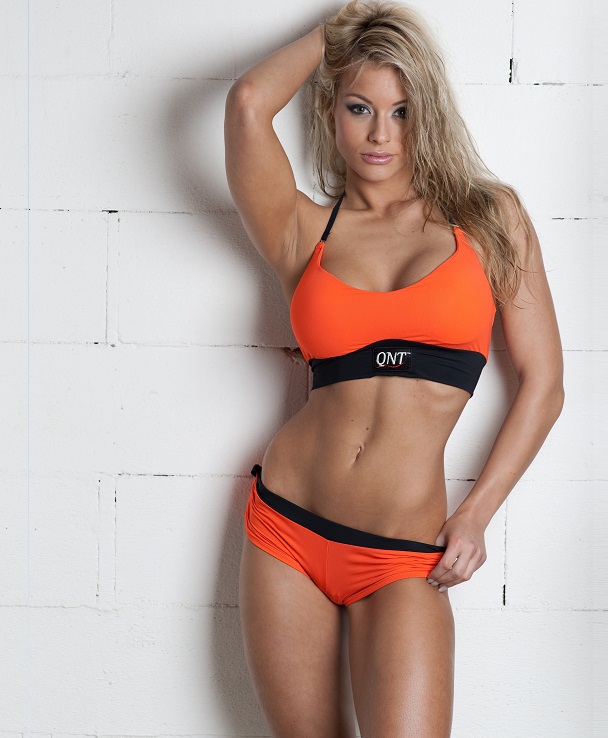 What is your diet like?
Meal 1: 1/3 cup of Oatmeal with Protein Metapure Powder
Meal 2: Protein Shake with Glutamine
Meal 3: Chicken with Veggies and 1/3 cup of Rice
Meal 4: 1 cup of Coffee and 2 Rice Cake
Meal 5: Egg Whites with Veggies
Meal 6: Protein Shake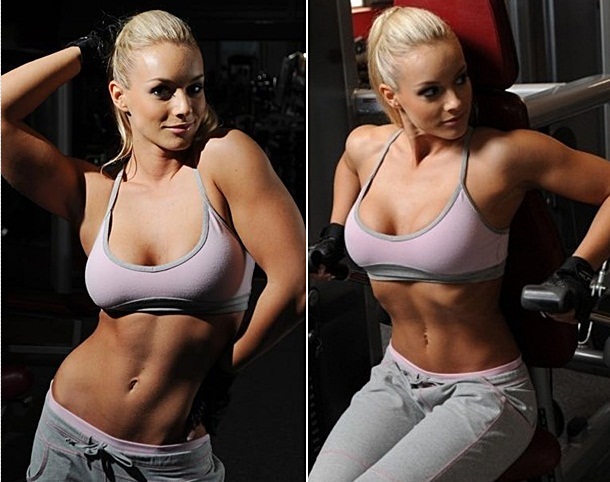 When trying to cut down do you prefer to use HIIT or just normal cardio?
I prefer higher intensity interval type cardio, but occasionally I also do 40 minutes of cardio at a steady pace. Both do work although interval sprints are much more fun whereas normal cardio can get a little boring.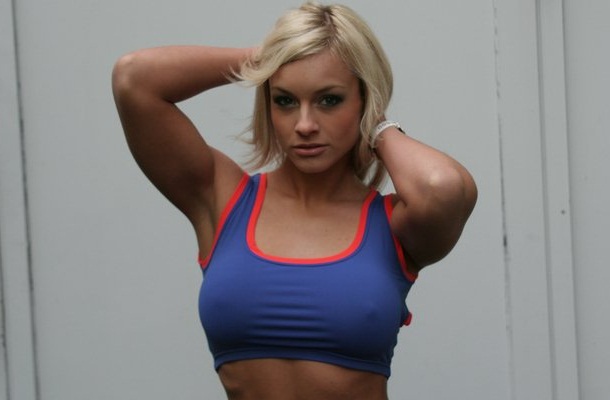 What is your supplementation like?
ONT BCAA'S
QNT Metapure Zero Carb (Chocolate flavour)
Multivitamins
Glutamine
Easy Body 5-Day Plan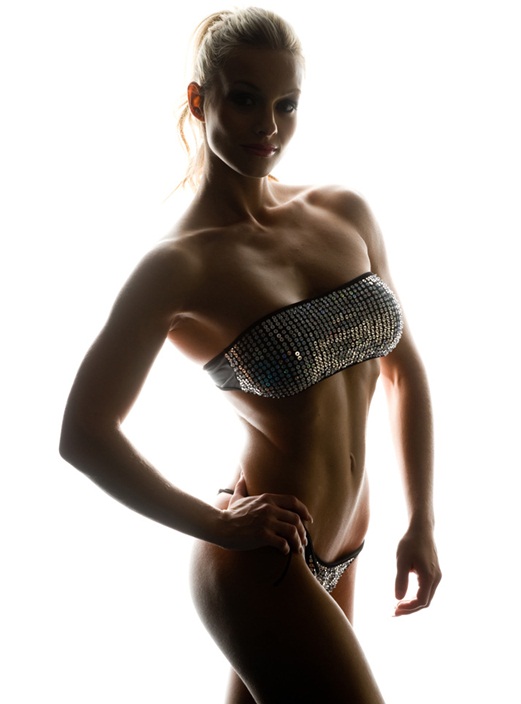 Favorite Quote?
You've got to fight for every dream because who's to know which one you let go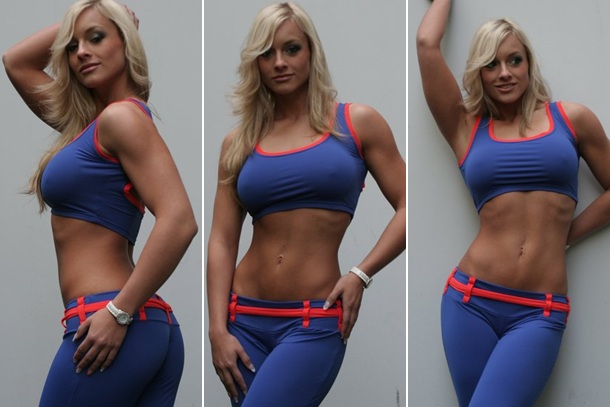 Contest Photos: http://contest.bodybuilding.com/bio/195741/