How did you get started with bodybuilding?
I fell in love with training when I was 18 years old. The first fitness magazine I picked up did it for me, I wanted to know how I could look like that. I started training and taking weight lifting classes in college and much to my surprise I gained no muscle.
Later I discovered that without a proper diet and much needed protein I wasn't going to put on muscle. So once I started eating right and training consistently results came fast and after that I became hooked.
Where does your motivation come from?
I love to see people doing something they love and at the same time taking care of their health and bodies. This is a lifestyle and if you love it, the motivation will come easy.
I really enjoy helping others find their way to a healthy lifestyle and achieve their goals.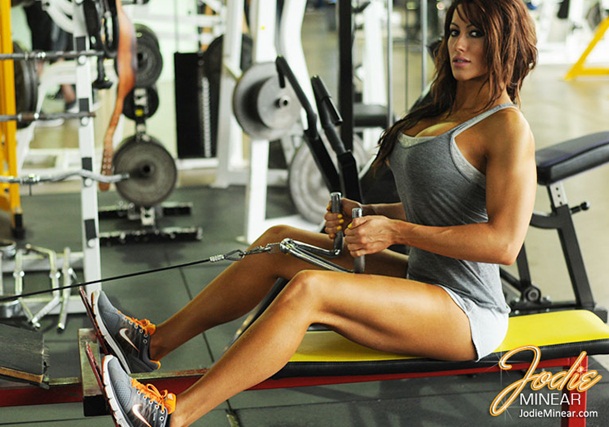 What workout routine has worked best for you?
Sample Routine:
Day 1 – Shoulders/Cardio/Abs
Dumbbell Press 4×10
Lateral Raises 3×12
Reverse Pec Flye 3×12
Abs Circuit
20 mins Interval Running 2:1 (Run 2 min: Walk 1 min)
Jump Rope 15 mins
Day 2 – Legs
Squats 4×10
Hack Squats 3×12
Lunges 3×12
Leg Curls Lying 3×12
Calf Raises Standing 4×10
Day 3- Cardio/Abs
35 mins Stairmaster
15 mins Jump Rope
20 mins Interval Running 2:1 (Run 2 min: Walk 1 min)
Abs Circuit
Day 4 – Cardio
1hr Interval Running 2:1 (Run 2 min: Walk 1 min)
Day 5 – Back/Arms
Lat Pulldowns 4×10
Rows/Cable or Dumbbell 3×12
Pushdowns 4×10
Kickbacks 3×12
Bar or Preacher Curls 4×10
Incline Dumbbell Curls 3×12
Day 6 – Cardio/Abs
1hr Interval Running, Plyos and Kettle Bells
Abs Circuit
Day 7 – Off
What is your diet like?
Sample Diet:
Meal 1: 5 Egg Whites, 1 cup of Oatmeal or Rice
Meal 2: 5 oz. Chicken or Fish, 1 cup of cooked Rice and Veggies
Meal 3: 4 oz. Chicken or Turkey and Veggies
Meal 4: 6 oz. Chicken or Fish, 1 cup of cooked Rice and Veggies
Meal 5: 4 oz. Fish and Veggies
Meal 6: 5 Egg Whites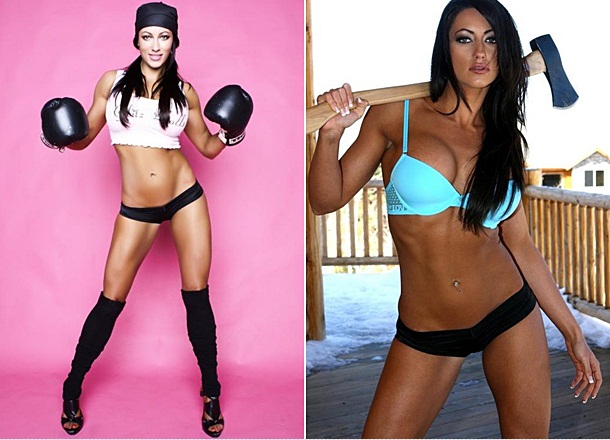 If you have to pick only 3 exercises, what would they be and why?
The 3 exercises I would pick would be:
Squats: They build your leg muscles, increase your jump, strengthen your back and burn heaps of calories.
Lunges: These along with squats are amazing for your lower body, and they also do wonders for your butt.
Push Up Jump Squats: A great exercise to burn fat and build muscle from head to toe. Make sure to try this in an interval style for an extra challenge.
When trying to cut down do you prefer to use HIIT or just normal cardio?
Both HIIT and normal cardio is important. I believe that high intensity interval training does work amazing in terms of boosting your fitness levels and burning fat.
Although it is also important to add in a couple of low intensity walks during the week to get the best of both worlds.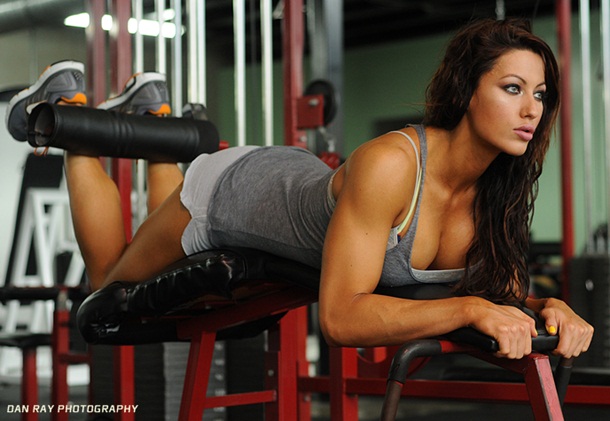 What has been your biggest accomplishment in the fitness field?
I feel like my biggest accomplishment is having fans, I love being able to help people. I find so much joy in being a part of their lives and helping them in any way possible to achieve their goals.
What is your competitive history?
I have been serious about training for the last 6 years but my first competition was in 2008. I did the 2008 Ronnie Coleman Classic and won my class and the overall. I also did Nationals in 2008 and got 4th.
So then I put all my time and hard work into getting ready for the 2009 NPC Junior National Bodybuilding, Fitness & Figure Championship, which really paid off in the end as I won it.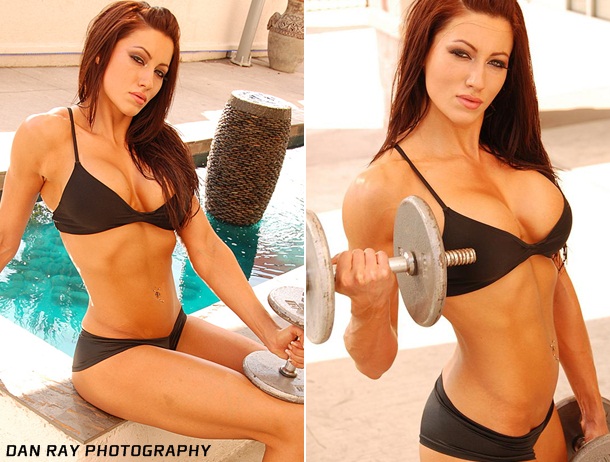 What is your supplementation like?
I use a few supplements but mine are quality or quantity. I love 1st Phorm supplements and I use their M Factor Goddess for women, which is a Multivitamin.
I also use Level-1 Chocolate Coconut (Whey Protein) and 1-Db Goddess which is my fat burner and craving control all in one.
Favorite Quote?
Worrying is like a rocking chair, it gives you something to do but gets you nowhere.
Profile Photos: http://contest.bodybuilding.com/bio/44562/