Quick Stats:
Age: 28
Height: 5'8" – 174 cm
Weight: 201 lbs – 91 kg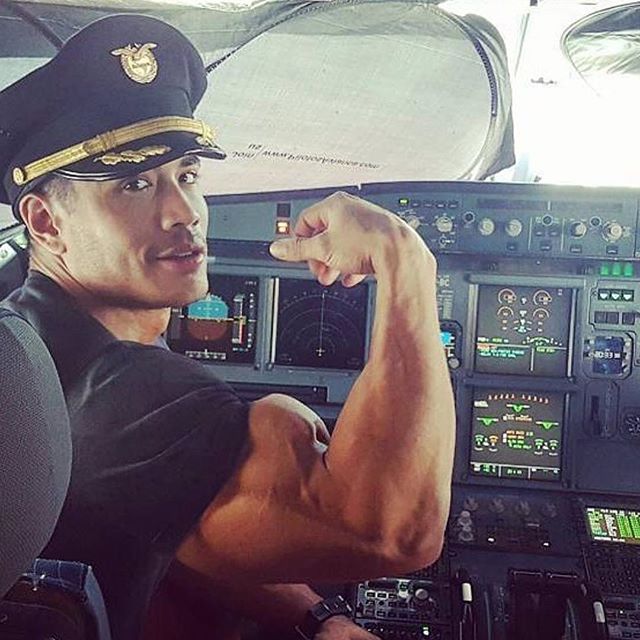 How did you get started with bodybuilding?
I got started in the gym for two main reasons, and the first reason is really very funny. (Laughs) When I was in high school, I was always the strongest guy in my classroom. But during summer while still in high school, a couple of my friends started going to the gym, and they became very strong and muscular. I grew concerned that they were going to be stronger than me when I went back to school, and that's when I decided to start going to the gym. As soon as I started training, I saw results almost immediately! Training became my passion and my lifestyle. The second reason I became interested in bodybuilding was because my uncle was a bodybuilder.
My uncle gave me a lot of encouragement, and he taught me a lot of things in the gym. From that point on I kept training, and the rest is history!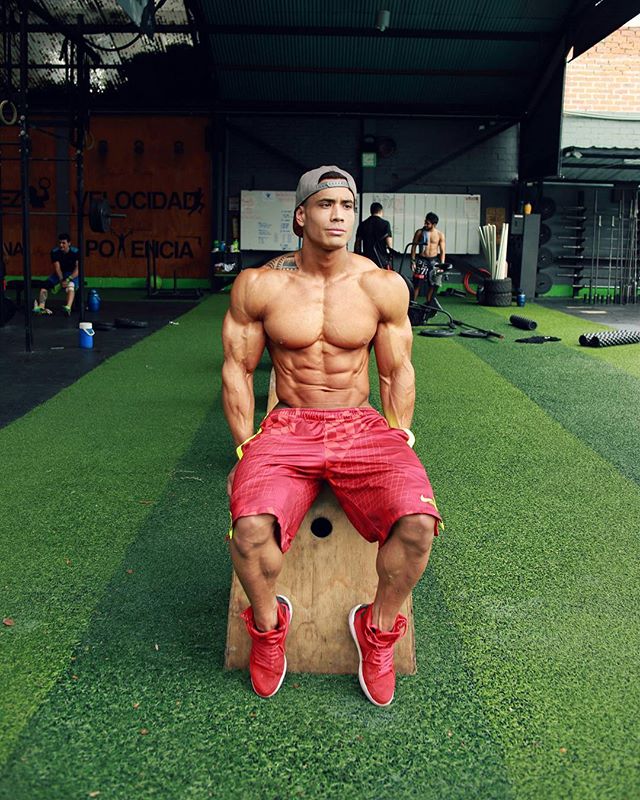 Where does your motivation come from?
My motivation comes from within. I have such a huge passion for this sport because I love to challenge and push myself each and every day. I love the discipline and the satisfaction I get from training.
I don't do this to prove anything to anybody; I do this to prove to myself that I can be better each and every day!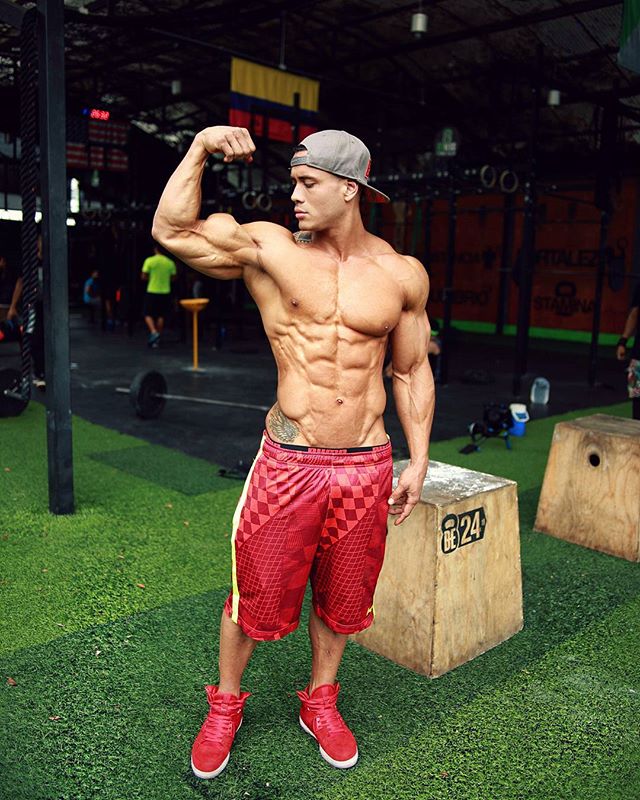 What workout routine has worked best for you?
My routine really depends on my goals. Right now on Saturdays, I usually like to focus on a full upper body routine; I'll do one exercise using four sets for each muscle group. On Sundays if I have the energy, I will go for a hike or some other outdoor sport that doesn't require too much effort. (Laughs) But for the moment, this is my favorite routine.
Full Routine:
Monday: Chest/Biceps
Incline Bench Press 4 x 10
Machine Fly's 4 x 15
Cable Crossovers 4 x 15
Cable Pullovers 4 x 12
Flat Bench Dumbbell Press 5 x 12/10/10/10/8
Hammer Curl 5 x 12/10/10/10/8
EZ-Bar Curls 4 x 10
Concentration Curls 4 x 12
Incline Alternate Dumbbell Curls 3 x 15
Tuesday: Legs
Squats 5 x 10/8/6/6/20
Barbell Lunges 5 x 8/8/6/6/20
Hamstrings Curls 4 x 12
Leg Extensions 4 x 12
Standing Calf Raises 4 x 25
Single Standing Leg Curl 4 x 10
Seated Calf Raises 4 x 25
Wednesday: Back/Triceps
Seated Row 4 x 12
Underhand Grip Pulldowns 4 x 20
Single Arm Pulldowns 4 x 15
V-Bar Pulldowns 4 x 15
Skull Crushers 5 x 12
Rope Pushdowns 4 x 12
Bodyweight Skulls 4 x 12
Straight-Bar Pulldowns 3 x 20
Thursday: Shoulder/Traps
Military Press 5 x 6
Lateral Raises 5 x 20
Arnold Press 5 x 6
Front Raises 5 x 20
One Arm Lateral Raises 4 x 15
Face Pulls 4 x 15
Dumbbell Upright Rows 4 x 12
Shrugs 4 x 15
Friday: Legs
Squats 5 x 10/8/6/6/20
Barbell Lunges 5 x 8/8/6/6/20
Lying Hamstring Curls 4 x 12
Leg Extensions 4 x 12
Standing Calf Raises 4 x 25
Single Standing Leg Curls 4 x 10
Seated Calf Raises 4 x 25
Saturday: Upper Body
Incline Bench Press: 4 x 10
Military Press 4 x 6
V-Bar Pulldowns 4 x 15
Arnold Press 5 x 6
Shrugs 4 x 15
EZ-Bar Curls 4 x 10
Rope Pushdowns 4 x 12
Sunday: Rest/Outdoors Activity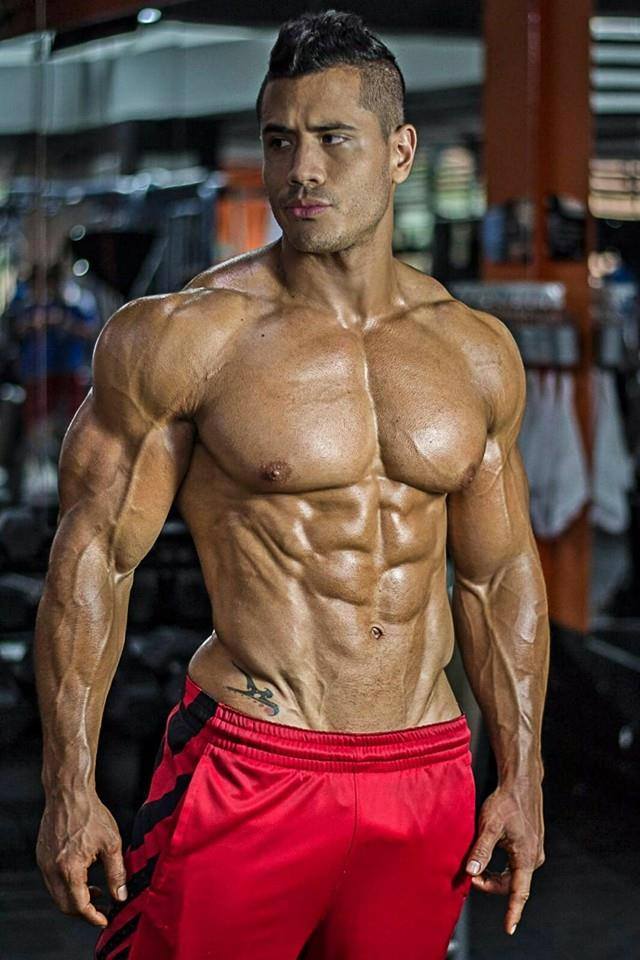 If you had to pick only 3 exercises what would they be and why?
Squats: They really work my whole body and produce the most testosterone, I love them.
Bench Press: This is my favorite exercise because I love to train my chest the most.
Arnold Press: The Arnold Press helps give the shoulders a more rounded shape which helps give the shoulders more of a 3D look.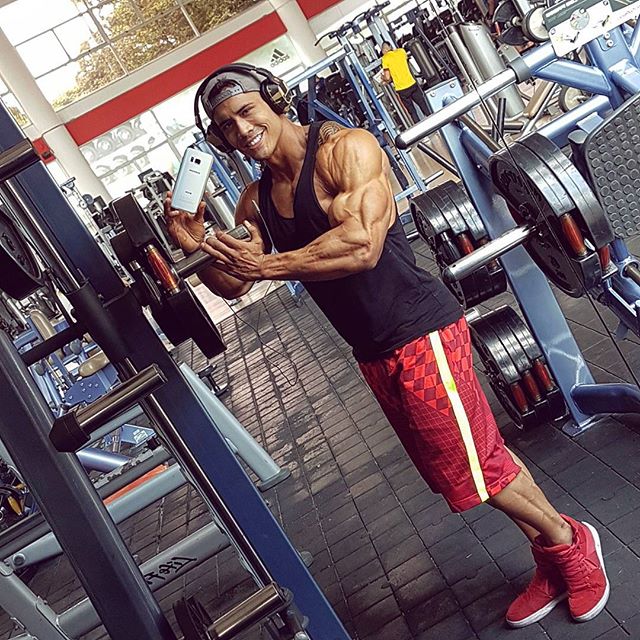 What is your diet like?
I use a flexible dieting approach. Depending on the muscle group I'm training, I will do some carb cycling. Currently, my macronutrient breakdown is about 40% protein, 40% complex carbs and 20% fats.
Daily Diet:
Meal 1: 2 Scoops Whey with Water
Meal 2: 5 Whole Eggs and 6 ounces Quinoa
Meal 3: (Peanut Butter Sandwich) 2 tablespoons Sugar-Free Peanut Butter and 2 slices Whole Grain Bread
Meal 4: 8 ounces Grilled Chicken, 6 ounces Wild Rice and 1 large Green Salad
Meal 5: 2 scoops Whey and Water
Meal 6: 10 ounces Salmon and 5 ounces Cottage Cheese
Meal 7: 1.5 scoops Micellar Casein with Water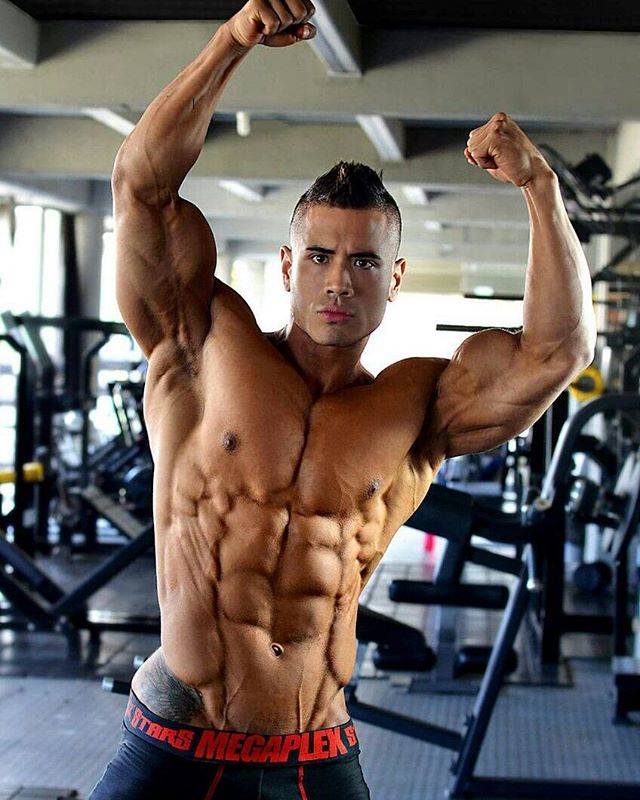 What's the one food you couldn't live without? And do you have designated cheat days/meals?
Hamburgers; I couldn't live without them! (Laughs) I have a cheat meal every 5 days, but just one meal; not a whole days-worth of cheats. I think that's a big mistake that a lot of people tend to make.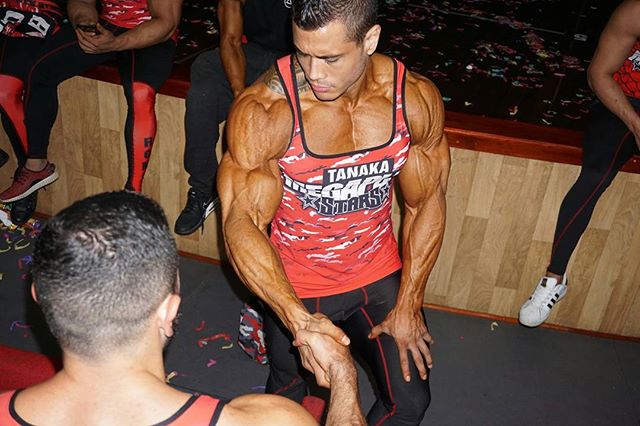 What is your supplementation like?
Pre Workout Stimulant
Protein
Micellar Casein
HMB
Glutamine
CLA's
Multivitamin and Minerals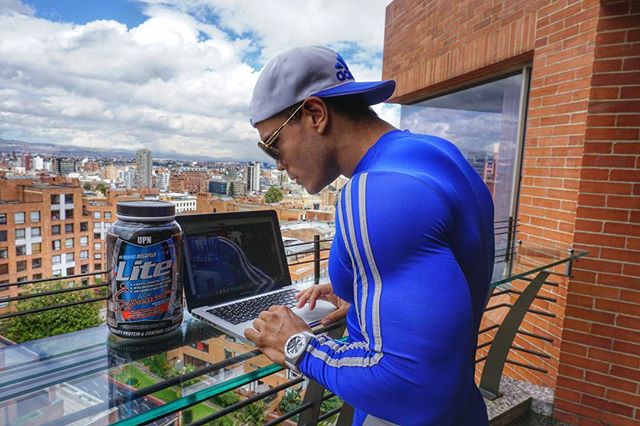 What are some of your favorite outdoors activities outside of the gym?
Outside of the gym, I love to go mountain biking and play paintball!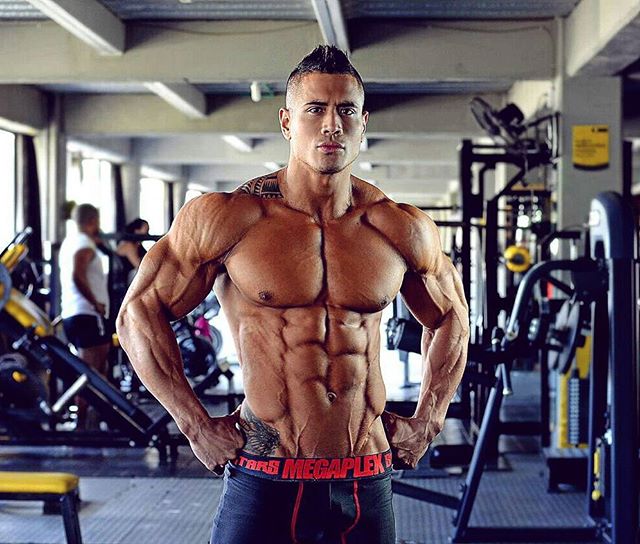 What's something not many people know about you?
I'm actually a little bit shy.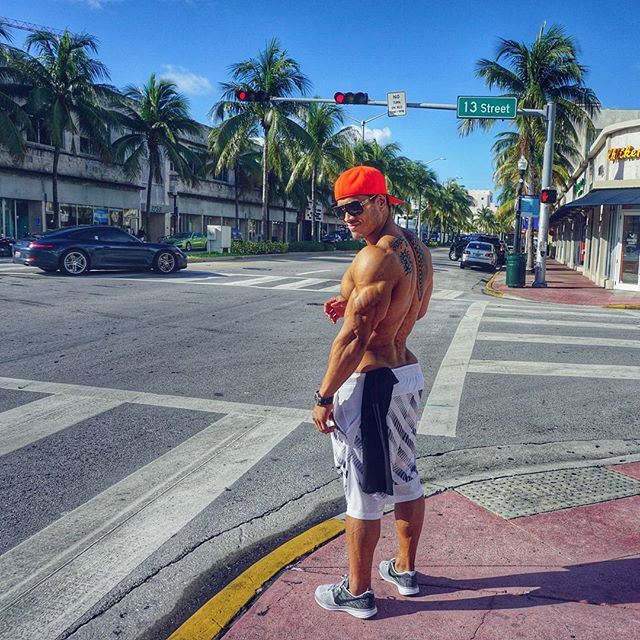 Favorite Quote:
"Always proud, but never satisfied."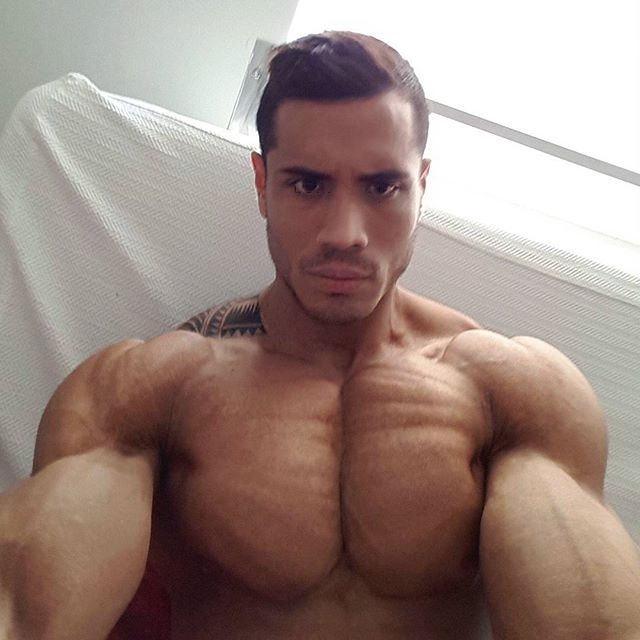 Social Media
Website: www.tanaka.fit
Facebook Fan: Julian Tanaka
Instagram: @juliantanaka1