Quick Stats:
Age: 23
Height: 5'11" – 180 cm
Weight: 200 lbs – 91 kg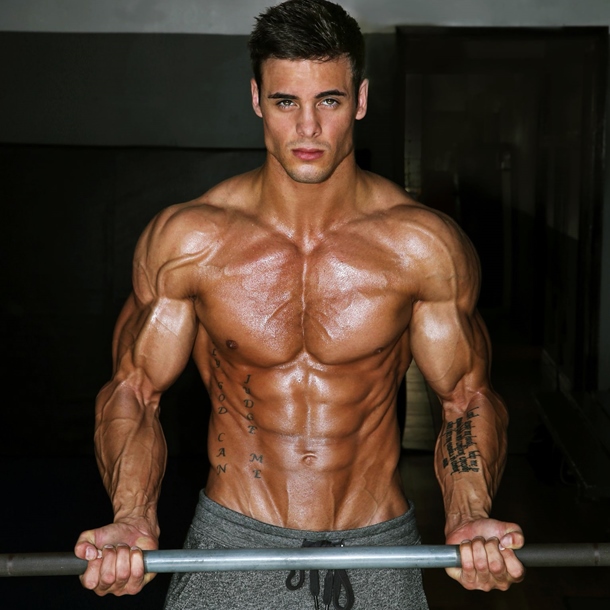 How did you get started with bodybuilding?
I started working out when I was 14 years old in my dad's home gym. I was a smaller kid and I just didn't want to get picked on by anybody who thought they were better than me because they were bigger. My dad was also a big guy so I looked at him as an inspiration for me to do better. I guess that was how it all started. 4 years later I joined the military at the age of 18 and shortly after went to war in Afghanistan with the 4th Infantry Division. The experiences I've been through and the brotherhood that was formed will never be matched by anything. Overcoming times of adversity has molded me into the man I am today with a "never give up attitude."
I'm so honored that I can inspire people all over the world to better their lives and help them achieve their goal physique.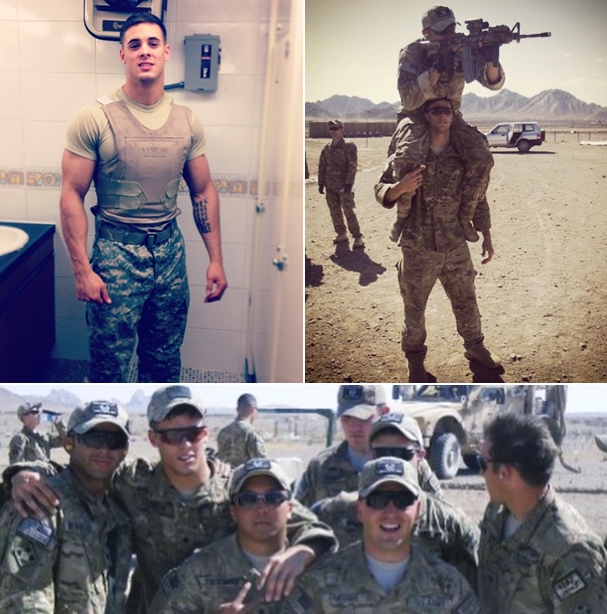 Where does your motivation come from?
My motivation is my obsession with being the best I can possibly be!
I want to be the best in this sport and I know that if I don't give it my all, then there will always be someone working harder than me!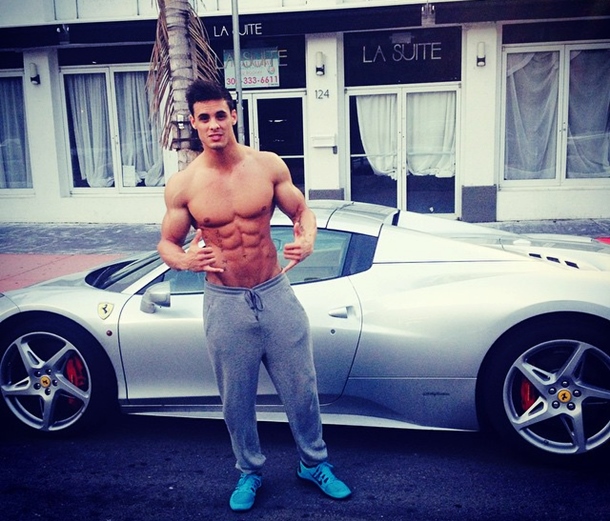 What workout routine has worked best for you?
I have had great results from having a strict and regimented routine knowing exactly what muscle groups I'm working every time I go to the gym.
Full Routine:
Monday: Chest/Biceps
Incline Smith Press 4 x 15, 12, 10, 10
Incline Dumbbell Fly's 3 x 12-15
Flat Barbell Bench Press 3 x 12-15
Dips 2 x 12-15
Cable Cross Overs 2 x 12-15
Straight Barbell Curls 4 x 20, 15, 15, 12
Dumbbell Concentration Curls 3 x 12-15
Standing Machine EZ Bar Curls 3 x 12-15
Tuesday: Legs/Side Delts
Leg Extensions 4 x 20-30
Squats 3 x 15-20
Walking Barbell Lunges 3 x 150 Feet
Lying Leg Curls 5 x 20, 20, 20, 15, 12
Seated Dumbbell Side Laterals 5 x 20, 15, 15, 12, 12
Dumbbell Upright Rows 3 x 12-15
Cable Side Laterals 3 x 12-15
Wednesday: Back/Triceps
Pull Ups 3 x 15
T-Bar Rows (with Olympic Bar) 4 x 10-15
Deadlift from Rack 3 x 8-12
Barbell Rows (Palms Up) 4 x 10-15
Seated Cable Row (Rope) 3 x 15
Triangle Bar Press Downs 4 x 12-20
Close Grip Bench 4 x 10-15
Overhead Dumbbell Extensions 4 x 12-15
Dumbbell Kickbacks 3 x 15
Rope Press Downs 3 x 15
Thursday: Off
Friday: Shoulders
Barbell Shrugs 4 x 10-15
Dumbbell Shrugs 3 x 12-15
Seated Dumbbell Laterals 5 x 12-15
Military Press 4 x 12
Reverse Dumbbell Fly's 4 x 12-15
Dumbbell Upright Rows 4 x 12-15
Saturday: Legs
Stiff Leg Deadlifts with Dumbbells 4 x 15-20
Seated Leg Curls 3 x 15
Walking Barbell Lunges 3 x 150 Feet
Abductors 3 x 40
Sunday: Off
If you had to pick only 3 exercises, what would they be and why?
My 3 exercises would be:
Squats
Incline Dumbbell Press
Lat Pull Downs
Pretty much with these 3 exercises you can do some serious damage in terms of building quality size on your physique. Compound movements are simply the best!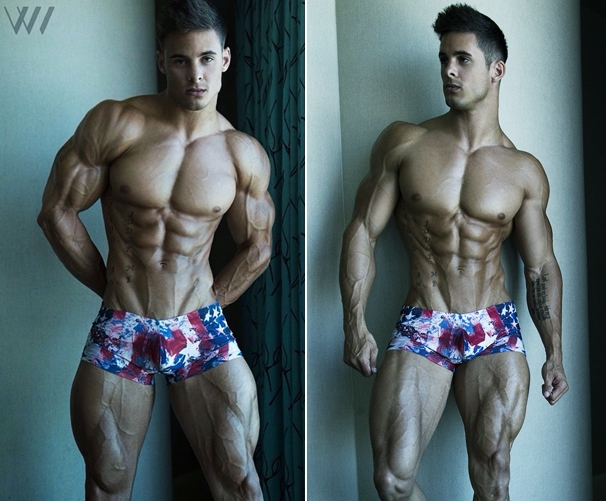 What is your diet like?
My diet changes often it just depends on whether I'm getting ready for a competition or a photo shoot or if I'm just training for off-season gains but here is my current diet.
Meal 1: 8 Egg Whites with 1 yolk & 4 tablespoons of cream of wheat
Meal 2: 7 oz. Chicken & 7 oz. White Rice (cooked)
Meal 3: Hydro Whey Protein Shake & 2 slices of Ezekiel Bread
Meal 4: 7 oz. Chicken Breast or 8 oz. 85/15 Ground Beef, 3-5 oz. Greens, Asparagus, Broccoli, Spinach, Romaine, Green Beans & 6 oz. of White Potatoes
Meal 5: 5 Egg Whites, Gold Standard Casein Shake & 1 packet of Quaker Instant Oatmeal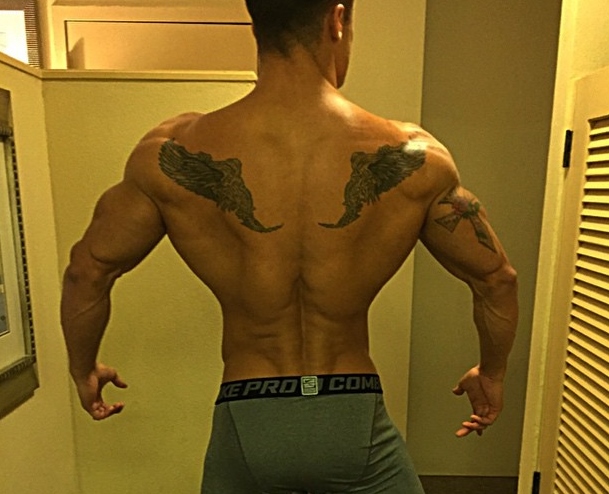 When trying to cut down do you prefer to use HIIT or just normal cardio?
My cardio consists of about 30-45 mins on the Stair Master 2 or 3 times a week as I have noticed this has worked best for me.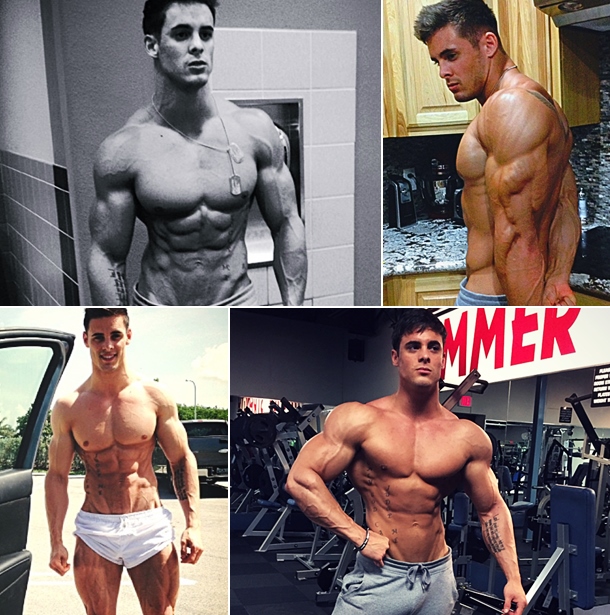 What is your supplementation like?
Hydro Whey Protein
Optimum Nutrition Casein Protein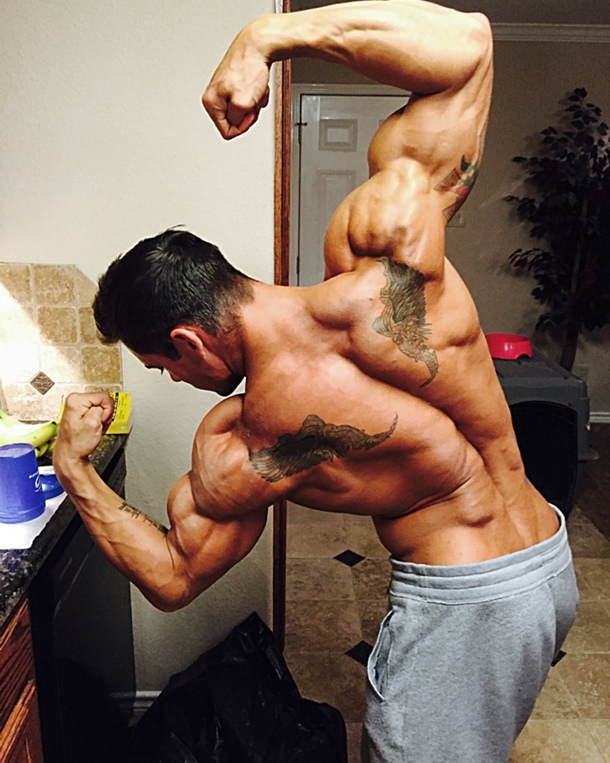 Favorite Quote?
"You can't just say you want it, and pretend you need it. You've got to own it, and kill to get it! How bad do you want it?"
Facebook: Facebook.com/LoganFranklinOfficial
Instagram: @Logan_Franklin