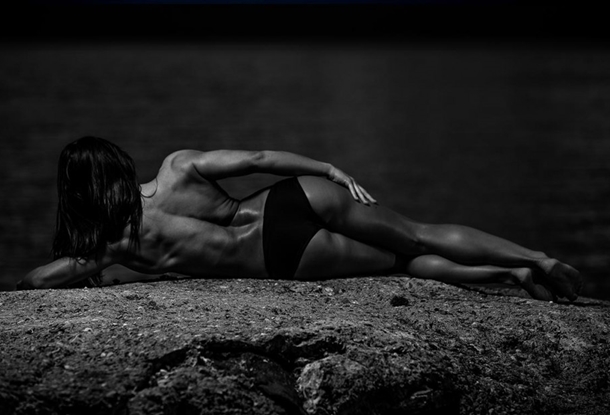 Quick stats:
Age: 19
Height: 5'2″ – 158 cm
Weight: 132 lbs – 60 kg
Location: Norway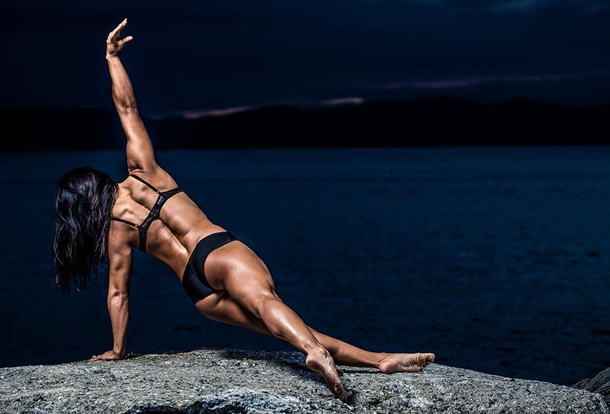 How did you get started with bodybuilding?
I have always been a girl with big dreams. As a child, I used to imagine myself on stage, just performing with my dancing. My parents were the audience and the living room was the stage. My first meeting with the stage was when I was ten years old and since then it has been my canvas. A place where I can entertain and also express myself. There is a powerful form of freedom in it – to do what you want. While my friends played football, I spent hours alone in the dancing studio. I understood that it was not always about talent, but the desire to be skilled. To do everything with passion.
Nothing came easy, but I was willing to do the work. I wanted to look athletic as well, and feel stronger and that was when I joined the local gym. There, I met a man with a lot of knowledge, experience and advice.
He introduced me to fitness and he is now my coach. At first, I just wanted to be fit. Then, when I start seeing some progress, it was over, I was hooked. My interest for fitness and bodybuilding had just begun. To see what you can do with your body – Not just physically, but visually as well, is the best work of art. My first competition was at the age of seventeen, the same year I turned eighteen. I wanted to stand on that stage so badly; I gave it all I had to get in shape.
My efforts that I put in from day one – my parents being the audience, the studio and entering into the gym – resulted in victory.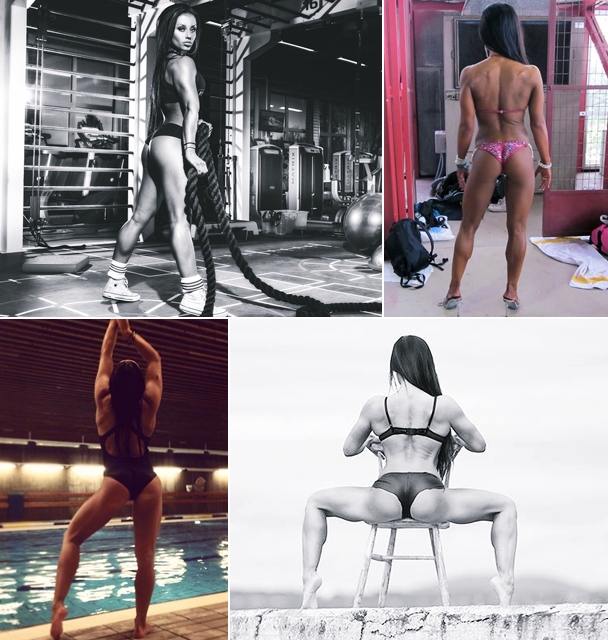 It was unexpected, but it made me realize that anything is possible. I qualified to the Nordic Championship where I placed first, again. Two great victories in such a short period of time.
I wanted to keep on going to the IFBB World Championship in Hungary. I competed again the next year in 2013, and placed first in the Norwegian Championship. I also competed in two big international championships, Arnold Classic Europe in Spain and the IFBB World Championships in Ukraine – with much better athletes and a lot more competition on stage, I loved it!
I will keep fighting to become a better athlete. Improving my physique and stage performance.
Where does your motivation come from?
I have always been fascinated by the human body. For me, Fitness is like an art. When I paint, I have this idea in my head of how I want my physique to look like on the canvas. In the same way, you take this picture of yourself and turn it into reality. Fitness and bodybuilding is a visual sport and it is all about how you look. It's not easy, you need to train hard and stay focused.
If you want it bad enough, you will be willing to do whatever it takes to succeed. It's all in your mind. You are the creator of your own destiny.
I know who I am and where I want to be, and no one is ever going to stop me. I always try to improve my weaknesses, to become a better athlete and human being. I am constantly hungry and surround myself with people I can learn from.
I am young, but I have a strong mindset. Every day is a battle. If there is no battle, there is no fun. I need to get out of my comfort zone, to find out what is there. When obstacles come in my way, I explore solutions. My dreams for me are not fictional. Dreams are the things I need and must implement.
My big dream is to earn that pro card one day. I want to compete with the best girls, in the best shows in the world. That's the simple, but burning desire hidden inside me. To succeed is the best feeling in the world, and that feeling is worth suffering for.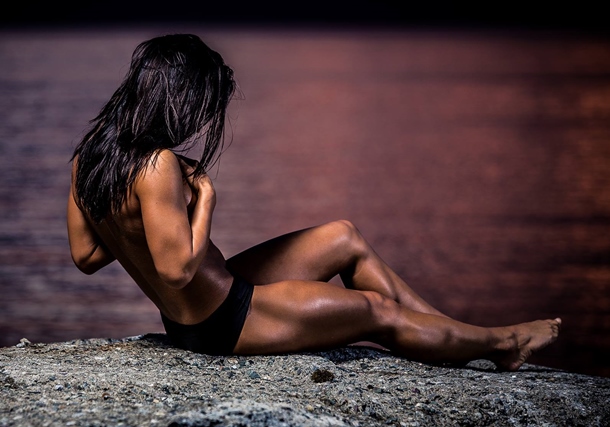 What workout routine has worked best for you?
Full Routine:
Monday – Legs
Sumo Squats 4 x 8-12
Lunges 3 x 15
Glute Kickbacks 3 x 15-20 (each foot)
Lying Leg Curls 4 x 8-12
Stiff Legged Deadlifts 3 x 15-20
Tuesday – Back/Biceps
Lat Pulldowns 4 x 8-12
Seated Rows 4 x 8-12
Pull Ups 3 x Failure
Barbell Curls 3 x 8-12
Hammer Curls 3 x 15 (each hand)
Wednesday – Chest/Triceps
Incline Bench Press 4 x 8-12
Decline Bench Press 4 x 8-12
Pec Deck 3 x 15-20
Push Downs 3 x 8-12
Close-Grip EZ Bar 3 x 15
Thursday – Shoulders/Calves
Barbell Military Press 4 x 8-12
Side Lateral Raises 4 x 8-12
Reverse Pec Deck 4 x 8-12
Standing Calf Raises 4 x 8-12
Seated Calf Raises 5 x 15-20
Friday – Rest day
Saturday – Legs
Squats 4 x 8-12
Leg Press 4 x 15
Lunges 4 x 15
Leg Extensions dropset with 80-100 repetitions
Sunday – Rest day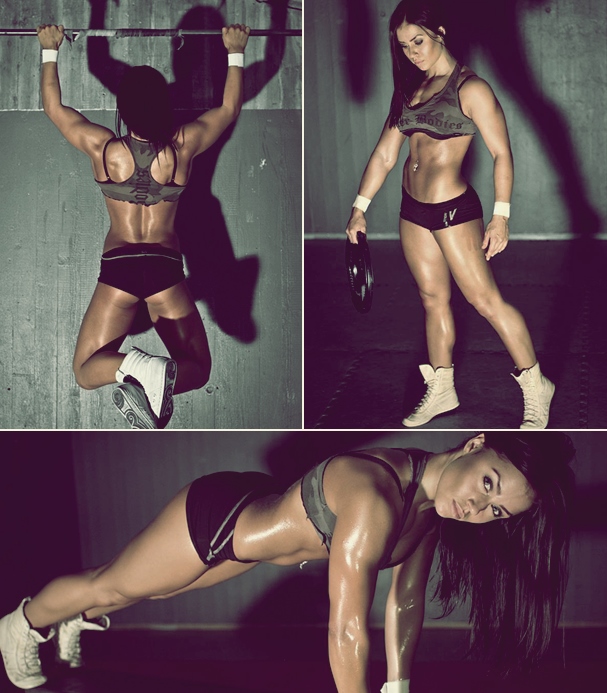 If you had to pick 3 exercises, what would they be and why?
Squats – With the right technique it is the best leg and booty building exercise of them all! Not only does it activate the quads, but other muscle groups like the hamstrings, glutes and abs as well.
Lunges – The lunge is a great movement for developing the thighs and strengthening the hips.
Glute Kickbacks – I simply love booty building exercises and I usually end my "booty routine" with this exercise, to get a real nice pump in my butt. Just squeezing your butt muscle as hard as you can!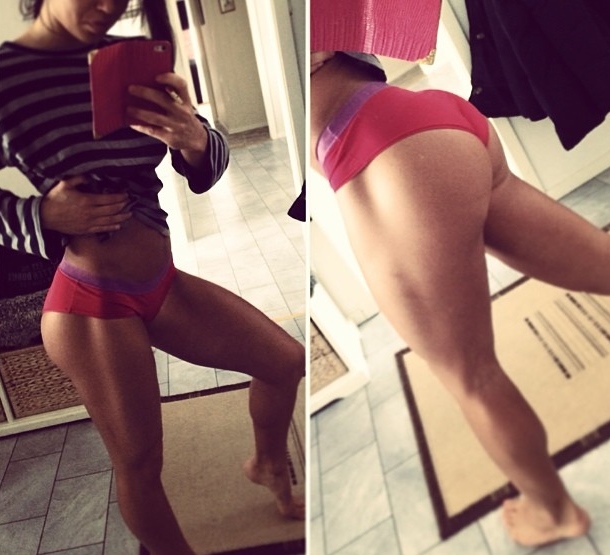 What is your diet like?
I eat regularly every 3 hours and make sure that I get a good amount of protein in every meal. Basically I eat clean throughout the year and enough food in order to be able to grow some muscles!
Full Diet:
Meal 1: Oatmeal, Whey Protein, Multivitamins & Magnesium
Meal 2: Chicken, Rice & Vegetables
Meal 3: White Fish, Sweet Potato & Vegetables
Meal 4: Chicken, Sweet Potato & Vegetables
Meal 5: Steak, Sweet Potato & Vegetables
Meal 6: Salmon, Rice & Vegetables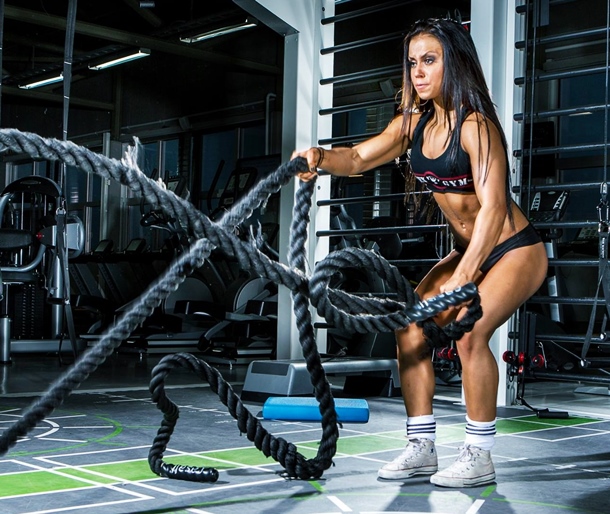 Favorite Quote:
Make mistakes and learn from them. Challenge yourself and grow from it. Take risks and be proud that you did, even if you fail. I hope I can inspire you to keep getting stronger and challenging yourself – Lone Noras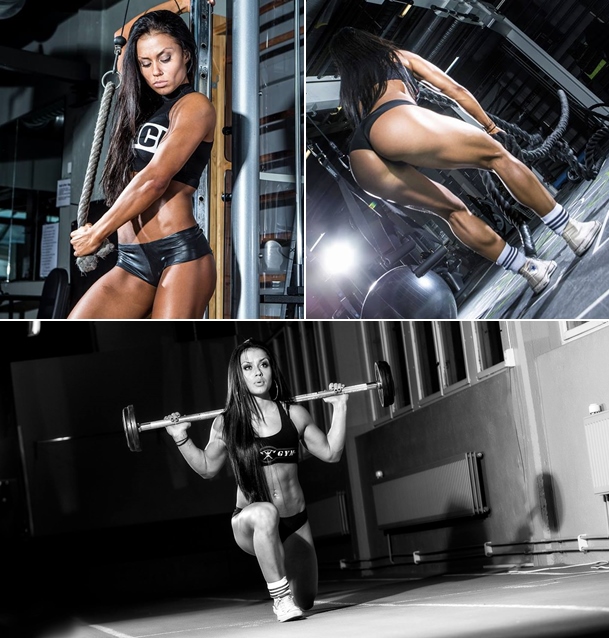 Instagram: @llone
Facebook: Lone Noras