Quick Stats:
Age: 25
Height: 5'5" – 165 cm
Weight: 140 lbs – 64 kg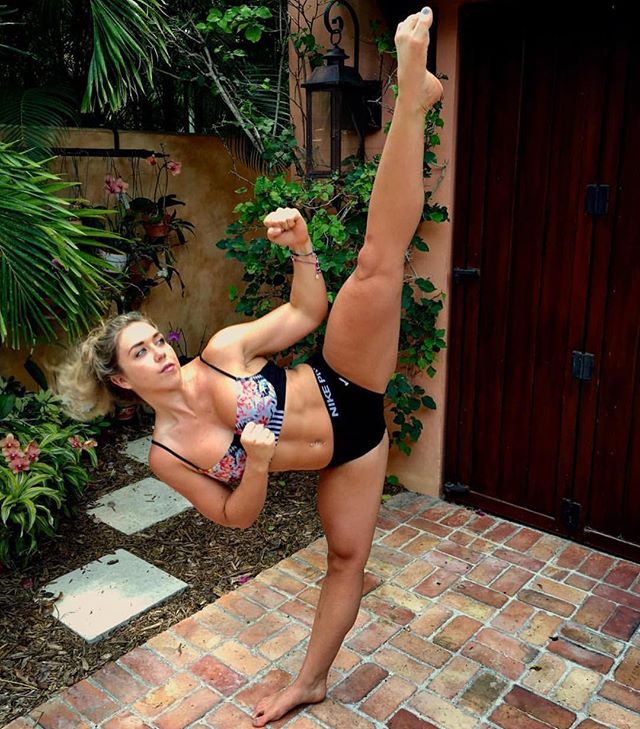 How did you get started?
I have always been involved with fitness and training. When I was three years old, my mom put me into gymnastics, and I trained for 15 years. I also have done karate since I was six and, I am a second-degree black belt. After being involved in two high-level, competitive sports, I did not know how to live my life without fitness.
I guess you could say I have always loved this lifestyle!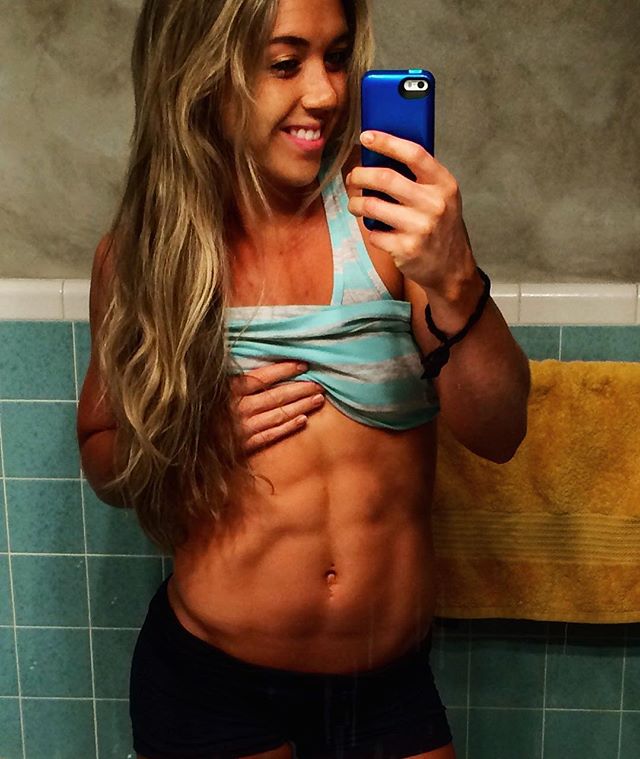 Where does your motivation come from?
My motivation definitely comes from within. I get a real sense of satisfaction and an incredible feeling of accomplishment when I am able to achieve and surpass my own goals; it's something that I just cannot put into words. I also love helping others through both fitness and nutrition.
Inspiring people is something that further drives my inner motivation.
How do you feel your flexibility helps you both in and out of the gym?
My flexibility makes my body feel better. There are days when I am so sore and stiff that it hurts to walk. However, stretching through that stiffness helps my body loosen up faster. I feel having a greater range of motion helps me with all types of body movements. For example, the flexibility in my hip flexors and legs gives me a full range of motion on squats. While maintaining shoulder flexibility allows me to fully extend into a controlled handstand and keeps my body properly positioned while I'm training. I am constantly being asked what to do to become more flexible. Many people say they used to be flexible, but no longer are, and they would like to get their flexibility back. For me, I have always been flexible because it was required for my various sports. However, I have not trained in gymnastics for 7 years. The trick is that I refused to lose my flexibility. I stretch after every single workout. Sometimes I stretch for almost an hour at a time. If you want to increase flexibility, like anything else, you must practice. Maybe choose just a couple stretches a day, but hold each of those stretches for a few minutes at a time.
Being consistent is key, and practicing regularly will lead to improvement.
What workout routine has worked best for you?
I find being consistent with my workout routine works best for me. I train and workout at the same times each week. Like my work, training is built into my schedule. My training constantly varies, as I like to change things up to keep it fun while challenging my different muscles.
Full Routine:
Monday: Cardio/Full Body
A.M.
2 Mile Run
Air Squats 100
Dumbbell Lunges 50 (per leg)
V-Ups 100
Handstand Push Ups 10
Barbell Good Mornings 2 x 25
P.M.
Power Clean/Squat Clean 2 x 12
Pull Ups (5 second holds at top) 3 x 5
Single Dumbbell Rows 3 x 10
Front Rack Lunges 3 x 14
Handstand Hold (1 minute)
Flexibility/Stretching (30 minutes)
Tuesday: Cardio/Endurance
Assault Bike (burn 30 calories)
Double Unders 50
Row 5 x 250 meters
Flexibility/Stretching (20 minutes)
Wednesday: Cardio/Full Body/Metabolic Conditioning
A.M.
2 Mile Run
Dumbbell Squat Hold 1 minute
Tricep Pulldowns 3 x 10
Lateral Shoulder Raises 3 x 10
Dumbbell Side Crunches 3 x 15
Single Leg Curls 2 x 15
Hanging Knee Raises 100
P.M.
Handstand Push Ups 10
Burpee Box Jumps 10
Toe to Bars 4 x 10
Flexibility/Stretching 30 minutes
Thursday: Cardio/Yoga
A.M.
Rowing/Assault Bike x 1 hour (switching every 5 minutes)
P.M.
Friday: Cardio/Full Body
A.M.
2 Mile Run
Hollow Body Rocks 100
Front Squats 3 x 10
Calf Raises 3 x 25
Leg Extensions 3 x 12
Back Extensions 3 x 12
Bicep Curls 3 x 15
P.M.
Barbell Snatches 12 x 2
Good Mornings 3 x 15
Kettle Bell Swings 3 x 10
Handstand Hold 60 seconds
Flexibility/Stretching 20 minutes
Saturday: Metabolic Conditioning
A.M.
1 Mile Run
Double Unders 80
Wall Balls 60
Burpees 40
Front Squats 20
Flexibility/Stretching (45 minutes)
Sunday: Recovery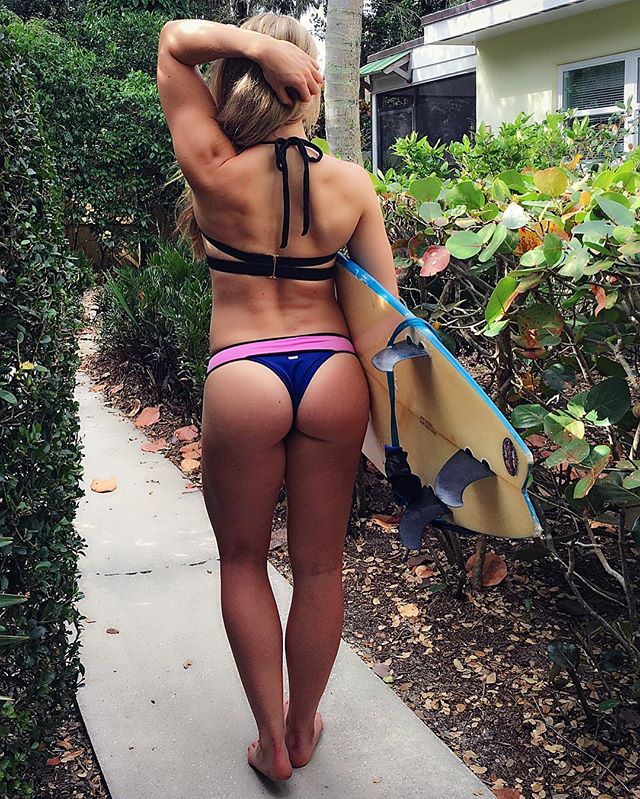 If you had to pick only 3 exercises what would they be and why?
Squats: I love squats! It is fun to improve on them overtime and to add more weight to the bar. I love to hit new PR's that seemed impossible the previous year, and I also love quad muscles!
Burpees: Burpees are so difficult and a full body workout. I love them because they are very challenging.
Handstands: Handstands require extreme focus and full body strength. I have a fun time setting new goals of how long I can hold a handstand without moving or how far I can walk in a handstand without falling. (Laughs) Handstands require a lot of skill and full body strength which is why they are one of my favorite exercises.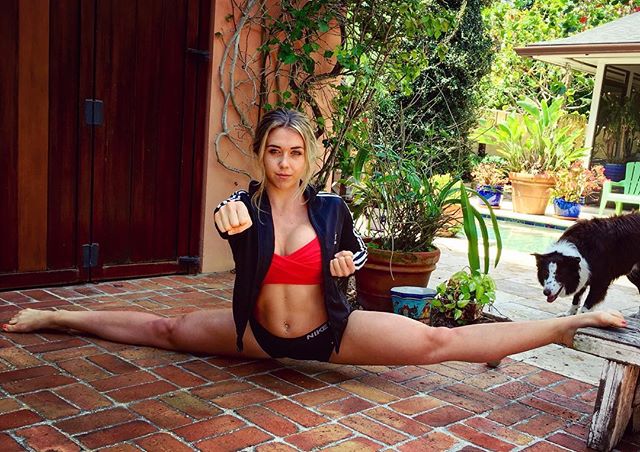 What is your diet like?
My diet changes daily, especially depending on my training volume and intensity for that day. I have learned to eat intuitively and follow a flexible dieting approach while making sure I get the most 'bang' for my buck, as far as nutritious calories. I am very aware of food composition and determining the correct amount of nutrients I need for my body. However, I do tend to fall into certain patterns and eat a relatively consistent diet. I typically eat every 2-3 hours, and right after my workouts, I always make sure to eat a good meal full of nutritious carbs and protein. I eat a ton of vegetables daily, and I include fruits, yogurt, eggs, some whole grains, peanut butter, chicken, and Fitliving protein bars, one of my favorite bars, into my daily diet.
Daily Diet:
Meal 1: 1 poached Egg, 2 slices Ezekiel Bread, 2 tablespoons Fat Free Cream Cheese, Lettuce, Sriracha Sauce, and 1 cup Coffee with half a cup Soy or Skim Milk
Meal 2: 4 ounces Chicken and 1 large baked Sweet Potato
Meal 3: 2-3 tablespoons Peanut Butter and 3-5 Rice Thins
Meal 4: (Post afternoon workout) Protein Bar
Meal 5: 4 ounces Chicken or Fish, large Salad, 1 ounce Nuts, ¼ cup Dried Fruit, 1 cup starchy Vegetables or ¼ cup Grains, and Vinegar Dressing
Meal 6: Frozen light Greek Yogurt or 1 scoop Juice Plus Complete Powder mixed in Water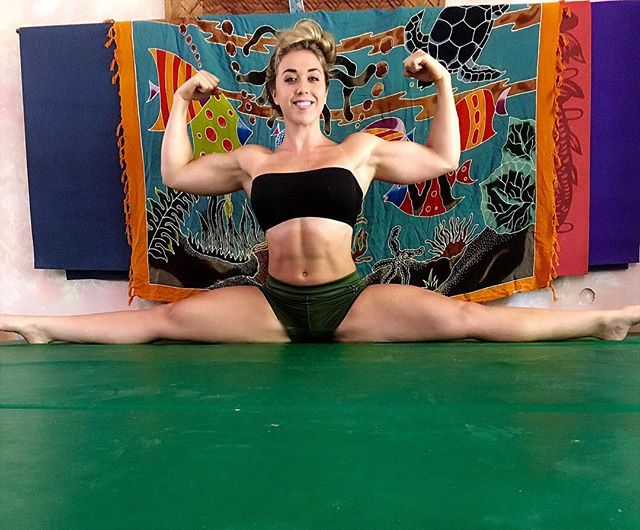 What's the one food you couldn't live without, and how do you handle food cravings?
Peanut butter! My snack meals usually consist of peanut butter in some way, shape, or form. (Laughs) As far as food cravings go, I view food as 'fuel' for my body and for my training. If I overeat, under-eat, or eat a lot of added sugar or calories without much nutrition, I do not feel my best. I feel groggy, my workouts become sluggish, and I do not perform as well as I know I am capable of. If I want something, I always make a conscious decision in my head, will this fuel my body or am I just mindlessly eating? Fortunately, I love vegetables, and I can eat an entire bag of steamed Brussels sprouts; it helps to crave nutritious foods! (Laughs) The more healthy and nutritious choices I make, the more I crave those foods and the less I crave junk food. And I do have a big sweet tooth! This is where my education in nutrition and dietetics also helps. I have learned how to get creative and make up healthy desserts.
I make high protein, high fiber desserts that are low in sugar and include only healthy fats, that I can easily incorporate into one of my main meals.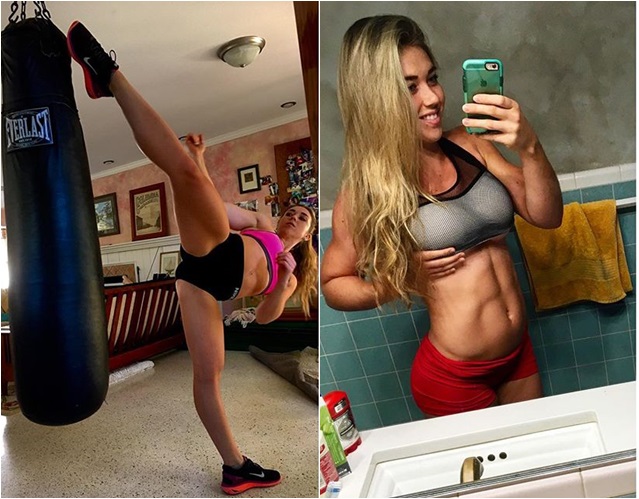 What's something not many people know about you?
I have three brothers, Morgan, Dylan, and Gunnar, and they are my best friends. All of us are 2nd and 3rd degree black belts, along with my mom!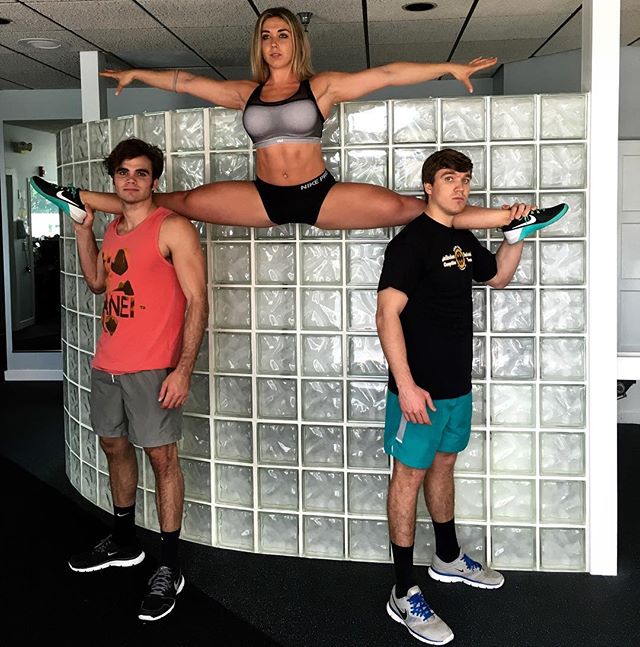 Favorite Quote:
"Whether you think you can or you think you can't, you're right." – Henry Ford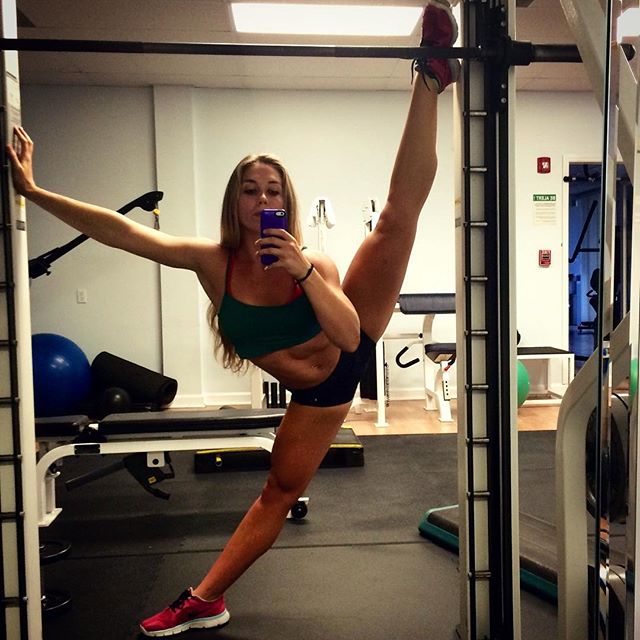 Website: www.flexibledietetics.com
Instagram: https://www.instagram.com/mckenziegracefit/
Snapchat: theflexibleRD
Facebook: The Flexible Dietitian LLC