Quick stats:
Age: 34
Height: 5'10" – 178cm
Weight: 138lbs – 62kgs
How did you get started with bodybuilding?
I got into fitness during college when I began working for a personal training company. With all the necessary tools readily available to me, I jumped at the opportunity to take things to another level and got serious about training. After graduation, I landed a full-time job teaching kindergarten and my training was placed on the back burner while I tried to excel in my new career path.
It wasn't until four years ago that I decided to make the leap into a full-blown lifestyle change and I haven't looked back since. This new way of healthy living has me enjoying life to the fullest.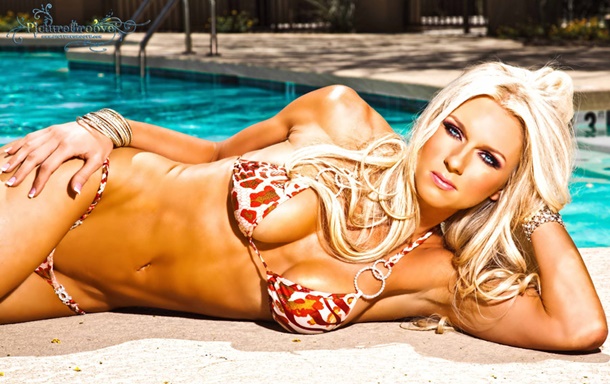 Where does your motivation come from?
Staying motivated is one of the hardest components of living a life of fitness. Like most people, I too have "off" days, but I use these times to reflect on my goals and refocus myself. Part of my weekly "to-do" list is to revisit and rewrite goals.
I learned the importance of this from my life coach and it's been a huge component to staying on track.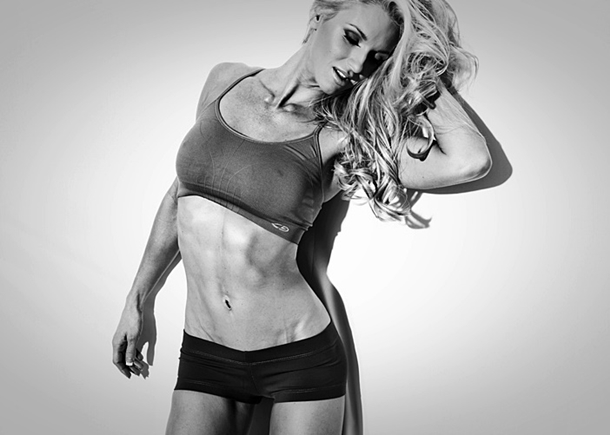 What workout routine has worked best for you?
Varying my workouts from time to time tends to keep my body growing, while still maintaining peak performance levels. If I'm leaning down for a show or shoot, I focus on heavy weight and HIIT style cardio, which for me, works best for fat burning. If I'm training for a race (maybe a 5k where I'm trying to improve my time or training for a half marathon), I generally focus on workouts that tailor more towards a "Train to Perform" philosophy and alternate between interval training and long, slow distance cardio sessions.
Full Routine:
Monday: Shoulders
Low Cable Raises – 3 x 10 reps
Upright Rows – 3 x 20 reps
Dumbbell Side Raises – 2 x 12 reps
Side Raise – 4 x 10 reps
Bent Over Rear Fly's – 4 x 12 reps
Low Cable Side Raises – 2 x 25 reps
Tuesday: Circuit Training
(Each exercise is performed for 1 minute and is followed by 15 seconds rest before moving onto the next exercise. At the end of the series, allow yourself one minute of rest, then go right back into the circuit. Complete the entire circuit 3 times!)
Dumbbell Squat
Bosu Ball Push Up
Bulgarian Lunge (30 seconds each leg)
Low TRX Row
Jam Ball Slams
Rip Trainer (Rotate & Punch)
Heavy Rope
Jacobs Ladder
Wednesday: Biceps/Triceps
Standing Dumbbell Curls – 3 x 12 reps
Overhead Triceps Extension – 3 x 12 reps
Incline Dumbbell Curls – 3 x 12 reps
Triceps Press Down – 4 x 10 reps
Hammer Curls – 3 x 10 reps
Preloaded Barbell 21's – 3 x 21 reps
Skull Crushers – 3 x 10 reps
Thursday: Legs
Walking Dumbbell Lunge – 4 x 20
Lying Leg Press – 3 x 12 reps
Stiff-legged Cable Deadlift – 3 x 12 reps
Narrow Stance Squat – 3 x 12 reps
One-legged Prone Hamstring Machine Curl – 4 x 14 reps
Calf Raises – 3 x 12-15 reps
Plyo Box Jumps – 3 x 15 jumps
Friday: Back/Chest
Instead of doing each exercise for a specific number of sets, then moving onto the next exercise, I like to do a timed back and chest workout. Each exercise is done as one set with a specific number of reps back to back, with minimal rest, then repeated for a total of four rounds.
Push-ups – 20 reps (Rest 15 seconds)
Lat Pulldown – 12 reps (Rest 15 seconds)
Cable Fly's – 12 reps (Rest 15 seconds)
Bent Over Rows – 12 reps (Rest 15 seconds)
Dumbbell Chest Press – 12 reps (Rest 15 seconds)
Assisted Pull-ups – 10 reps
Rest one minute, then repeat series 3 more times
Saturday: Cardio
This is when I do my long distance run or do a sprint workout followed by stair workout.
Sunday: Rest
If you had to pick only 3 exercises, what would they be and why?
Good question. If I had to pick only three exercises I would choose:
Squats: They are a great exercise that targets more than one muscle group.
Shoulder Press: I love the burn a great set of shoulder presses give me, plus strong delts look sexy.
Pull ups: You can modify your technique and work most of the major muscles of the upper back.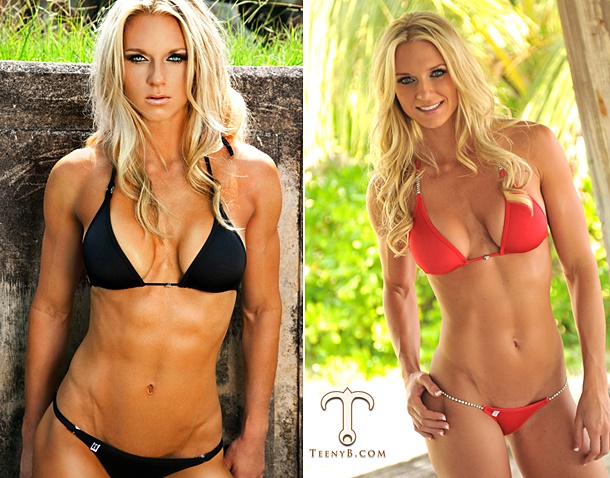 What is your diet like?
Generally my diet is pretty clean, however from time to time I like to reward myself with one of my favorite "non-diet approved" goodies like chips and queso or buttermilk pancakes!
Meal 1: Rolled Oats, ½ cup Strawberries, Protein Shake
Meal 2: ½ cup Scrambled Egg Whites, 1 tbsp. Salsa, Ezekiel Toast & 10 Almonds
Meal 3: 5 oz. Baked Chicken, ½ cup Brown Rice, 2 cups Steamed Vegetables
Meal 4: ½ small Apple, Rice Cake, 1 tbsp. of all Natural Peanut Butter
Meal 5: 5 oz. Lean Meat, 1 medium Sweet Potato, Baked Asparagus & Roasted Tomatoes
Meal 6: Casein Shake & Low-carb Yogurt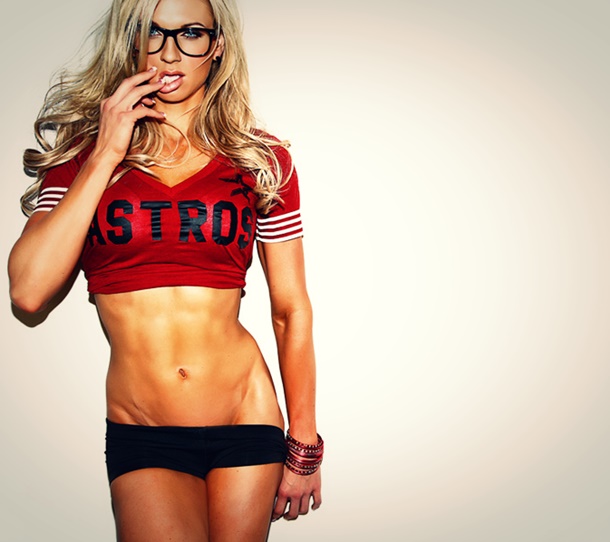 When trying to cut down do you prefer to use HIIT or just normal cardio?
When trying shred up I always turn to HIIT style cardio. It's the only way my body knows how to burn that little bit of stubborn fat that just doesn't want to shed off!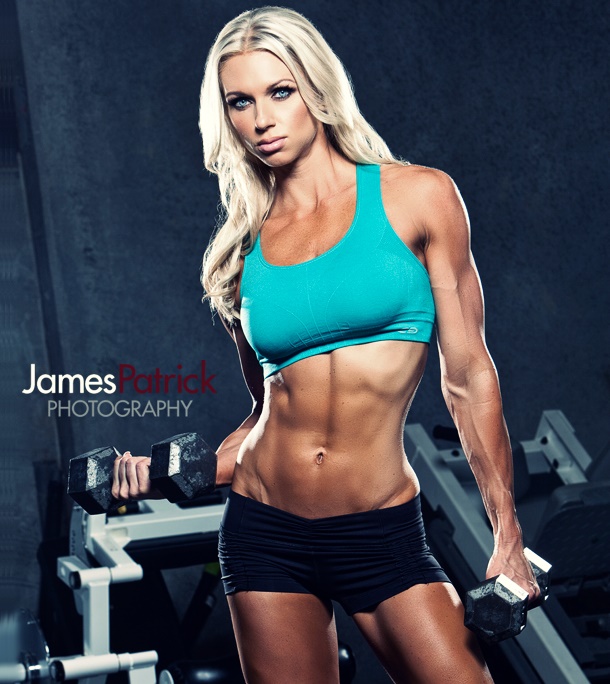 What is your supplementation like?
I love the entire Optimum Nutrition/American Body Building line of products. I've been a loyal customer of ON/ABB since I began working out and have never been disappointed in the quality of their products. Their protein powders are smooth and extremely easy to cook with, which is a huge bonus for those of us looking to make healthy alternatives to our favorite meals. My favorites include:
ON Opti-Performance Pack (This is my daily multi-vitamin)
ON Platinum Hydro Whey (Chocolate Peanut Butter)
ON Gold Standard Whey (Chocolate Peanut Butter)
ON Gold Standard Casein (Creamy Vanilla)
ON Mega Fat Burners
ABB Pure Pro RTD Shake (Cookies & Cream)
ABB Speed Shot Pre-Workout drink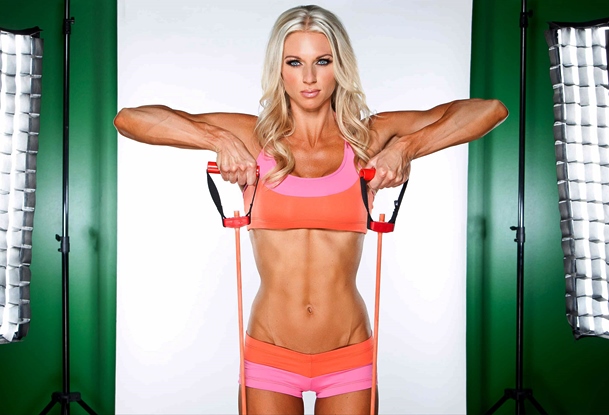 Favorite Quote?
"Do the one thing you think you cannot do. Fail at it. Try again. Do better the second time. The only people who never tumble are those who never mount the high wire. This is your moment. Own it" – Oprah
Website: www.hollybricken.com
Twitter: @fitbrickhouse
Facebook Fan Page: https://www.facebook.com/pages/Holly-Bricken