How did you get started with bodybuilding?
I had a fascination with bodybuilding ever since I saw a picture of Corey Everson back in high school and I had my first trainer in college. I got my start when a trainer here in Houston believed in me enough to sponsor me for my first show. After the first show I was hooked. Bodybuilding has given me so many tools that I now use in all aspects of my life. Discipline, determination, patience and perseverance. I was very nervous and scared to do my first show because I had no idea what it involved but again after completing the first one and getting 2nd for my first show I knew I wanted to continue on the path of competing. Here i am 7 years later and still rocking and rolling and absolutely loving every single minute of it!
For me to see the changes that are made each and every time I compete gives me complete satisfaction that I have reached my personal goals and it gives me the drive and excitement to plan out the following year!!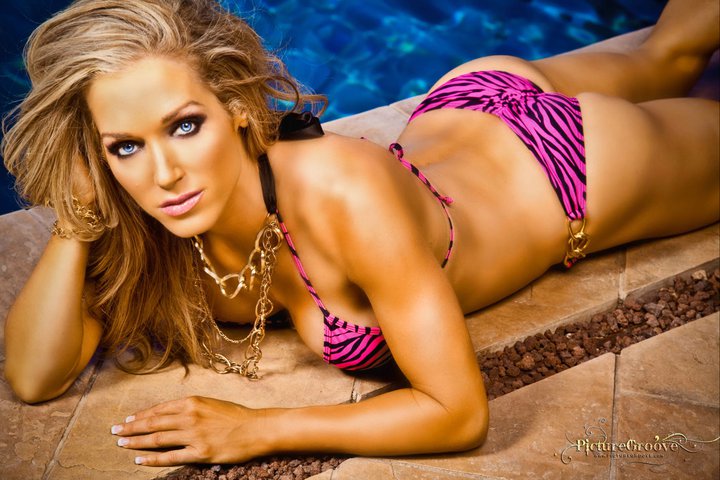 Where does your motivation come from?
My motivation comes from the desire to look nice always. I know that if I continue to train and eat correctly I will always maintain a very healthy lifestyle and always look my best. I want to become a pro one day and also have the drive to land in as many magazines as I possibly can. This is the motivation that keeps me going every single day even when I am tired and need a break.
It's nice to get compliments and no that all of my hard work shows!!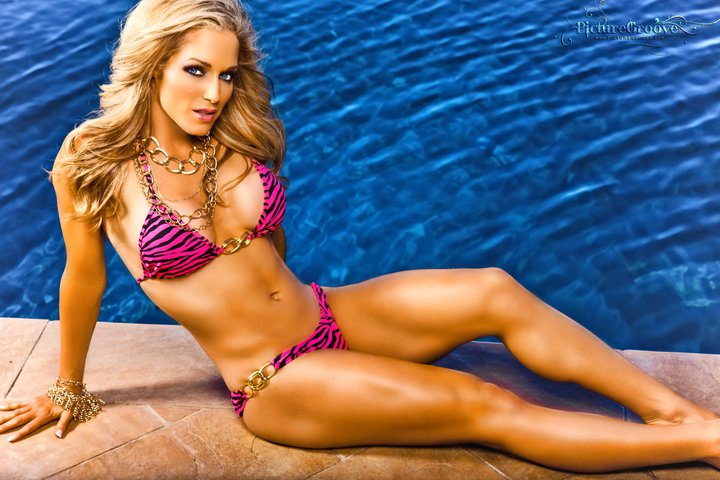 What workout routine has worked best for you?
My trainer mixes my workout routine up weekly, so we always incorporate weights, cardio, dance classes and pilates. I don't have a set routine and weights are usually 3 times a week.
Weights 3x/week: Full body workouts – High reps/short breaks
Pilates two times a week
Dance class once a week
One hour of cardio everyday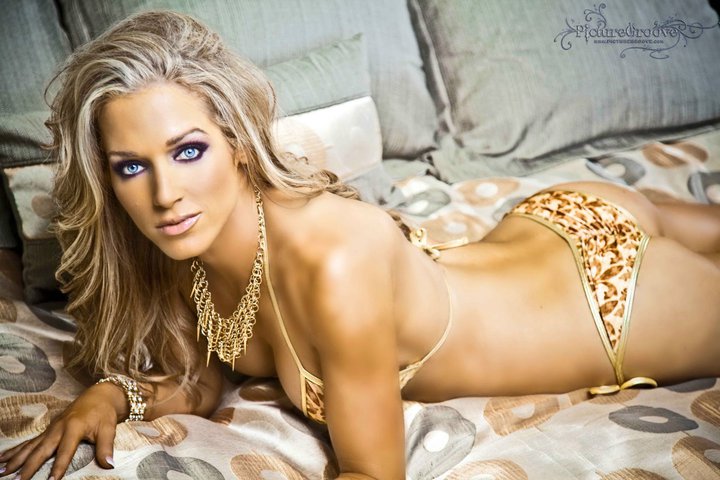 If you have to pick only 3 exercises, what would they be and why?
Lunges: You are working your glutes, hams, quads and your core all at the same time.
Jumping Jacks: These are great in between sets and works your arms, back, legs, core and keeps heart rate up.
Pike Ups: Great for your abs in between sets and it works triceps and legs (a little) at the same time.
What is your diet like?
I eat 5 meals a day and when closer to competition time I increase it to 6 to 7 times a day. My diet changes every couple of weeks to switch things up and here is a sample of what I follow
Sample Diet:
Meal 1: 2 whole eggs, 1/4 cup of fruit, 1/2 of oatmeal or grits
Meal 2: Greek yogurt with a 1/4 cup of fruit
Meal 3: Salad with 3oz of beef or chicken with balsamic vinegar or honey mustard dressing
Meal 4: Fruit with 1tbsp of peanut butter and 1 scoop of whey protein powder
Meal 5: 3oz of fish or chicken with 1 1/2 cup of veggies or salad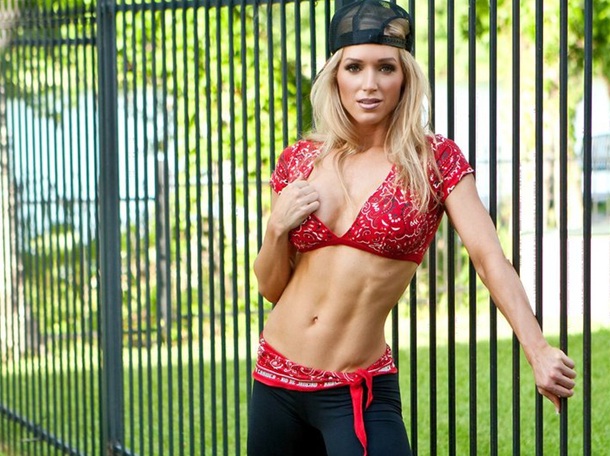 They say that the pre and post-workout meals are the most vital meals for the day, what do yours consist of?
I always plan my meal times so that I am able to eat at least 20 to 30 minutes right after I train. Training for bikini competitions is a little different than when I trained for figure.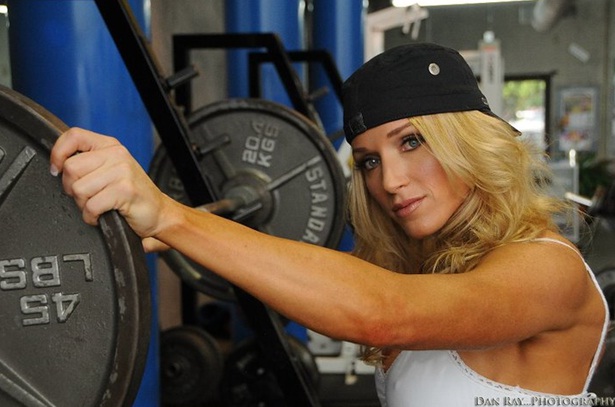 When trying to cut down do you prefer to use HIIT or just normal cardio?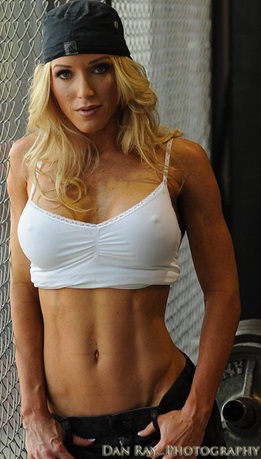 Really no preference because I do both and I like to stay ahead so that I don't have to torture myself right before a show.
Supplementation?
I take a multi vitamin and also take digestive enzymes along with probiotics. I include extra vitamin C, D, and E in my diet.
Favorite Bodybuilders?
They all look great to me but I really enjoy the ones that are great entertainers and Dave Goodin is a superstar when it comes to performance. When you are in this fitness world you understand the time, dedication and super hard work that comes with it so again I don't really have a favorite as they all look amazing!
Favorite Quote?
Do you eat to live or live to eat?
Website: www.michellereneahanson.com