Quick stats:
Age: 32
Height: 5'5" – 166 cm
Weight: 164 lbs. – 75 kg
How did you get started?
As a teenager I was always intrigued by all the fitness icons and their amazing physiques. However, it wasn't until I ran in to a high school friend during the summer of 2001 that I found the push I needed to start my transformation. Seeing his unbelievable change from tall and scrawny to a lean and muscular build helped push me to take that leap and start picking up the weights. I will be forever thankful to my good friend Thanh for getting me into the world of bodybuilding.
It has helped changed my life in so many positive ways beyond just physical appearance.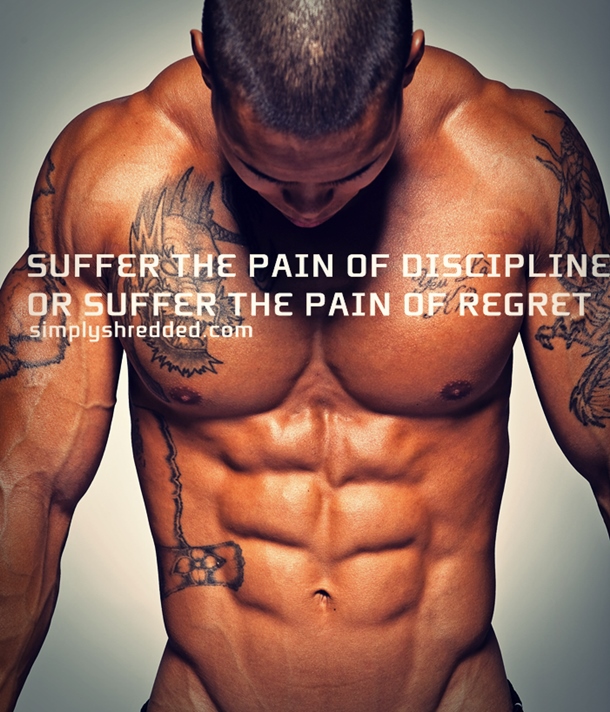 What was your lifestyle like prior to your transformation?
As a teen, I was constantly active and into playing sports. I was never in any organized leagues but was always there for a neighbourhood game of basketball, football or tennis. However, my life a few years before I got in to bodybuilding was pretty much a blur with many alcoholic beverages and sleepless nights of partying until the sun came up. I knew I needed a major lifestyle change. Even though I started training, I was not 100% dedicated to it at the beginning. I would spend half my time training and half my time partying. I hit rock bottom when my partying led me into getting in trouble with the law. At that point, I knew it was time to make a lifestyle change so I decided to focus on my training.
I can truly say that training was and still is my savior. I don't know where I would be without it.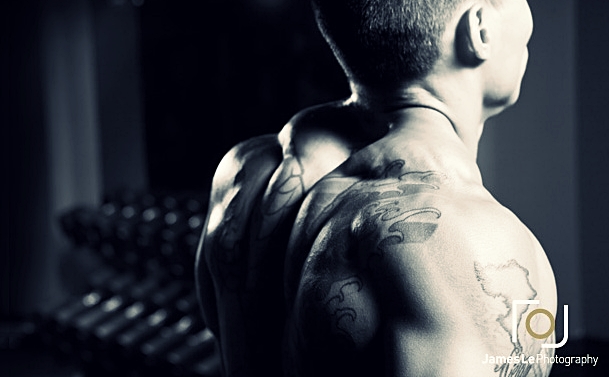 Were there any unique challenges or circumstances that made your transformation particularly difficult?
Like everyone else I face challenges every single day. Work, family, and just life in general will continually throw curve balls at me but I have to learn to adapt. Finding balance was the key for me.
It is easy to make training a last priority but I knew how great it made me feel so I continued to focus on it even when other aspects of my life weren't going smoothly.
What is your life like now that you've made a transformation?
Making this lifestyle change has opened up so many opportunities for me in the fitness industry. I have met so many amazing people and made a lot of new friends along the way.
I am truly blessed to be a part of an elite fitness community.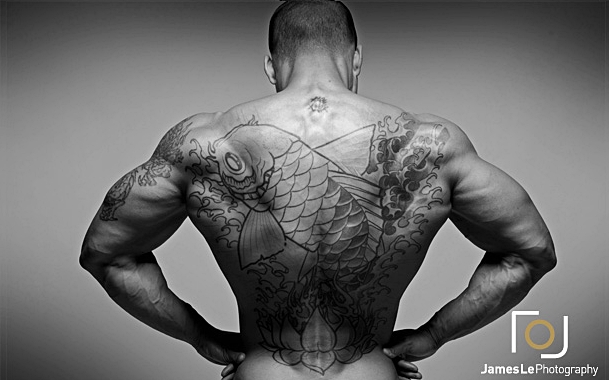 What motivates you to keep going and push harder?
I am motivated and inspired every day by the phenomenal physiques I see around the world in magazines, social media and on the web.
Seeing these awesome physiques continually reminds me that with hard work and dedication, anything is possible!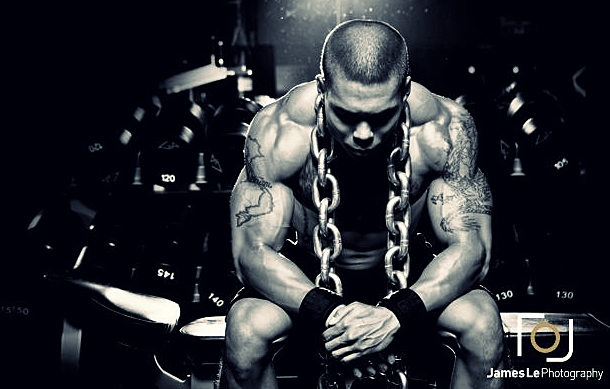 What is your current training philosophy?
When I step into the gym and put on those headphones, it is time to go to work! I make every set and every rep count because I know somewhere out there someone is trying to work harder than me.
Full Routine:
Monday: Legs
Front Squats – 6 sets x 8-10 reps
Hack Squat Machine – 4 sets x 8-10 reps
Walking Dumbbell Lunges – 4 sets x 10-12 steps each leg
Leg Extensions – 3 sets x 12-15 reps
Straight Leg Deadlifts – 4 sets x 10-12 reps
Seated Leg Curls – 4 sets x 10-12 reps
Standing Single Leg Curl – 4 sets x 10-12 reps each leg
Tuesday: Chest/Shoulders
Incline Dumbbell Press – 4 sets x 10-12 reps
Flat Barbell Press – 4 sets x 10-12 reps
Flat Dumbbell Press – 4 sets x 10-12 reps
Dumbbell Shoulder Press – 4 sets x 10-12 reps
Incline Dumbbell Fly's – 4 sets x 12-15 reps
Side Raises – 4 sets x 10-12 reps
Pec Deck – 4 sets x 12-15 reps
Rear Delt Raises – 4 sets x 10-12 reps
Cable Fly's (downward motion) – 4 sets x 12-15 reps
Wednesday: Arms
Straight Barbell Curl – 4 sets x 8-10 reps
Dumbbell Hammer Curls – 4 sets x 8-10 reps
Alternating Cable Curls – 4 sets x 8-10 reps
Ez-Bar Preacher Curls – 3 sets x 8-10 reps
Close Grip Bench Press – 4 sets x 8-10 reps
Ez-Bar Cable Press Downs – 4 sets x 8-10 reps
Dips – 3 sets x 20 reps
Rope Extensions – 3 sets x 12-15 reps
Thursday: Back
Deadlifts – 8 sets x 8-10 reps
Bent Over Barbell Rows (regular grip) – 4 sets x 10-12 reps
Bent Over Barbell Rows (reverse grip) – 4 sets x 10-12 reps
T- Bar Rows (close grip) – 4 sets x 10-12 reps
One Arm Dumbbell Row – 4 sets x 10-12 reps
Seated Cable Rows – 4 sets x 10-12 reps
Good Mornings – 3 sets x 12-15 reps
Friday: Abs/Calves
Hanging Leg Raises – 4 set x 12-15 reps
Windshield Wipers – 3 sets x 12-15 reps
Cable Crunches – 4 sets x 15-20 reps
Russian Twist with Medicine Ball – 3 Sets x 20 reps
Donkey Calf Raises – 3 sets x 20 reps
Standing Calf Raises – 3 sets x 12-15 reps
Seated Calf Raises – 3 sets x 20 reps
Saturday: Off
Sunday: Off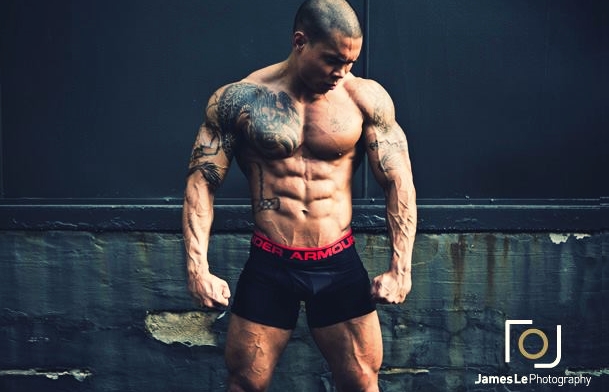 Favorite form of cardio?
The non-existent form of cardio is by far my absolute favorite type! Before this year, I never incorporated cardio in to my workouts and just relied on a well-balanced diet and an exceptionally fast metabolism. However, this past season I started getting in to the cardio game and found that I like to switch up my routines just as I do with my weight training. Walking at a slow pace on the treadmill and hitting that dreadful stair master a couple times a week helps melt fat faster and retain hard earned muscle.
Cardio routine:
Using this cardio routine over the past few months has gotten me in the best condition I have ever been in.
Walking on the treadmill at 3.0 incline/3.0 speed 4 times a week.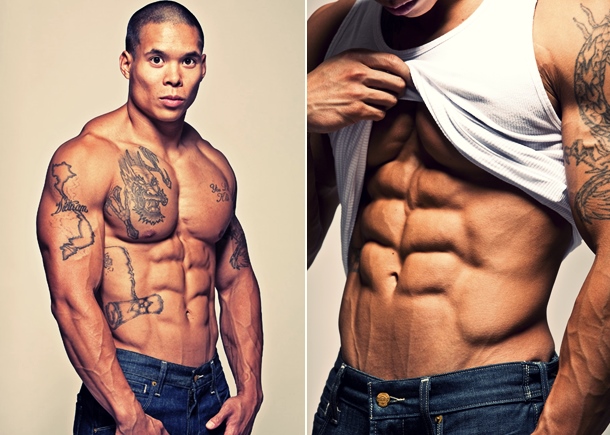 What is your approach to nutrition?
Nutrition is the core of building the ultimate physique. It is the foundation that will make or break you and in my opinion the most difficult aspect of bodybuilding. Having a well-balanced diet of lean meats, complex carbs and healthy fats at the right times of the day, will fuel your body and repair muscles after an intense training session. You can train all day, every day and see absolutely zero results without the proper diet. So prep your meals and eat up!
Daily Diet:
Meal 1: 8 Egg Whites, 1 cup of Oats & 1 tbsp. of Peanut Butter
Meal 2: 8 oz. Ground Turkey, 1 Sweet Potato & ¼ Avocado
Meal 3: 8 oz. Lean Steak, 1 Sweet Potato & ½ Avocado
Meal 4: 8 oz. Ground Turkey, 1 cup of Brown Rice & ¼ Avocado
Meal 5: 8 oz. Tilapia & 1 cup of Broccoli
Meal 6: 8 oz. Tilapia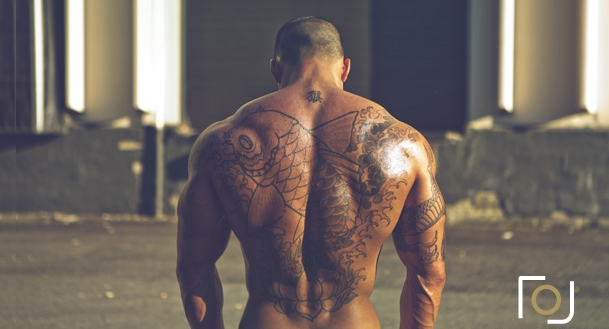 What is your supplementation like?
Optimum Nutrition Opti-Men
Optimum Nutrition Whey Isolate
Evogen Cell KEM
Evogen EVP
Evogen Glycoject
Prolab Beta Alanine
Vitamin Shoppe Fish Oil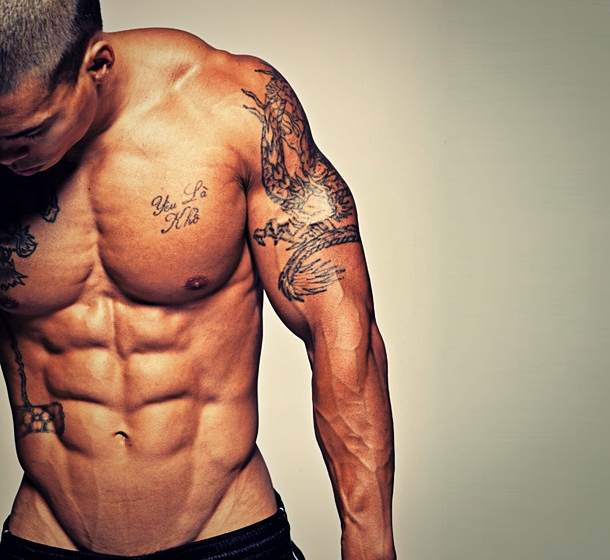 What has been your biggest accomplishment in the fitness field?
I have been blessed to be featured on a few websites for fitness related interviews such as simplyshredded.com and bodybuilding.com. My biggest accomplishment by far is being able to motivate and inspire people from all over the world to live healthier lives.
It is such an amazing feeling and truly rewarding to receive emails from a complete stranger from the opposite side of the world thanking me for changing their life.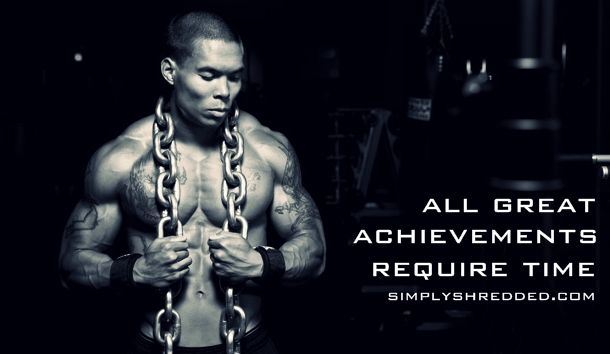 What are your best 3 tips for someone looking to reach their goal physique?
Find the nutritional protocol that works for YOU, constantly adapting and adjusting it, so that you keep making progress and getting results in the direction of your goals.
Always use proper form and technique.
Consistency is key!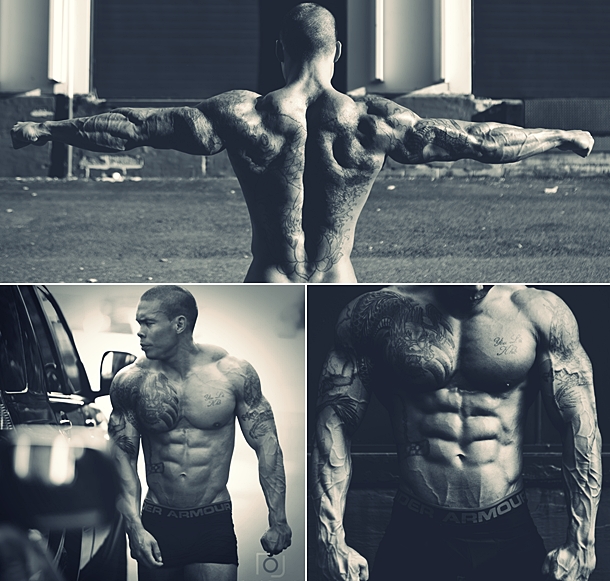 Favorite Quote?
"Don't quit. Suffer now and live the rest of your life a champion." – Muhammad Ali
Website: www.phamfitness.com – Instagram
Photography: James Le Photography – Instagram – Facebook