Quick stats:
Age: 30
Height: 5'6″
Weight: 108 lbs.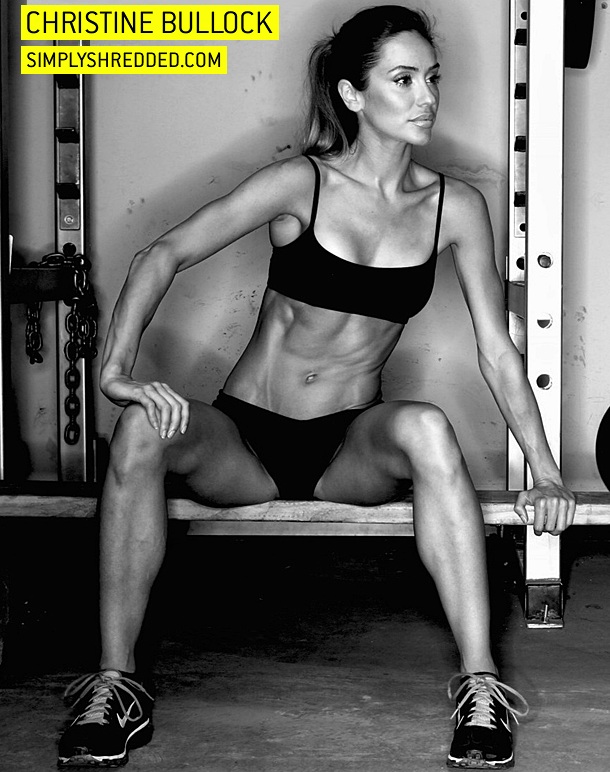 How did you get started?
My mother was an avid weightlifter because of a car accident in her 20s, she had to go to the gym to keep herself strong and aligned. From her inspiration I began strength training with weights when I was 15. The private gym was full of professional competitors, and when I came in as a 100 pound waif and the guys loved to teach me how to train effectively. I learned how to find my competitive dance and athletic edge using weight training.
Through college I continued to pursue my knowledge of the physical arts earning a certification as a massage therapist and yoga instructor.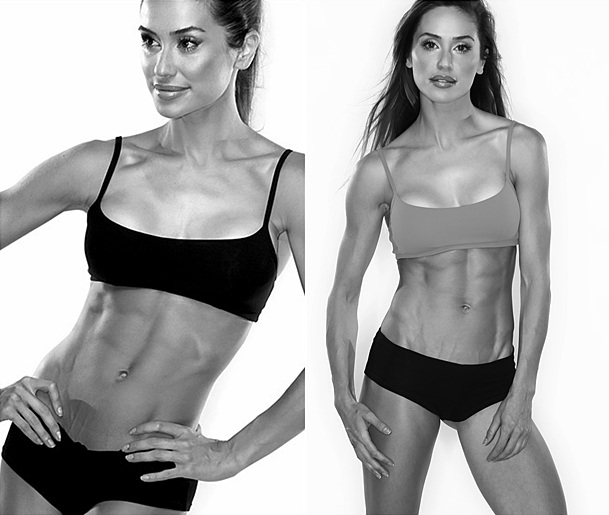 Where does your motivation come from?
I could be booked on a fitness job any day, which is a great motivation to avoid extra calorie intake. As far as my fitness workout, I focus on what I can improve in my body each day. I am motivated by discovering my physical limitations and working toward improving upon my weaknesses.
I have found activities that I look forward to doing and I have a different workout every day, including private Pilates, Paddle Boarding, Kayaking, Hiking, Weight Training, Running, Ballet, Hot Yoga and the list goes on.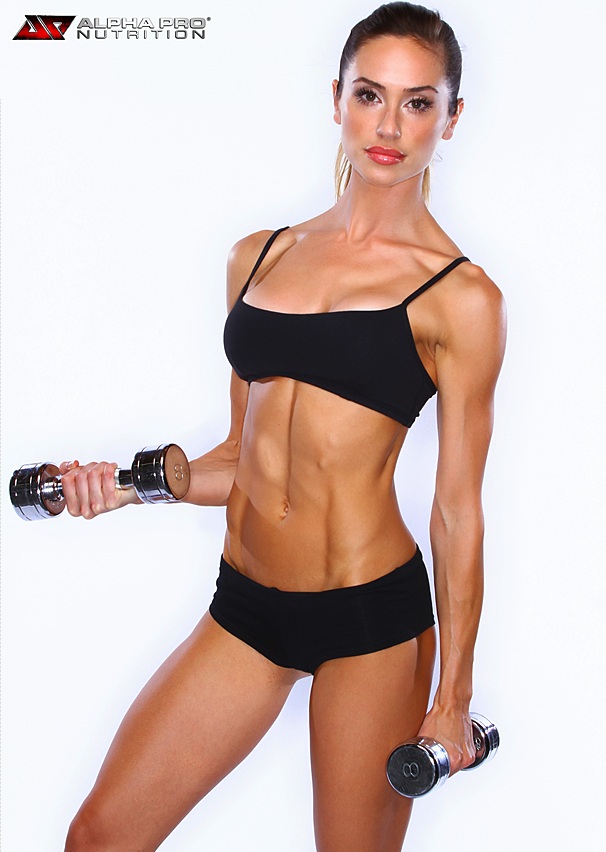 What workout routine has worked best for you?
I enjoy doing something different every day and staying out of the gym. Sorry all my die-hard weight trainers! I prefer to challenge the limits of my athletic performance with different sports. This naturally sculpts and strengthens my musculature. I enjoy one or two private Pilates sessions per week. This works every muscle of your body at once. I also feel refreshed, open, and energized after this type of workout. I feel even more mentally fantastic after my ballet lesson or interval training, but my muscles feel deliciously fatigued. My weight training days are actually what I do when I'm tired and I only train to build certain muscle groups where I want more volume like my glutes. Hot yoga loosens me up after a long week of muscular work. I take a walk and bike ride after work a few times a week too; it's just how you get around in SoCal.
Full Routine:
Day 1: Private 60 minute Pilate's session or Chest, Bicep and Tricep with weights
Day 2: Ballet Class
Day 3: Mat Ballet and High Intensity Interval Training
Day 4: Glutes and Private 60 minute Pilate's session
Day 5: Upper and Lower Back (Weights)
Day 6: Off
Day 7: Hot Yoga or outside activity (Hiking/Paddle Boarding/Running/Biking)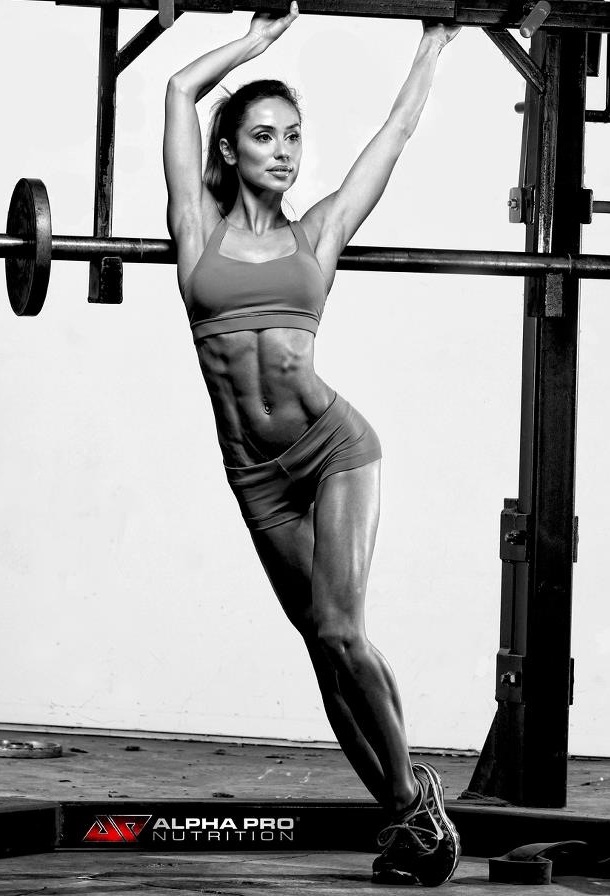 What are your favorite exercises?
I enjoy creative functional exercises that work from the core out and add instability to a common exercise. My goal is to work stability muscles as I work my mobility muscles. For instance I will stabilize myself with a single arm/single leg Plank, while performing alternating overhead presses with machine weight and leg lifts. I also love push ups and pike variations while balancing on 3 medicine balls. My group fitness students will tell you I refrain from the Sagittal plane movements during my classes. I believe our daily lives are already packed with plenty of squats, stairs, and lunges.
Instead I challenge the weaker areas of our bodies with exercises like skaters or side plank variations in the coronal plane, as well as an oblique peak (rotational mountain climber on stability ball) or a curtsy lunge with side chop in the transverse plane.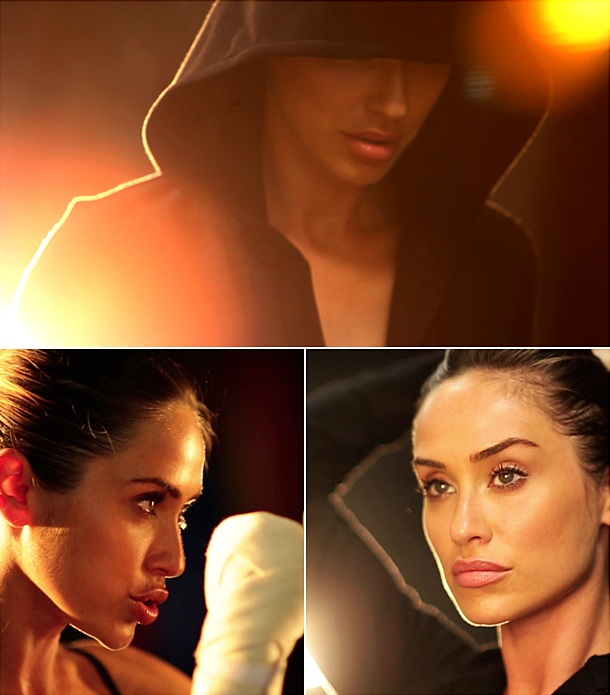 What is your diet like?
I love to cook and I love to eat. It's creative to blend ingredients, work with your hands, and design the physical appeal of the plate. I eat a variety of foods each week to fuel the bodies need for nutrients and taste.
Daily Diet:
Breakfast: Protein shake, with 3 cups of spinach, berries and supplements
Lunch: Arugula and beet salad with burrata and toasted walnuts
Dinner: Mahi Mahi with a mango and papaya salsa, edamame and green beans
Or
Breakfast: Egg whites with spinach and toast with almond butter and homemade jam
Lunch: Tuna Sandwich with lots of veggies
Dinner: Salmon Salad with strawberries, candied walnuts, and roasted red peppers
Dessert: A bite of Dark Chocolate, my fat free Key Lime Pie, or a Popsicle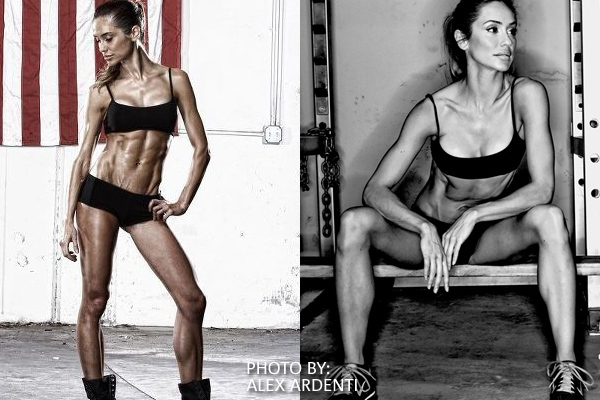 When trying to cut down do you prefer to use HIIT or just normal cardio?
I prefer to perform short and effective workouts with high intensity interval training. I increase the tempo of my run or plyometric movements until I'm breathless, then I slow it down for a short period of time to a slower run or weight sculpting exercises. In 30 minutes or less your muscles and cardiovascular system have been pushed passed their former limits and you never get bored.
I teach a high cardio "Jump" class that is great for burning calories, low impact, and lots of fun.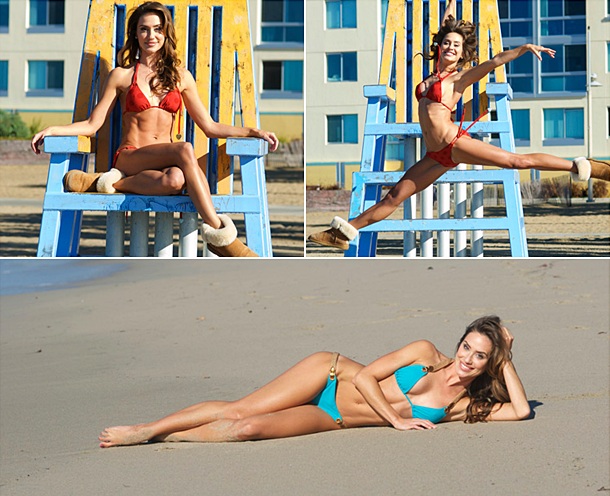 What is your supplementation like?
I love Alpha-Pro Nutrition's, Alpha-Cuts Femme. It provides me all day energy, without draining energy spikes.
I also add liquid supplements to my morning shake including: Omega 369 and B-Complex for hair skin and nails, Aloe and Acidophilus for my stomach, Spirulina and Fiber for lasting energy.
Favorite Quote?
Success is not a result of spontaneous combustion. You must set yourself on fire. – Arnold H. Glasow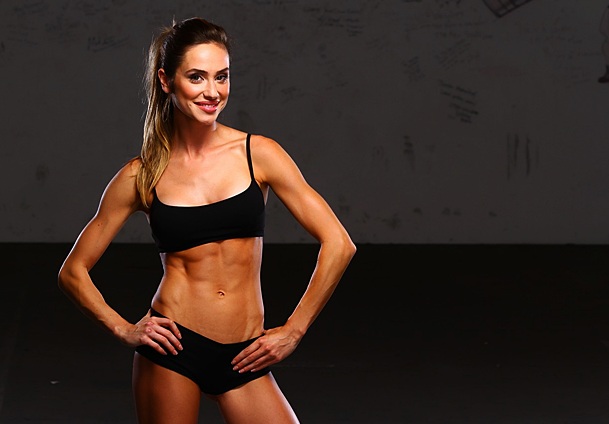 Website: www.ChristineBullock.com
Youtube: http://www.youtube.com/user/christinebullock/videos
Facebook Fan Page: http://www.facebook.com/GoLightlyFitness
Photography: Alex Ardenti – Alphapronutrition.com