How did you get started with bodybuilding?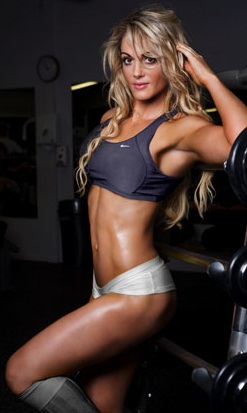 We were living in Denerau Island (Fiji) and my 3rd baby was 4 months old, and my second youngest only 20 months old. I was seriously sleep deprived and because of that, lacked the motivation I desperately needed to get back into shape. One day I looked in the mirror and decided I couldn't put it off any longer, it was time to just start on the journey to getting my body back with the goal being, that I get into the best shape of my life, so naturally the next step was to pick a contest and compete! 6 months later I did my first competition, Dior-Rose was just 10 months old at the time. It was an insane time in my life getting ready for that show, and an achievement on its own to make it to the stage alive. My kids have never needed much sleep and training, cardio and dieting on 5 hours of broken sleep is a killer. Like they say, 'what doesn't kill you makes you stronger'. I did my 2nd competition in 2008, I won my Class, Best Posing Routine & Overall Figure Champion. Finally I knew that the fitness industry and competing was where I was meant to be.
After spending my entire life wondering what the heck I was going to do with my life, I finally knew!! That was a great moment.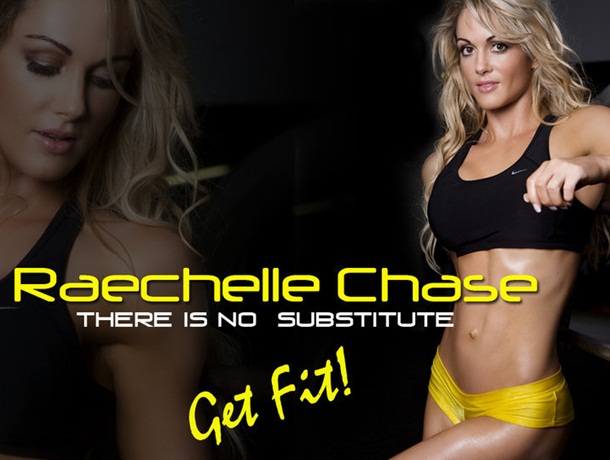 Where does your motivation come from?
I am by nature an impulsive & highly motivated person, totally impatient when it comes to achieving my goals. Competing has taught me that some things you just can't rush. And in the case of competing 'Good things do take time'.
Competing requires a great amount of dedication and I love the personal satisfaction that comes with seeing a competition through to the end and seeing your body improve from show to show.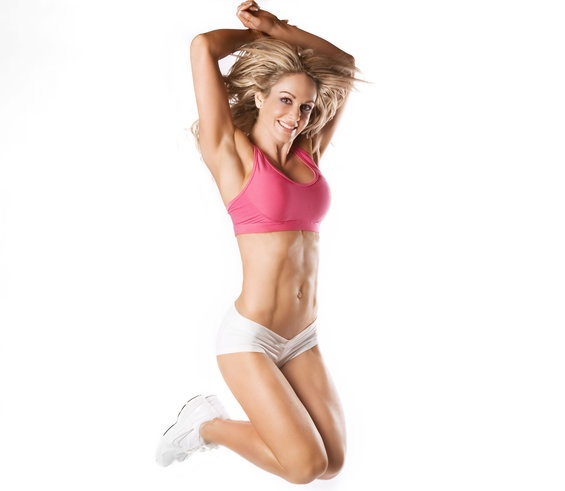 What workout routine has worked best for you?
Training Split: (I always do 4 sets of 10-12 reps for every exercise)
Monday – Quads
Hack Squats or Squats (depending on what I'm in the mood for)
Leg Press
Leg Extensions
Lunges
Tuesday – Shoulders
D/Bell Shoulder Press
Lateral Raises
Rear Delts
Upright Row
Wednesday – Chest
D/Bell Chest Press
D/Bell Fly's
Machine Chest Press
Thursday – Back
Chin Ups
Seated Row
Straight Arm Pulldowns
Bent Over Rows (I love this one)
Friday – Hamstrings
Lying Leg Curls
Seated Leg Curls
Stiff Legged Deadlifts
Lunges
Saturday – Off
Sunday – Biceps/Triceps
Barbell Curl
Machine Curls
D/Bell Curls
Preacher Curls
Skull Crushers (Another favourite exercise)
Tricep Push-downs
Overhead Extensions
Dips or Kickbacks
I also work Abs in every second workout. Cardio differs depending on where I am in my contest prep. Off season I do 30 mins immediately after training. During contest prep I do up to 3 hours a day of cardio.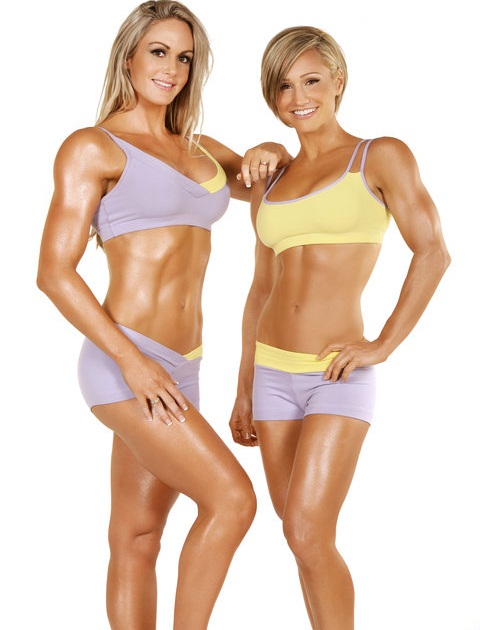 If you have to pick only 3 exercises, what would they be and why?
Chin ups – To help build overall back width.
Squats – To work my entire lower body.
Shoulder Press – To keep my shoulders nice and capped.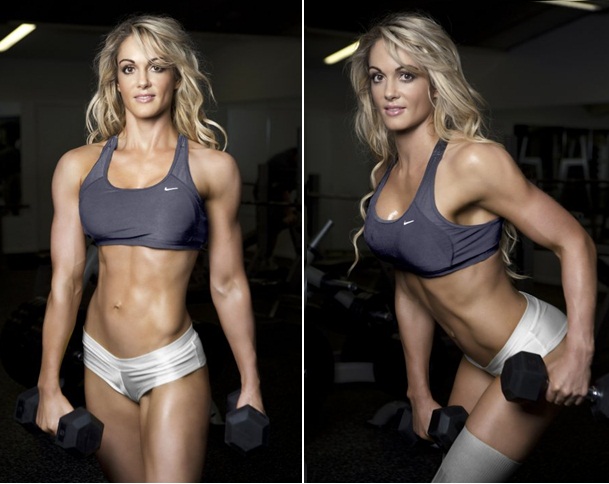 What is your diet like?
I'm constantly altering and tweaking my diet based on the last show and what I think might work better next time. I admit I prefer my diet to be easy and a bit boring so I don't have to do much thinking about what my next meal is going to be. Diet is without a doubt the hardest aspect of getting into contest shape for me. My diet often feels a little like ground hog day! LOL. However, I find that this is the easiest way for me to stick to my eating plan. There is always so much else going on in the home and close to competition time I don't really enjoy the food anyway.
I think of it purely as an energy and growth source.
Meal#1 – Oats, Protein Powder & Blue berries & Raspberries, Strawberries etc
Meal#2 – Sushi (after training)
Meal#3 – 200g Fish or Chicken with Rice
Meal#4 – Protein Shake
Meal#5 – 200g Fish or Chicken & Vegetables
Meal#6 – Protein Shake with Water
During competition prep I substitute shakes for meals, just to make my metabolism work harder to burn the calories. And of course my calories decrease the closer I get to my competition which can be challenging as my cardio generally increases about the same time.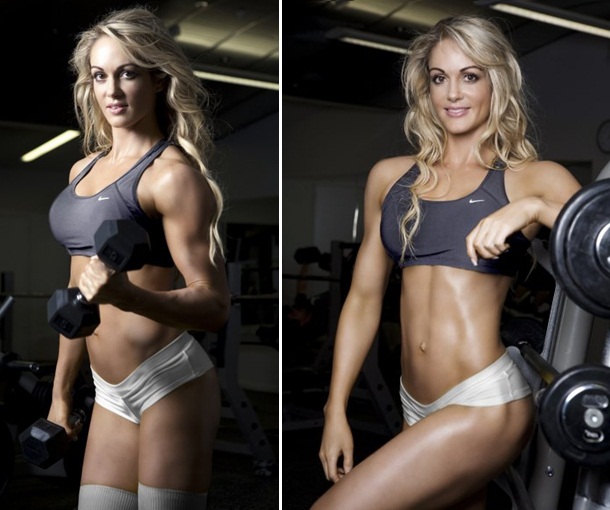 What is your supplementation like?
I am a big believer in supplements and use them to help to stay healthy year round so I can consistently make improvements to my physique. Some of the supplements I take include Fish Oils, Adrenal Stress Support, Zinc, Vitamin D, Vitamin C, and Multi Vitamins. I use Body Ripped Glutamine and Protein Powder year round as a good quality source of protein.
To assist with fat loss leading up to a show I also take L-Carnitine and Body Ripped HGH + ZMA and Thermogen Liquid.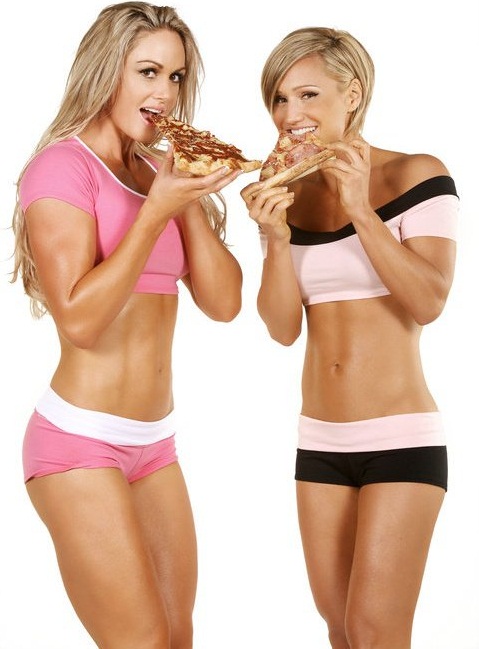 What else have you got going on?
I have just released my DVD 'In it to win it'. I'm excited to be offering it as both a DVD and a digital download, which is great for those of you that don't want to wait for delivery!
The DVD includes my training, cardio styles, diet & supplements, you can find it on the following link.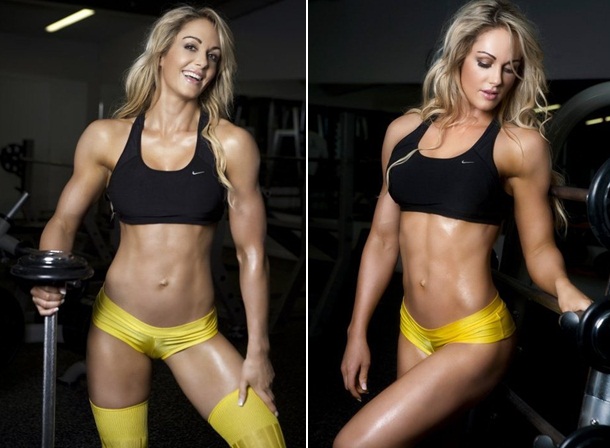 Favorite Quote?
Don't try until you get it right, try until you never get it wrong!
Facebook: http://www.facebook.com/Raechelle-Chase-IFBB-Figure-Pro
Website: www.raechellechase.com