Quick Stats:
Age: 31
Height: 5'10" – 178 cm
Weight: 180 lbs – 82 kg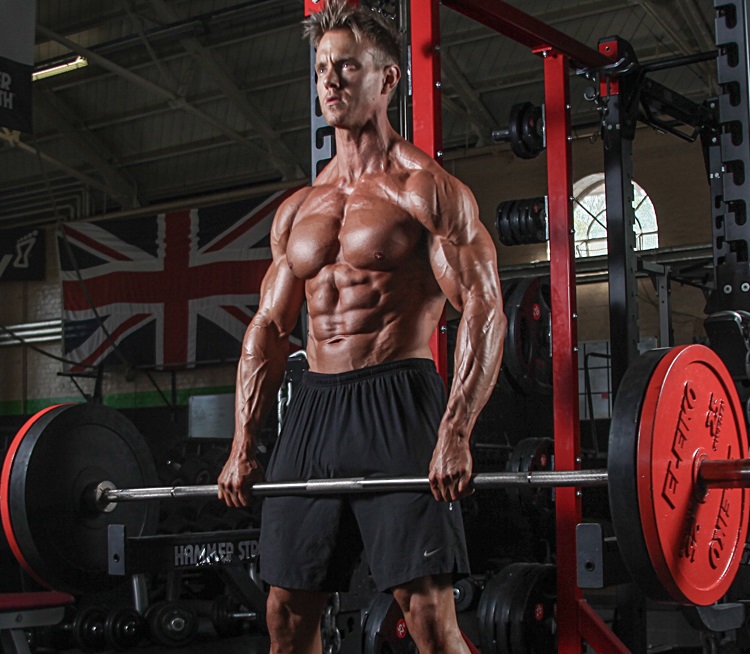 How did you get started with bodybuilding?
When I was 14, I fell off my mountain bike and fractured my shoulder. I was told I needed to strengthen my shoulder and arm after it healed, so I got some old weights and a bench and set it up in my garage. At that time, I really didn't know what I was doing, so I bought my first copy of Men's Health magazine and some other fitness magazines.
After seeing the physiques of the guys on the covers, I knew I wanted to build a huge physique and from that moment on, I became fascinated with lifting weights.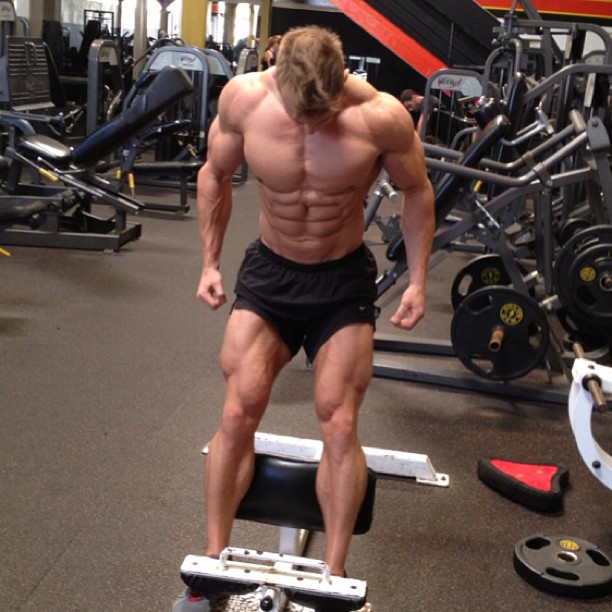 Where does your motivation come from?
I've always had an inner drive. I love being able to change my physique; it's like wearing a badge of honor; people can see how dedicated I am.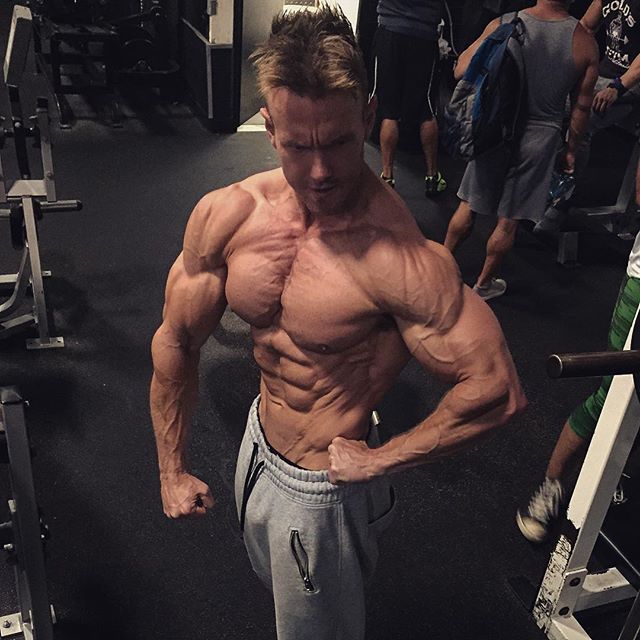 What workout routine has worked best for you?
I've always been a fan of the basic movements, straight sets and going heavy. That's originally how I built my physique. My mentality has always been if it was good enough for the pioneers of bodybuilding, Arnold, Larry Scott and Sergio, then it was good enough for me.
Full Routine:
Monday: Back
Chin Ups 3 x 10
Barbell Rows 4 x 10-12
One-Arm Dumbbell Rows 3 x 8-12
Seated Row 4 x 8-12
Seated Lat Pulldowns 4 x 12-15
Tuesday: Quads/Calves
Barbell Squats 4 x 8-12
Leg Press 4 x 8-12
Hack Squats 3 x 8-10
Walking Barbell Lunges 4 x 15-20 Steps
Leg Extensions: 4 x 12-20
Calf Raise 4 x 15
Single Leg Raise 4 x 15
Wednesday: Biceps/Forearms
Close Grip Pull Ups 3 x 10
Seated Dumbbell Curls 4 x 8-12
Preacher Curl 3 x 10-12
Single Arm Concentration Curls 3 x 10-12
Cable Curl 4 x12-20
Reverse EZ-Bar Curl 3 x 15
Standing Barbell Wrist Curl 3 x 15
Reverse Dumbbell Wrist Curl 3 x 15
Thursday: Deltoids/Calves
Seated Barbell Front Press 4 x 8-15
Seated Dumbbell Arnold Press 3 x 10-12
Bent-Over Rear Delt Fly's 3 x 10-12
Machine Rear Delt Fly's 2 x 15
Dumbbell Lateral Raise 3 x 10-12
Single-Arm Cable Lateral Raise 2 x 15
Leg Press Calf Raise 4 x 15
Seated Leg Press 4 x 15
Friday: Chest/Forearms
Incline Barbell Press 4 x 8-15
Incline Dumbbell Press 3 x 12-10
Flat Bench Press 3 x 12-10
Flat Dumbbell Fly's 3 x 10-12
Cable Fly's 3 x 15
Barbell Wrist Curls 3 x 15
Reverse Dumbbell Wrist Curl 3 x 15
Saturday: Hamstrings/Lower Back
Stiff-Legged Deadlifts 4 x 8-15
Lying Leg Curl 3 x 10-12
Vertical Leg Press 3 x 10-12
Seated Leg Curl 3 x 10-12
Good Mornings 3 x 12-15
Weighted Hyper Extension 3 x 12
Reverse Hyper Extension 3 x 12-15
Sunday: Triceps/Traps
Lying Tricep Extensions 4 x 8-15
Cable Pressdown 3 x 10-12
Single Arm Overhead Dumbbell Extension 3 x 10-12
Cable Kickbacks 3 x 15
Barbell Shrugs 4 x 8-15
Smith Shrugs 3 x 10-12
Lying Front Bar Raise 3 x 10-12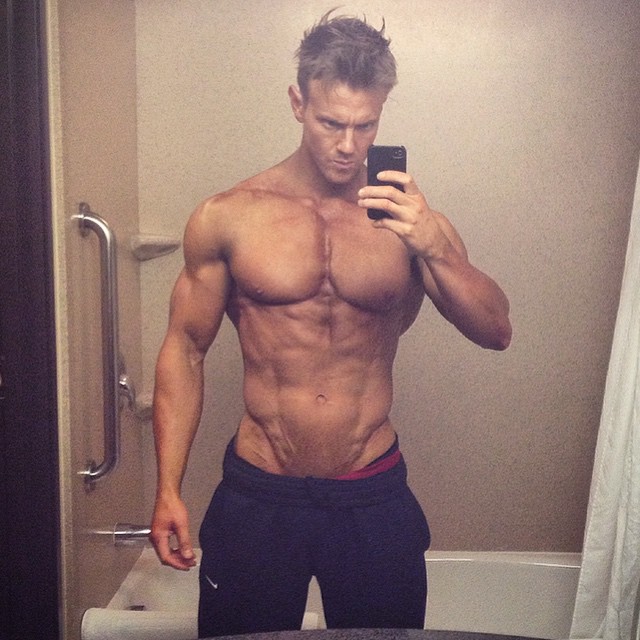 If you had to pick only 3 exercises what would they be and why?
Preacher Curls: I feel I really get a full range of motion and a good stretch in the biceps with this exercise.
Chin Ups: Are a staple in my back routine. I perform them as a warm up and prefer them over the seated lat pulldown.
Leg Press: The leg press allows me to load a lot of weight without placing stress on my lower back. I warm up on squats and go reasonably heavy, but it's on the leg press where I truly reach failure on leg day!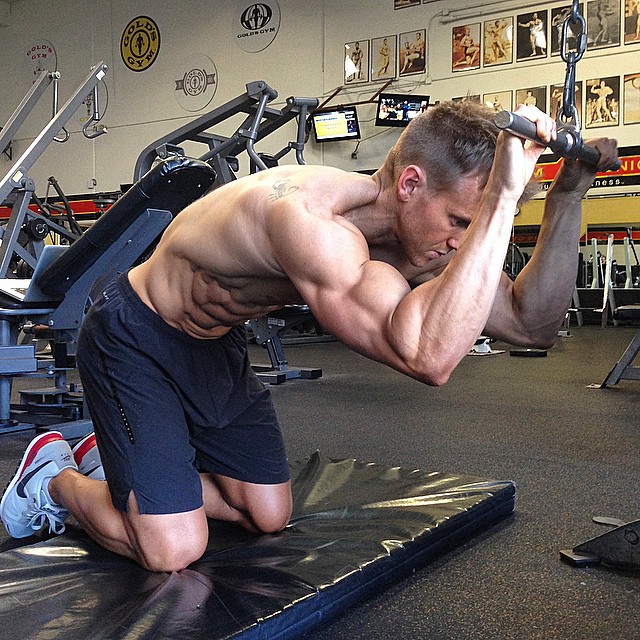 What is your diet like?
My diet currently consists of about 45% protein, 35% carbs, and 20% fats. I typically consume a little under 3,000 calories a day. I never plan on a cheat or a refeed, but sometimes I'll have one if I go out with friends. My only rule of thumb is not to 'overeat.' And honestly, I'd rather have sushi or curried chicken and rice over a burger any day!
Daily Diet:
Meal 1: 7 Egg Whites, 1 Whole Egg, 2 tablespoons Cottage Cheese, 2 ½ ounces Brown Rice, Portabella Mushrooms and 2 tablespoons Salsa
Meal 2: 7 ounces Chicken Breast, 5 ounces Yam or Sweet Potato, 1 cup Broccoli, 1 cup Spinach and 1 teaspoon Flaxseed Oil
Meal 3: 3 ½ ounces Salmon, 6 Egg Whites, 2 ounces Brown Rice, 1 cup Kale and 1 cup Green Beans
Meal 4: 6 ½ ounces Ground Turkey, 2 ounces Brown Rice, ¼ Avocado, 1 cup Green Beans and 1 cup Broccoli
Meal 5: 1 scoop Whey Protein and 2 ½ ounces Dates
Meal 6: 2 ½ ounces Ground Turkey, 1 ½ ounces White Rice, 1 teaspoon Flaxseed Oil, 1 cup Green Beans and 1 cup Asparagus
Meal 7: 5 ounces Cottage Cheese, 1 scoop Casein, ½ ounce Almond Butter and Stevia Extract mixed in blender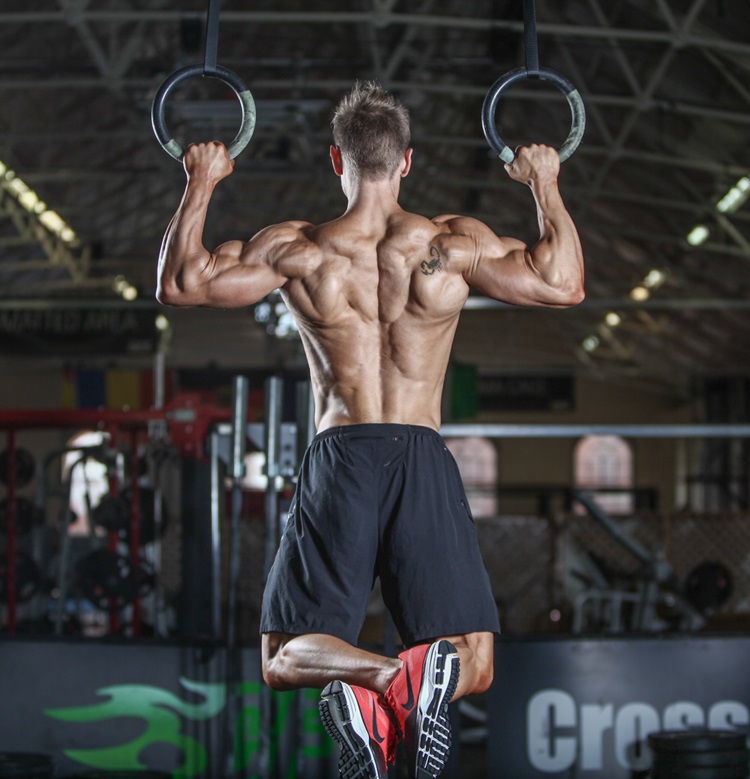 When trying to cut down do you prefer to use HIIT or just normal cardio?
I prefer steady state cardio (LISS). Typically, I do 40 minutes on the elliptical or a high incline on the treadmill. HIIT not only drains me, but also makes me hungrier.
I also like to go for a run in Santa Monica, or take my dog Lola hiking in the hills.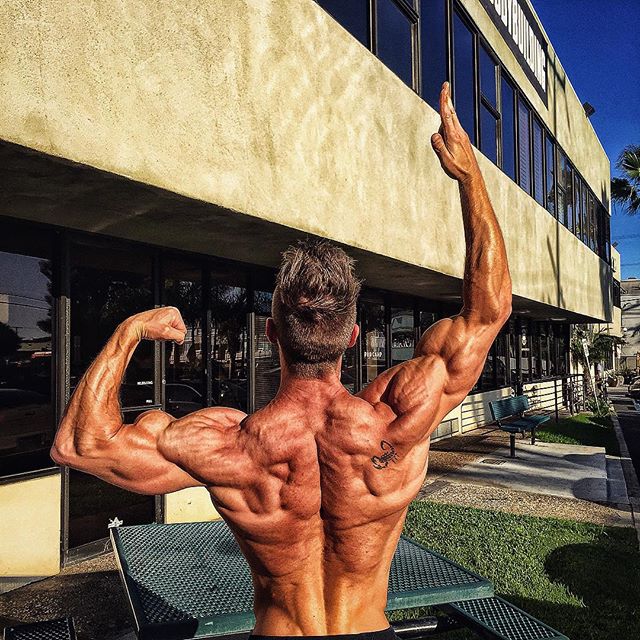 What is your supplementation like?
Fat Burner
Glutamine
BCAA's
Acetyl L-Carnitine
CLA's
Whey, Egg or Beef Protein
Multivitamin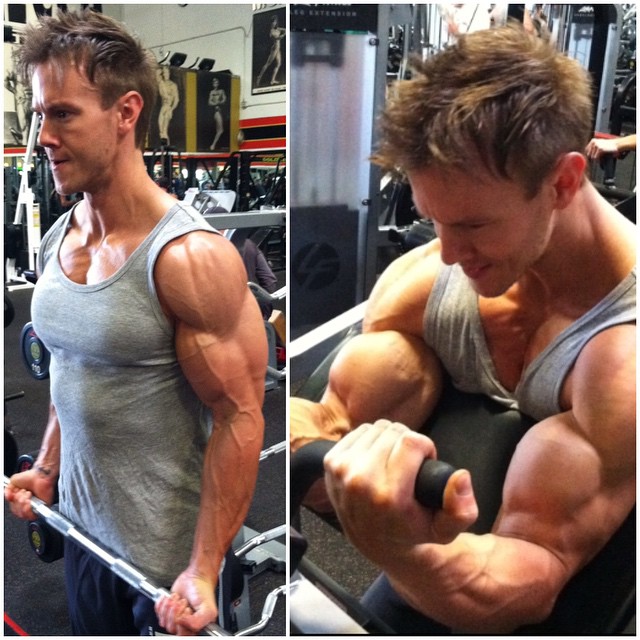 Favorite Quote:
"It's not about counting every rep; it's about making every rep count!"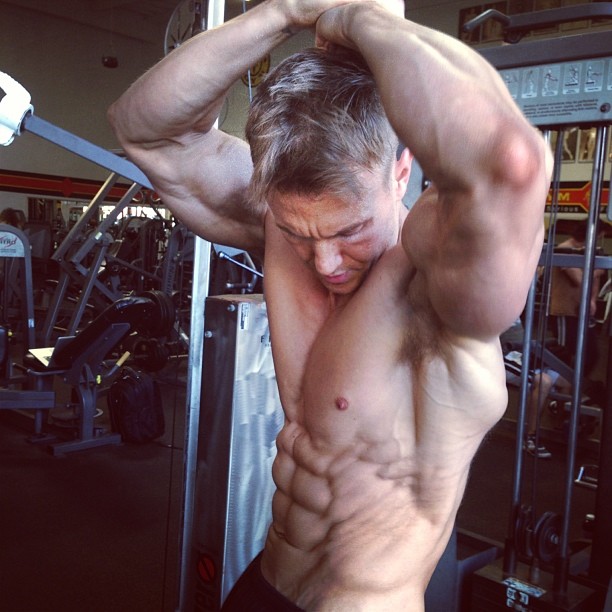 Website: www.robrichesfitness.com | www.robriches.com
Instagram: https://instagram.com/robrichesfitness/
Facebook: https://www.facebook.com/RobRichesFitness