Quick Stats:
Age: 26
Height: 6'1" – 185 cm
Weight: 198 lbs – 90 kg
What was your lifestyle like prior to your transformation?
I was brought up in the US from a young age although originally from London. Having moved around a lot, finding the right direction and what I wanted to achieve in life was tough. Things changed when I moved back to London and joined a gym. From there I slowly started to learn and tried new things by observing others. I still train in the same gym I walked into as a 9 stone guy in 2009. Since being involved in BodyPower in April 2013, my commitment and enthusiasm for being an active part of the fitness industry took on a new direction as my energy levels and motivation grew.
I realized I could share my experiences and demonstrate how, with commitment and determination, anyone can dramatically increase their fitness levels and change their outlook on life.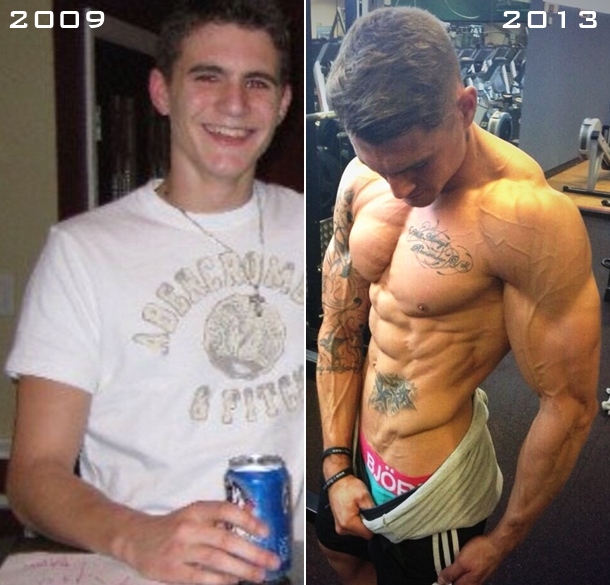 What motivates you to keep going and push harder?
The feedback and support I get from everyone on social media has been amazing! It's a two way street, I motivate them and they motivate me.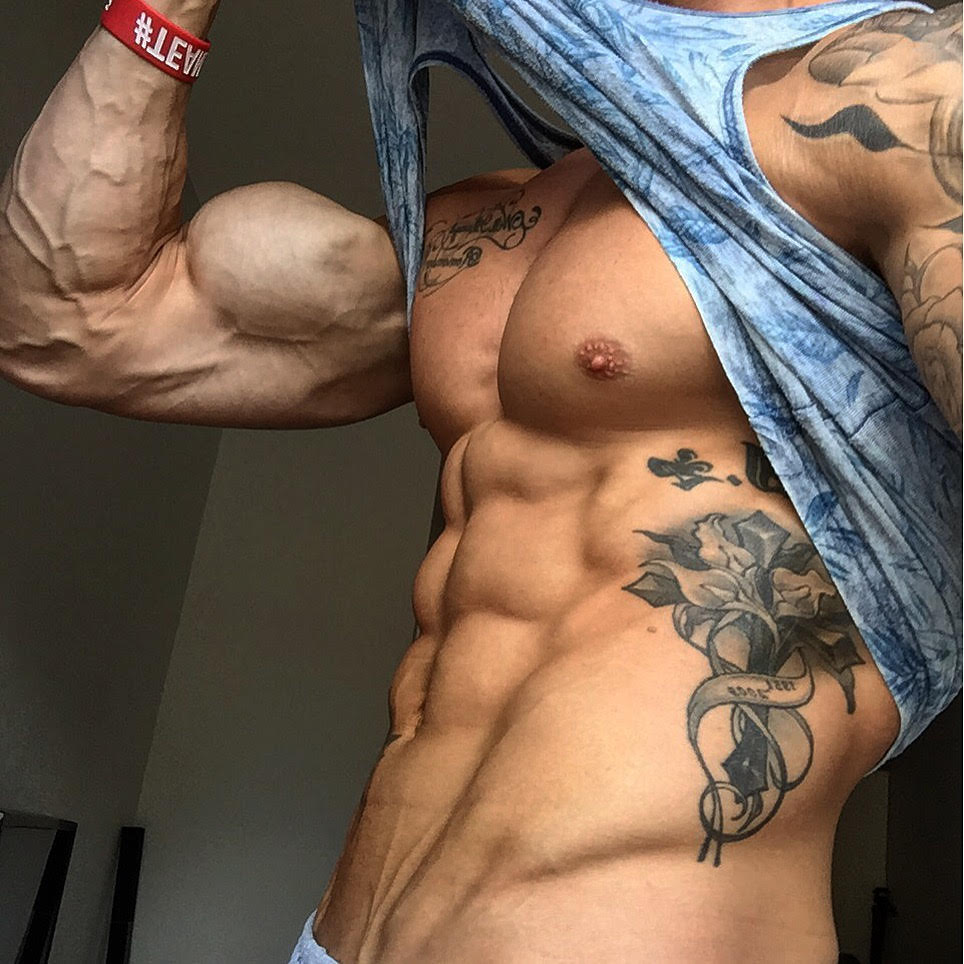 What is your next goal? Where do you see yourself this time next year?
I am working towards owning and operating a full scale gym. This will be my main focus for the next year, but I wouldn't say a competition is out of the question either!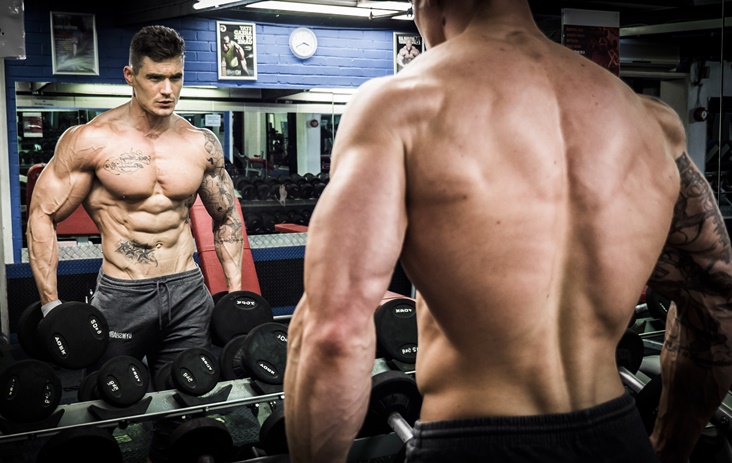 What is your current training philosophy?
Right now, I am focusing on building more muscle and bringing up my weak areas. I plan to build more muscle before I do another cut.
Full Routine:
Monday: Chest/Biceps
Flat Bench Press 4 x 10
Dumbbell Fly 3 x 10-12
Decline Dumbbell Press 4 x 10
Cable Fly 3 x 10-12
EZ-Bar Curl 4 x 10
Cable Robe Curls 3 x 10-12
Tuesday: Quads/Hamstrings
Leg Extension 4 x 10
Squats 4 x 10
Leg Press 4 x 10
Leg Curl 3 x 10
Deadlifts 4 x 10
Leg Curl 4 x 12
Wednesday: Abs
Decline Bench Oblique Crunch 4 x 12-15
Hanging Leg Raise 5 x 12-15
Cable Rope Crunch 3 x 20
Ab Machine 3 x 25-30
Thursday: Back/Triceps
Seated Row 3 x 10
T-Bar Row 4 x 10
Upper Back Row 3 x 12
Lateral Pulldown 4 x 10
Single Arm Close Grip Pulldown 3 x 12
Bench Dips 4 x 10
Dumbbell Overhead Extension 3 x 12
Cable Rope Extension 3 x 12
Friday: Shoulders/Traps
Dumbbell Shoulder Press 3 x 10
Arnold Press 4 x 10
Smith Machine Shoulder Press 3 x 12
Lateral Raise 3 x 12
Rear Delt Raise 3 x 12
Smith Machine Shrugs 4-5 x 12
Saturday: Cardio/Abs
Lower Crunch 3 x 15-20
Hanging Leg Raise 3 x 15-20
TRX or Normal Squat Thrusts 3 x 20-30
Swiss Ball Crunch 3 x 15-20
Russian Twist 3 x 20-30
V-Sit Crunch 3 x 15-20
Bicycle Crunch 3 x 20-30
Mountain Climbers 3 x 20-30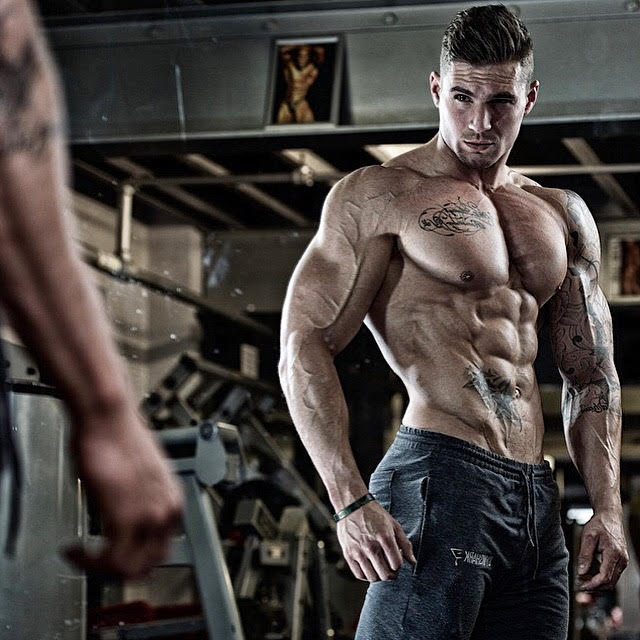 Favorite form of cardio?
I use HIIT to shed stubborn body fat for contest prep and when I'm cutting. Spinning is ideal for this because it allows a smooth transition between high intensity and resting phases.
Describe your cardio routine:
I perform 20 minutes of cardio. I warm up for 5 minutes and slowly increase the speed to a working heart rate of 50% max effort.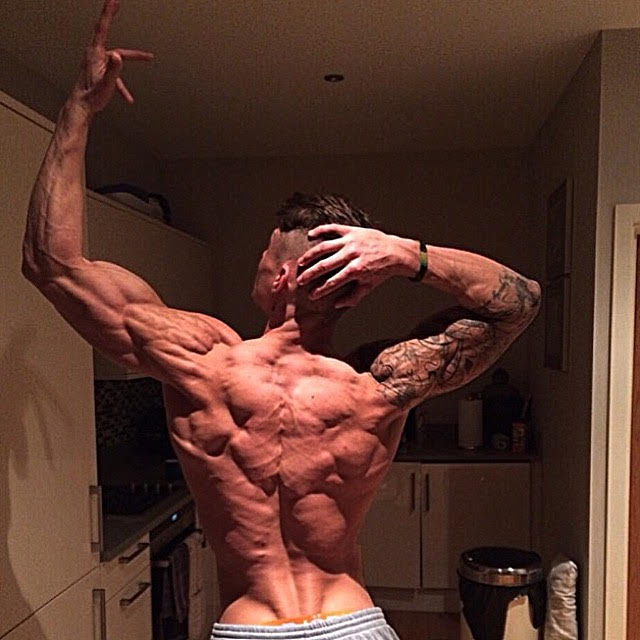 What is your approach to nutrition?
I keep it clean and simple. Eating clean 90% of the time makes a huge difference in my ability to keep my body fat down while I am bulking or cutting.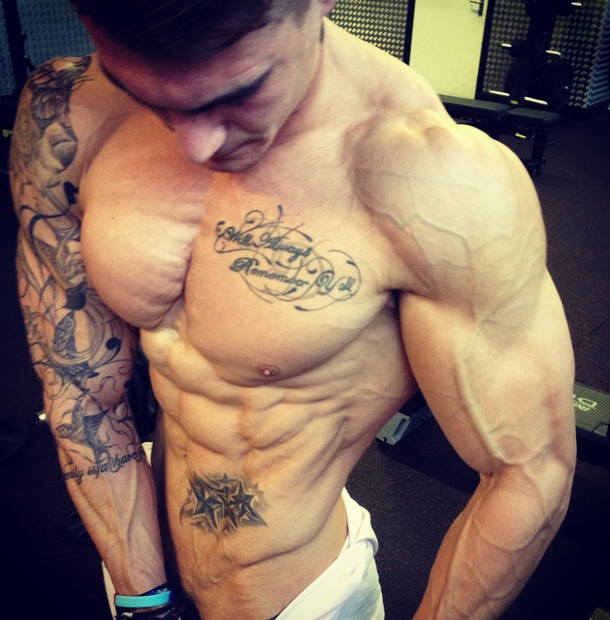 Do you bulk and cut or stay lean year round?
I rotate between bulking and cutting. Being a hard gainer, I'm always striving to build more muscle mass during the winter. My main bulk runs from November through February. Then, I make the transition to a cutting phase. I usually aim for an event in May, so I try to plan my cut accordingly.
Daily Diet:
Weights are dry/raw measure.
Meal 1: 2 ounces Oats, 1 Scoop Whey, 4 ounces Skim Milk, 4 ounces Water and 1 tablespoon Peanut Butter
Meal 2: 2 Whole Eggs and 3 Egg Whites
Meal 3: 3 ounces Almonds and 3 0unces Blueberries
Meal 4: 8 ounces Ground Turkey Breast, 4 0unces Onions, 4 0unces Peppers, 8 0unces Sweet Potato, 3-4 ounces Green Beans and 1 teaspoon Coconut Oil
Meal 5: 1 Apple and 2-3 tablespoons Peanut Butter
Meal 6: 3 ½ ounces Tuna and Salad
Meal 7: 7 ½ ounces Chicken Breast, 6 ounces Brown Rice, 2-3 ounces Snap Peas, 4 ounces Onions and 4 0unces Peppers
Meal 8: 1 Scoop Whey and 5-6 0unces Cottage Cheese or Fat-Free Greek Yogurt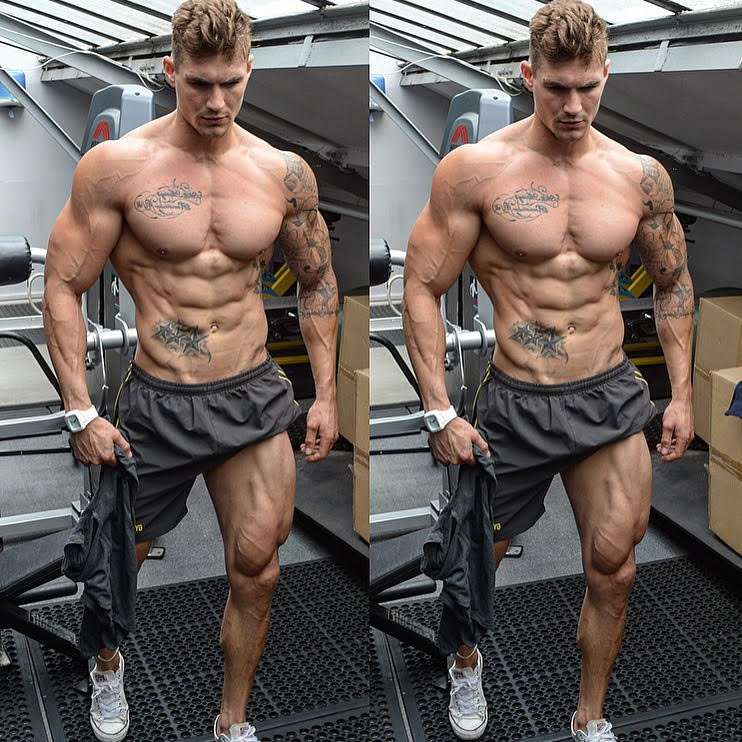 What are your best 3 tips for someone looking to reach their goal physique?
No excuses, train hard!
Nutrition is key!
Have a structured routine and be consistent.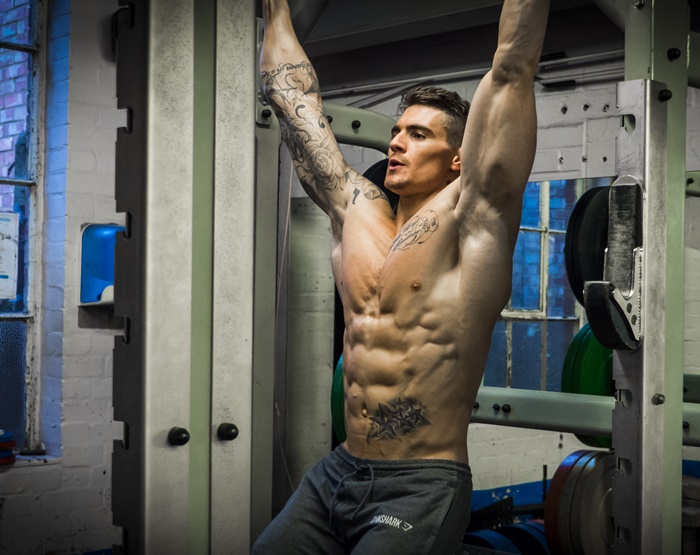 Favorite Quote:
"The worst thing I could be is the same as everyone else." "I'd hate that." – Arnold Schwarzenegger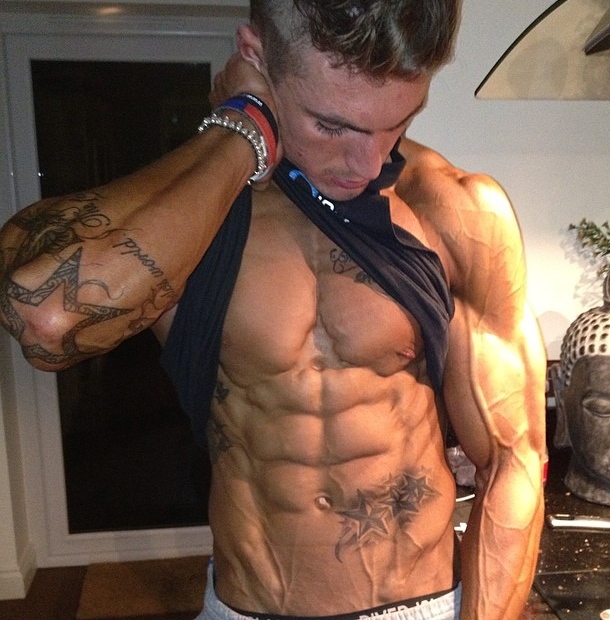 Facebook: https://www.facebook.com/DickersonRoss
Instagram: https://instagram.com/dickersonross/
Website: http://www.dickersonross.com/