Quick Stats:
Age: 29
Height: 5'9" – 175 cm
Weight: 209 lbs – 95 kg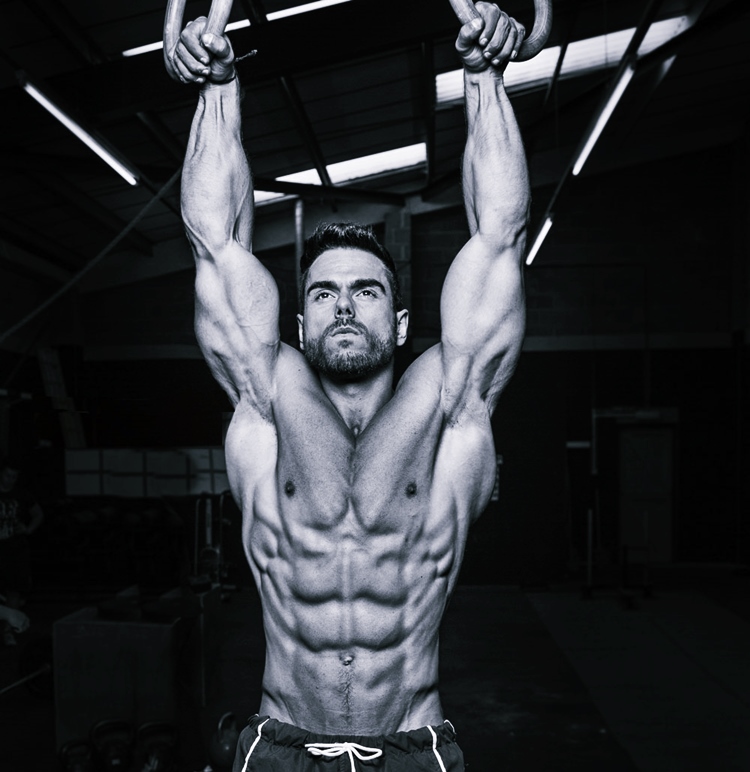 How did you get started with bodybuilding?
I grew up in a fitness minded family. When I was 14, I started playing water polo for the Great Britain Junior Squad and I got promoted to the senior squad. Although I was physically strong, playing at senior level was a whole new experience. During my first year, I got bullied in the pool by guys that were much bigger than me.
I realized I needed to do strength training to get stronger if I was going to have longevity in the sport so I got stronger and the rest was history!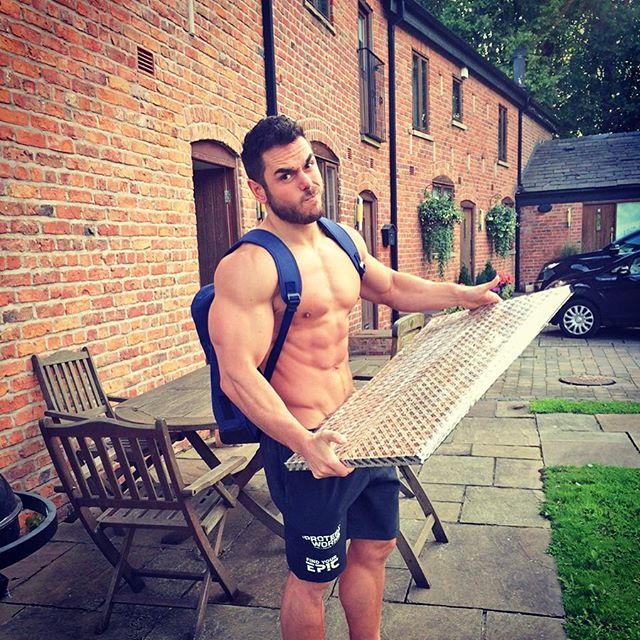 Where does your motivation come from?
For me, shedding fat and building muscle motivates me. It's a continual self-experiment.
I've also been lucky enough to train with some amazing athletes and work alongside some truly inspirational coaches.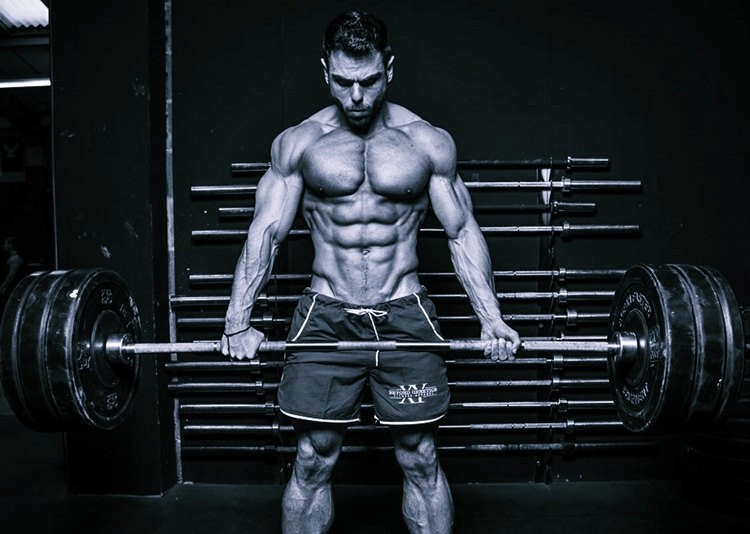 What workout routine has worked best for you?
I often work 18 hour days.
For this reason sticking to a plan would actually be impossible for me. So I've learned to be completely adaptive with my training and nutrition. For instance one day (if I have time) I will throw some Olympic lifts around with plenty of rest between sets working hard on biomechanics, mobility and kinetic chain of energy during the lifts. If I have no equipment I'll find a tree and throw some gymnastic rings over it and work on some time under tension, gymnastic conditioning.
Then if I do have the luxury of a gym I'll probably go old school and do some German volume training, 5×5 or even some isolation work (maybe even throw in some Kaatsu/occlusion training which is a form of blood restriction conditioning invented in Japan in the 1970's).
It's at this point I usually receive a blank look from people who don't understand my completely adaptive training protocol. But I usually respond with an awesome quote from a hero of mine, the American essayist Ralph Waldo Emerson who said, "As to methods there may be a million and then some, but principles a few. The man who grasps principles can successfully select his own methods." Basically if you understand "principles" (laws of adaptation, physiology and physics) you can make your own "methods".
Full Routine:
Monday: Legs/Calves
Squats 4 x 8
Front Squats 5 x 5
Lunges 4 x 20
Calf Raises 5 x 10
Tuesday: Arms/Abs
Seated or Standing Barbell Curl 5 x 10
Hammer Curls 5 x 10
Weighted Dips 5 x 10
Cable or Band Paloff Holds 3 x 1 Minute Holds
Weighted Leg Raise 5 x 10
Wednesday: Rest
Thursday: Shoulders
Clean and Press 4 x 8
Shoulder Press 5 x 5
Side Delt Lateral Raises 5 x 10
Front Delt Raises 5 x 10
Friday: Back
Snatch 4 x 8
Deadlift 5 x 3
Pull Ups 5 x 5
Single Bent-Over Row 5 x 10
Saturday: Chest/Triceps
Bench Press 5 x 5
Dumbbell Fly's 5 x 5
Close Grip Bench Press 5 x 10
Tricep Pushdowns 10 x 10
Sunday: Rest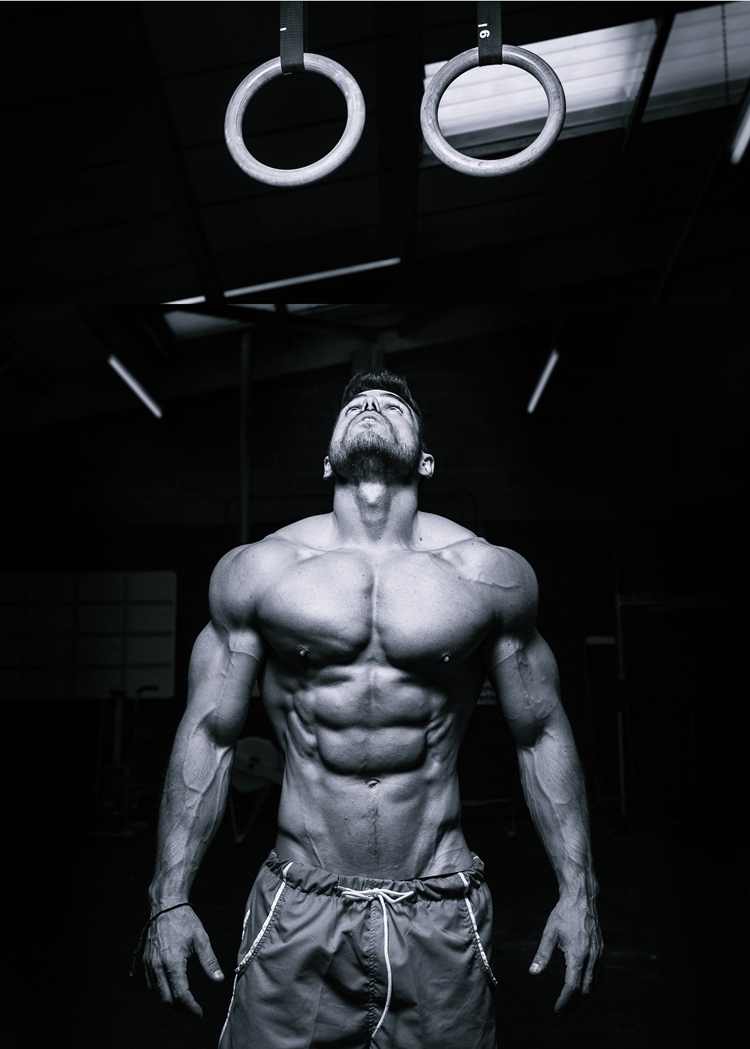 What is your nutritional philosophy?
Basically the diet doesn't matter. Sticking to it does! One of my favorite principles is "train big, eat bigger!"
Do you bulk and cut or stay lean year round?
Good question and personally I remain lean all year round. Mainly because I think it should be a lifestyle and not some seasonal venture that people adopt when the summer time comes round.
Daily Diet:
Meal 1: Black Coffee, 1 teaspoon of Coconut Oil and 1 Pinch Stevia
Meal 2: 3 ½ ounces of Lean Organic Minced Beef, 2 Stuffed Peppers and Mixed Greens
Meal 3: 3 ounces of Chicken, Avocado Salad, Pine Nuts, 1 teaspoon of Olive Oil and 1 teaspoon of Coconut Oil
Meal 4: 3 ½ ounces of Chocolate Balsamic Glazed Pork Ribs
Meal 5: Lemon and Berry Protein Loaf
Meal 6: 7 ounces of Quark Cheese, Natural Yogurt and Cinnamon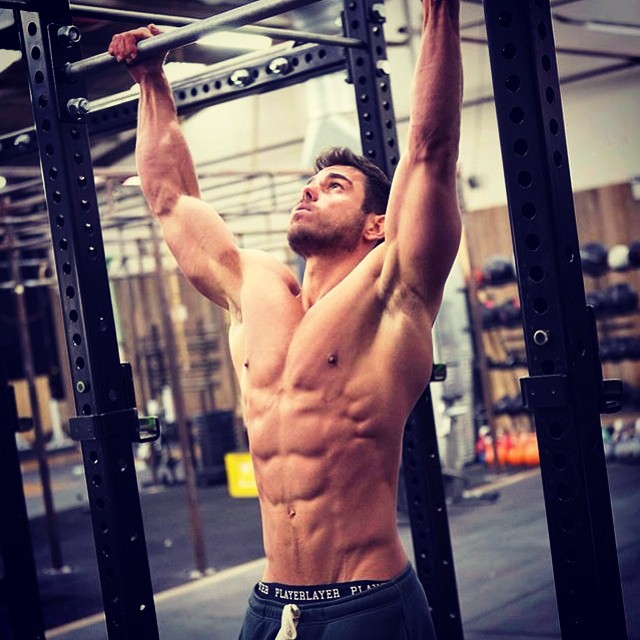 What is your supplementation like?
Protein
Creatine
Vitamin D3
Fish Oil
Who are your heroes and sources of inspiration?
Without doubt my hero has to be Bruce Lee. Just because of his commitment to pushing the boundaries of the human body. I love his quote, "If you always put limits on everything you do, physical or anything else. It will spread into your work and into your life. There are no limits.
There are only plateaus, and you must not stay there, you must go beyond them." It summed him up as a person and he was an absolute pioneer of physical excellence who paved for people like me and others in the fitness industry.
Equally, Arnold Schwarzenegger. Mainly because before him bodybuilding was seen as this incredibly niche, specialist sport that existed behind closed doors in these gyms inhabited by iron-lifting monsters.
With complete determination he crossed barriers, broke prejudices and like Bruce Lee blazed a trail for many who followed him. He too was an absolute pioneer of human physical excellence.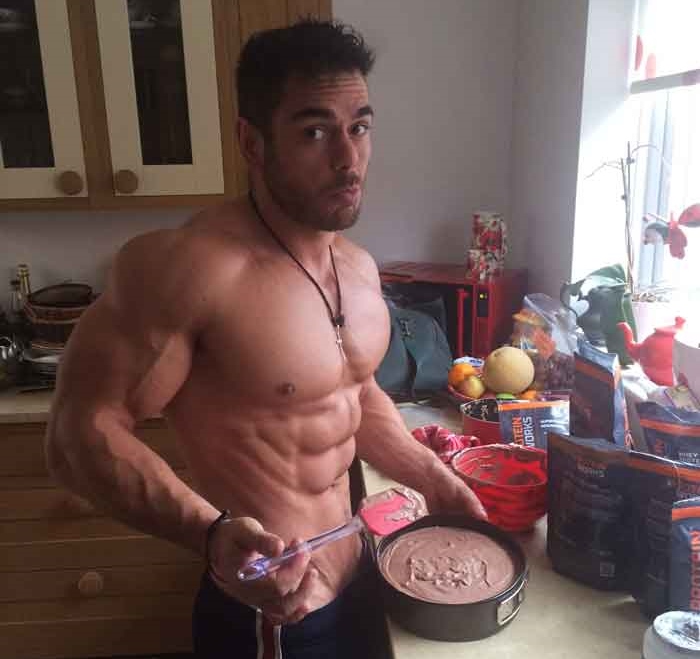 Favorite Quote?
"The only thing I know for certain is, I know nothing." – Socrates
Photo Credits: http://www.rihuphoto.co.uk/
Instagram: https://instagram.com/rossedgley/
Facebook: https://www.facebook.com/rossedgleywriter
Website: www.rossedgley.com