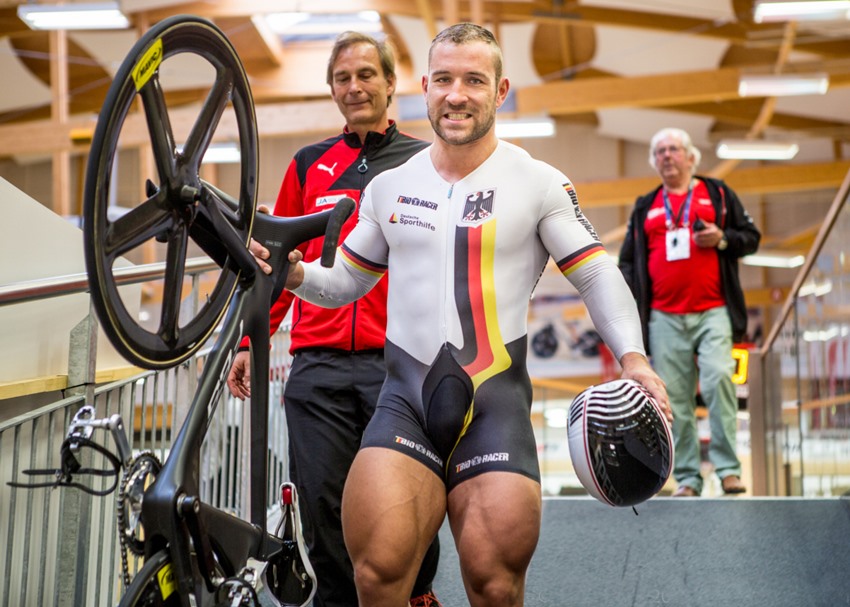 German cyclist Robert Forstemann is not a bodybuilder by trade yet has such freaky quad development that his thighs could rival those of legendary Tom Platz. Each one of his thighs measures a whole 29 inches, bigger than many people's entire waist circumference.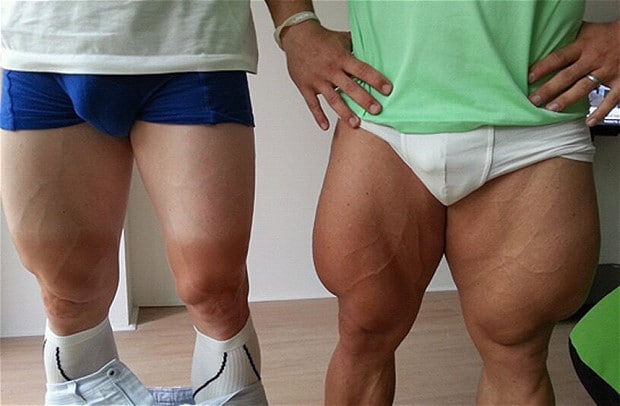 Forstemann's legs broke the internet during the 2012 Summer Olympics in London as a picture of him next to his Olympic teammate Andre Greipel went viral and was re-tweeted thousands of times. It shows them both side by side in their briefs, yet Greipel who himself has great quad development looks more like an average untrained civilian when standing next to Mr. Quadzilla.
Robert Forstemann Vs. Toaster: Can He Power It?
In 2015 Forstemann's legs were put to the test when he used his quads to generate power for a bread toaster.
The purpose of the experiment was to bring awareness to the amount of energy and power necessary to operate a 700w bread toaster. In the end Forstemann's 29 inch thighs were enough to toast the bread, as he managed to generate 0,012kWh before falling to the floor exhausted, gasping for air.
The experiment run by Nathan Grossman from the Stockholm Academy of Dramatic Arts concluded that it takes 1 Robert Forstemann to toast a slice of bread, 180 Roberts to power a car and 43,000 Roberts to power an airplane.
Gallery