Quick Stats:
Age: 28
Height: 5'4" – 166 cm
Offseason Weight: 119 lbs – 54 kg
Stage Weight: 110 lbs – 50 kg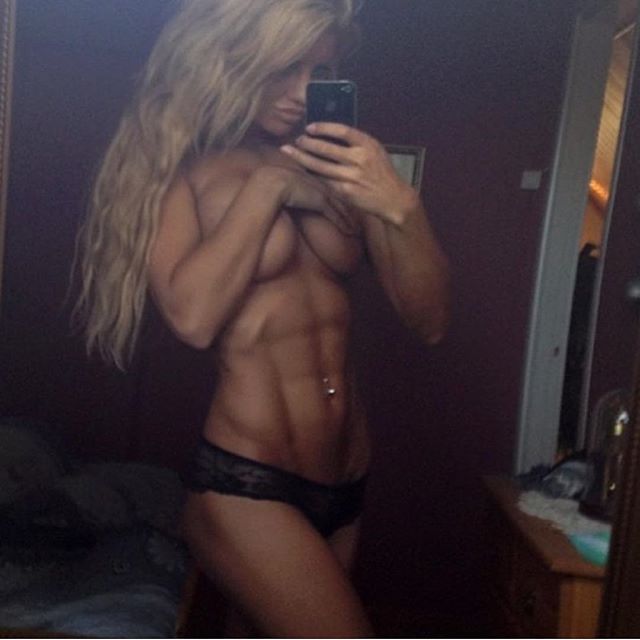 How did you get started with bodybuilding?
I started weight training about 3 years ago. Before that, I worked as a model and hostess. I travelled a lot throughout Sweden working in various night clubs. I ate too much bad food and drank alcohol; I eventually got tired of that lifestyle.
I decided that I wanted to be healthier and stronger, so I changed my lifestyle completely, and that's when I started eating healthy and training with weights.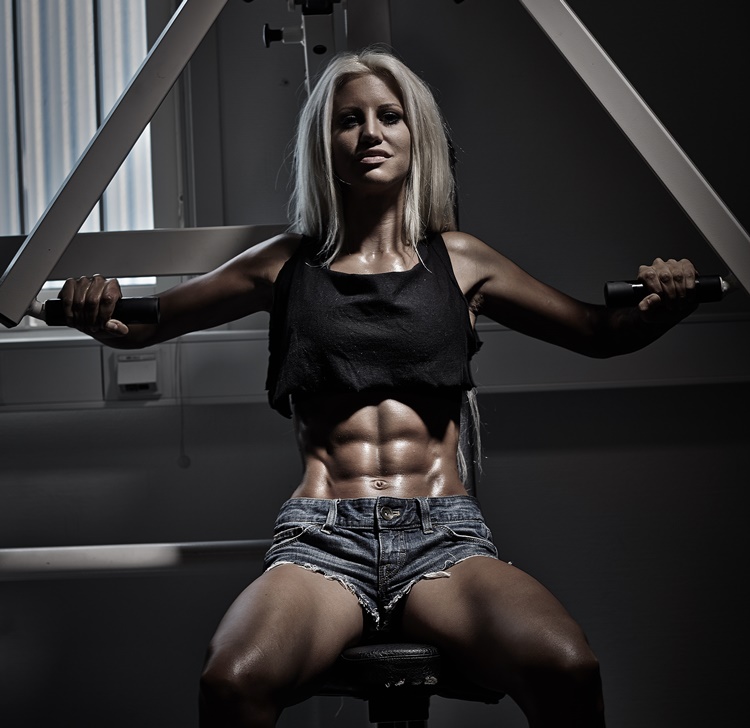 Where does your motivation come from?
I've always been a competitive person, and I decided pretty fast that I wanted to compete in Bikini Fitness.
Competing on stage has been my biggest motivation to train hard and eat well.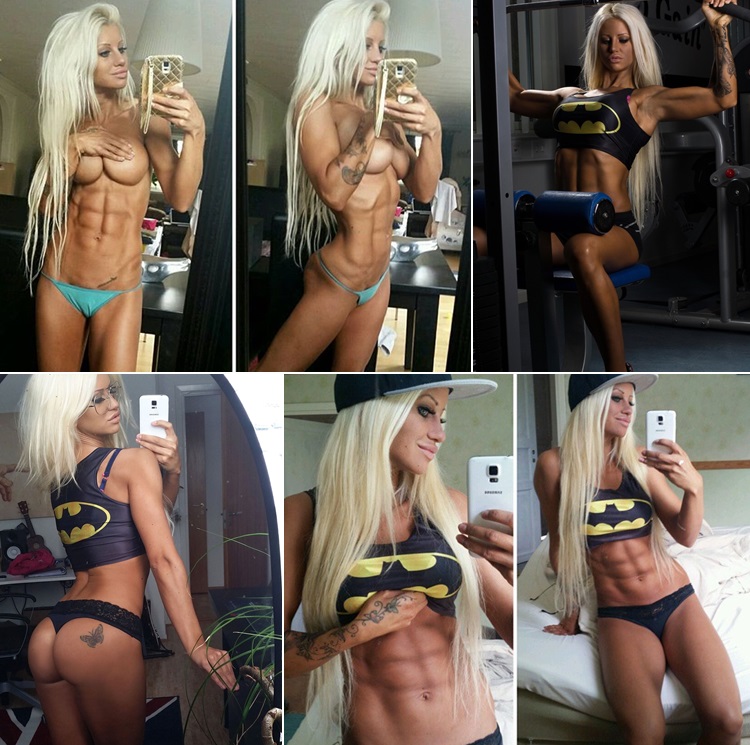 What workout routine has worked best for you?
Lifting heavy 4 days a week has worked best for me. I hit two muscle groups a day.
Full Routine:
Day 1: Legs
Barbell Squats 4 x 10-12
Deadlifts 4 x 10-12
Leg Extension 4 x 10-12
Leg Curl 4 x 10-12
Hip Thrust 4 x 10-12
Day 2: Shoulders/Chest
Standing Barbell Military Press 4 x 10-12
Side Lateral Raises 4 x 12
Reverse Machine Fly's 4 x 10-12
Machine Bench Press 4 × 10-12
Day 3: Back/Abs
Band Assisted Pull Ups 4 x 15
Wide Grip Pulldown 4 x 12
Seated Cable Row 4 x 12
Back Extensions 4 x 12
Ab Crunch Machine 4 x 12
Hanging Leg Raise 4 x 12
Cable Crunch 4 x 12
Day 4: Biceps/Triceps
Alternating Hammer Curls 4 x 12
Cable Preacher Curl 4 x 12
Decline Dumbbell Extensions 4 x 12
Dip Machine 4 x 12
Pushdowns 4 x 12
Day 5, 6 & 7: Rest Day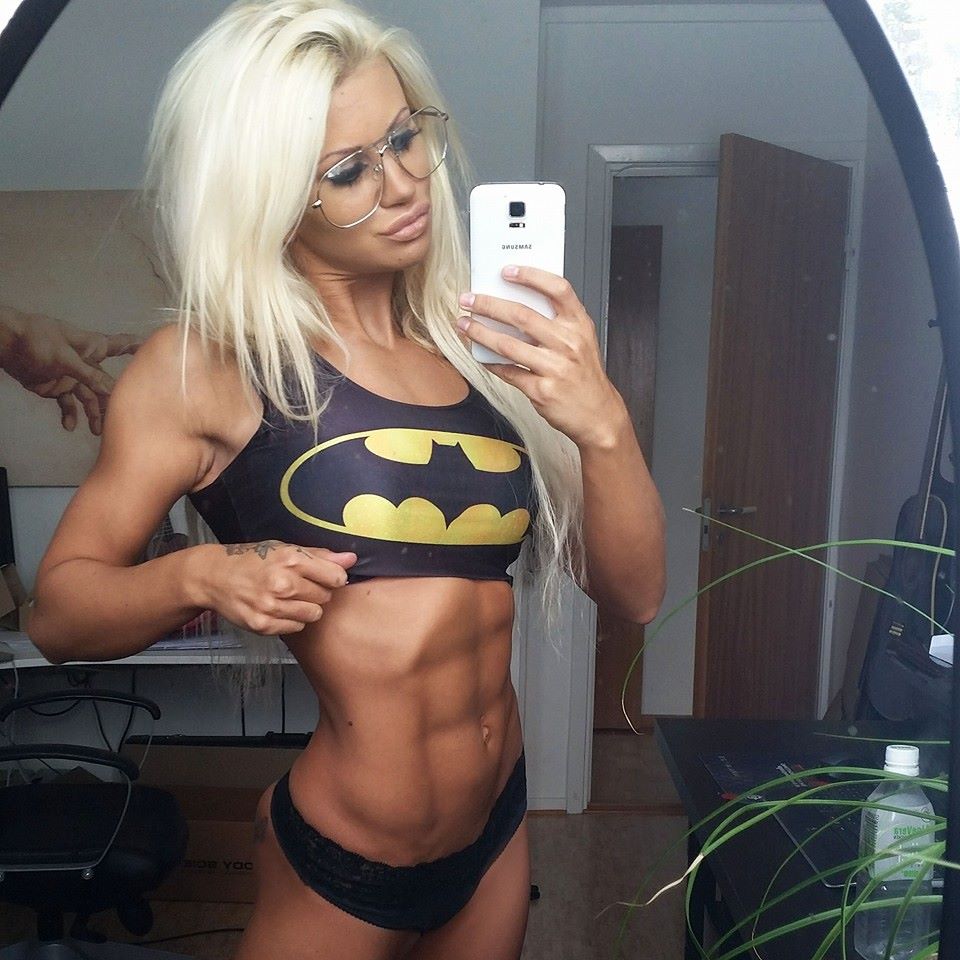 If you had to pick only 3 exercises what would they be and why?
Squats: I love squats because I really feel that it's the best exercise to build my legs and glutes.
Deadlifts: They train my entire body, and it is an amazing exercise for my back, glutes and hamstrings.
Ab Machine: I think it's great to have a really toned stomach, so therefore I love this machine, and I love the burn!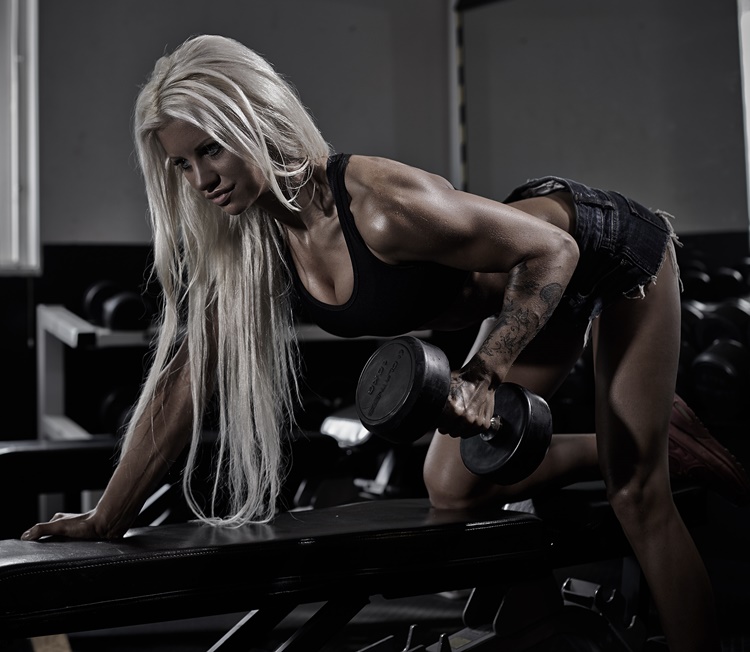 What is your diet like?
I think it is a pretty standard, 'bodybuilding diet.' Here's what my diet tends to look like. As I start to get closer to a competition, changes are made.
Daily Diet:
Meal 1: ¼ cup Oatmeal, 1 ounce Whey, 1 tablespoon Almonds and ¼ cup Frozen Raspberries
Meal 2: 1 ounce Whey
Meal 3: 5 ounces Chicken Breast or 4 ounces 5% Ground Beef, 5 ounces Shrimp or 7 ounces Cod, ¼ cup Plain Rice or 1 cup Potatoes and 5 ounces Vegetables and 1 ounce Whey in water
Meal 4: 1 ounce Casein, ¼ cup Almonds and 2 ounces Frozen Raspberries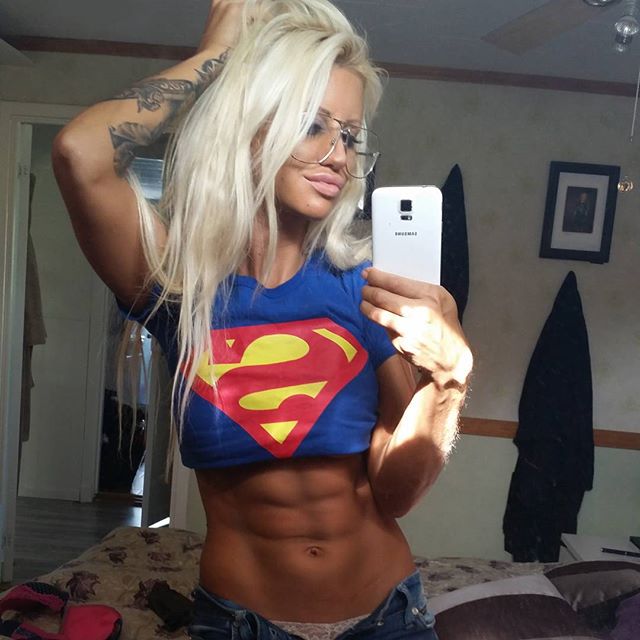 What's the one food you couldn't live without? And as it gets closer to a competition, how do you handle food cravings?
I couldn't live without shrimp, crayfish and cheese; it's the tastiest thing I know! It might not be counted as food, but that's what I get a craving for. I control my cravings pretty well because I allow myself to have a cheat day once a week and eat whatever I want, as long as I am on track with my progress.
My cheat day gets me motivated to follow my eating plan and train hard the rest of the week, and I look forward to having my 'reward' on Saturdays.
What's the one thing you look forward to treating yourself to after a competition?
When I'm preparing for a competition, I always yearn to be spontaneous and eat out whenever I want without having to carry lunch boxes everywhere.
So right now my focus is on a really juicy burger and a smokey whiskey, next weekend after my next competition.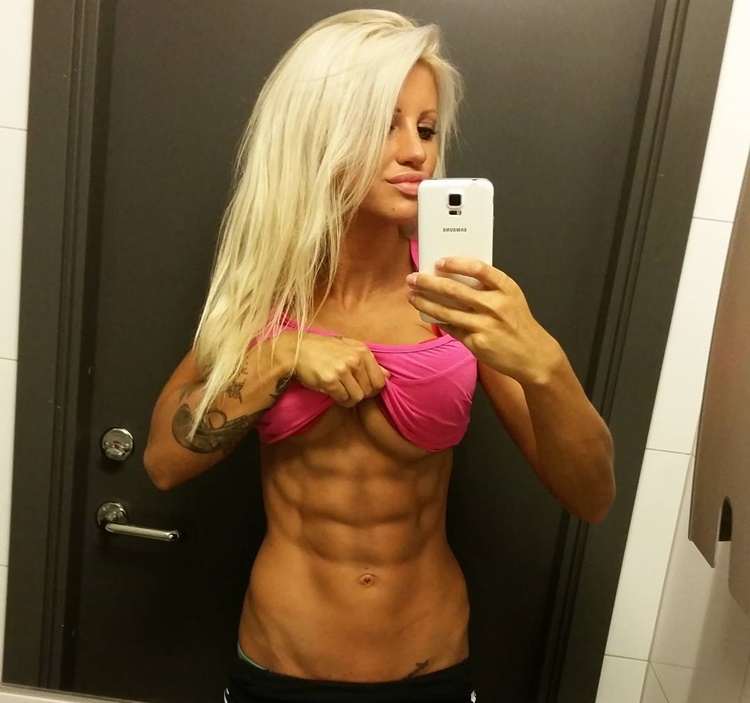 What is your secret to your incredible abdominals?
I train my abs as hard as the rest of my body and use heavy weights. I also keep my body fat rather low year round; this allows me to keep them visible even in the offseason.
So hard training, clean food, being lean and of course good genes is the secret behind my abs.
When trying to cut down do you prefer to use HIIT or just normal cardio?
I do not do very much cardio, but when I do it will be walking or riding on my spin bike at home while I am watching something good on television.
What is your supplementation like?
The dietary supplements I use are all from MM Sports:
Protein
Casein
BCAA's
Fish Oil
Vitamin C
Multivitamin
Fat Burner
Vitamin D
Magnesium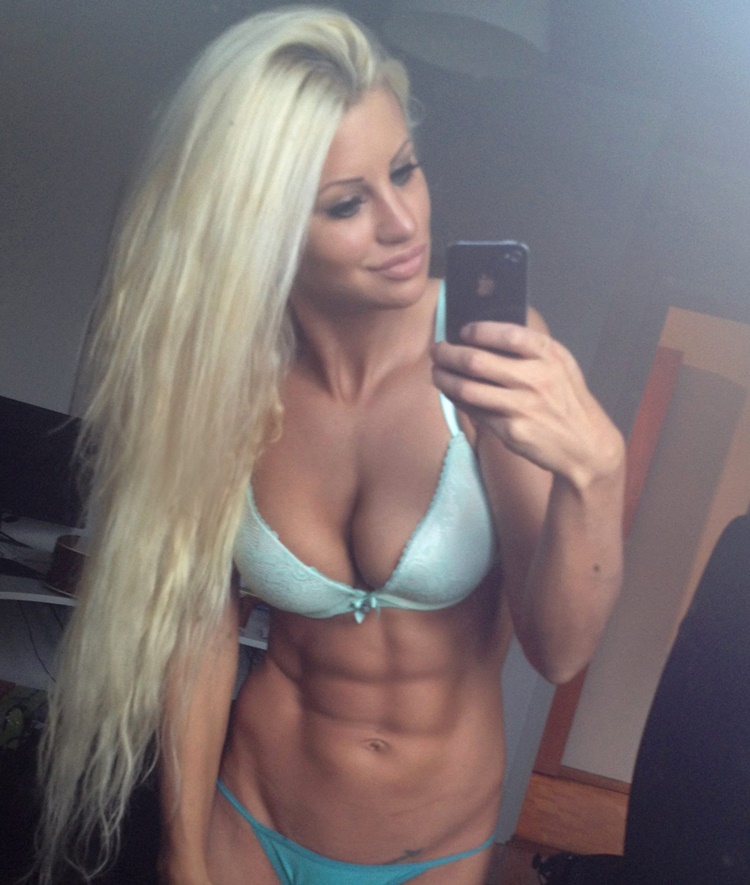 Tell us about the tattoo on your arm? And any plans for more?
I really love tattoos and have several. The tattoo on my arm is my latest one. I plan to complete the tattoo on my arm, it is still missing some details, and then I'll be happy.
There is really nothing special behind the tattoos, but I like everything beautiful, so there are some butterflies and roses, and I've broken up the sweetness by adding some old pistols and skulls.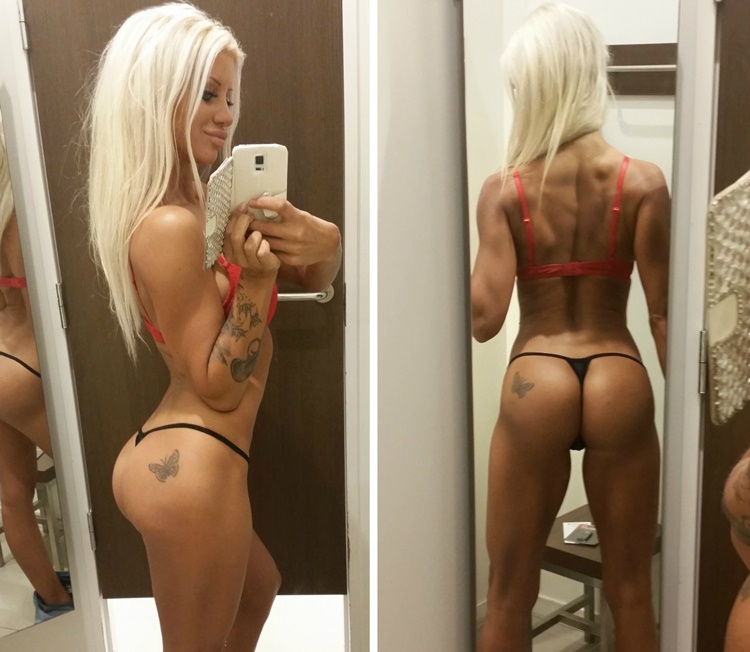 Favorite Quote:
"Nothing is impossible!"
Website: http://www.sandrareiche.nu/
Youtube: https://www.youtube.com/user/SandraReicheModell
Instagram: https://instagram.com/6packsandra/
Facebook: https://www.facebook.com/SandraReicheModell